Maison 21G Welcomes Cashmere Wood to Its Line Of Signature Scent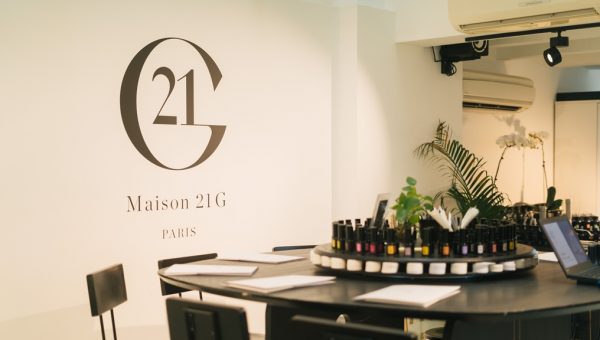 CONTENT: Michelle Ng

New year, new scent? Maison 21G is welcoming a new scent to spice up your bespoke perfume creations. Cashmere Wood is the 35th scent to join the range of core scents over at Parisian haute perfumery house.

Cashmere Wood is a highly charismatic scent, with hints of leather, wood, spice, and cream that exudes a sophisticated and rich scent. Maison 21G founder and CEO Johanna Monanage describes the new scent as an uplifting fragrance that can be worn for any occasion by people who assume their natural enchantment. It pairs well with fresh and sensual scents and will enhance any sillage and create long-lastingness, emphasising the wearer's natural charm.


Staying true to the brand's concept of personalisation, the unisex scent is be mixed for both males and females depending on your preferences. Pair with musky or woody scents to give a masculine boost for a distinctive aroma for the guys. For the girls, mix Cashmere Wood with a sweet scent like raspberry or even myrrh to create an alluring scent and let the mossy-ness of a quiet woods shine.

The Cashmere Wood scent is rooted in vetiver for the woody earthiness, cedarwood for the spicy musk, with Amber Xtreme and Cylotene for the sweet and powerful undertones. Considered to be a stronger scent, cashmere wood is said to improve alertness and sleep, whilst alleviating anxiety.

Now available as a scent by itself or as a perfume blend at Maison 21G online or at Maison 21G Singapore boutique stores. A 30ml bottle of perfume is priced at S$95.