Maximize your Productivity at Home with these Gadgets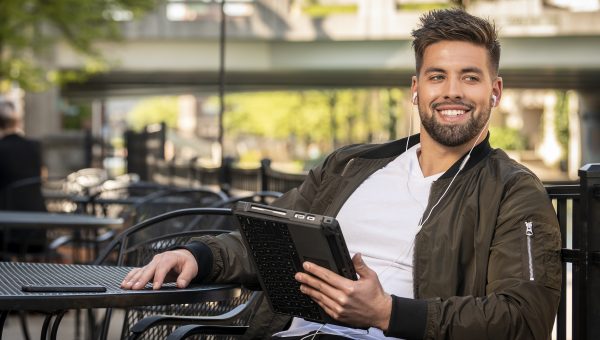 CONTENT: Yeo Terence
Lately, with many companies riding out the COVID-19 outbreak by working from home to reduce close physical interactions with their fellow co-workers, we have rounded up some useful gadgets to maximize your productivity at home. From having a comfortable and productive tele-conference and the perfect at-home workout, to setting up the ultimate home theatre experience to keeping kids entertained, we have got you covered.
Work from Home
While we all love the perks that come with working from home, it could damper your productivity and comfort if you don't have the proper home-office set-up. Tele-conferencing can end up feeling even longer when you're not equipped for it.
If you're going without earphones, there are bound to be moments when people can't hear you and you need to repeat yourself, once again making the already-long meeting even longer. Although some true wireless earphones may have really long battery life, they aren't the most comfortable when you're in Zoom calls after Zoom calls.
Klipsch T5 Wired Earphones ($109) provides true control, unrivalled value, True Comfort design, sound quality and reliability. The T5 Wired earphones work with any device and control music and calls with all-new miniature aluminium single button-remote with braided fabric cabling. It is available in black and white. With What Hi-Fi giving this a 5-star rating, you know these earphones have got to be good.
The patented oval-shaped Klipsch eartips stay put in your ears, and the earbuds aren't bulky either. Forgot that you have a meeting coming up in 3 minutes? Just grab them, plug them in, and you're good to go.
Looking for a Wireless option? What we like about the Klipsch T5 True Wireless ($349) is its handy advanced call button control. Ever been in a situation where you're trying to have a call at home but find yourself being interrupted by family members all the time? To mute or unmute yourself on calls, simply press the Klipsch logo button on the T5 True Wireless earphone one time.
For those on long conference calls, over-ears can be another option. The Marshall Monitor Bluetooth Monitor Over-Ears (S$369) embodies the power and strength that is Marshall in a headphone, with hi-fi prowess and studio quality sound. The F.T.F. system allows for sound customisation and the extra 3.5 mm socket lets you share your music. When you're done, fold them up and stow them away in the canvas carrying pouch.
Entertainment at Home
Whilst long drawn out time at home can get tedious for adults, it can be even more challenging for kids! Keep the little ones entertained with Google Assistant on Sonos. With its ever-growing library of educational games, quizzes and other playful content, kids can be entertained for hours.
One doesn't need to go to the movie theatre when you can build your own 3.1 home theatre system. Mix and match the Sonos Beam, Playbar or Playbase with a Sonos Sub to create a realistic movie experience with the Netflix movies in the comfort of your own home and chill. Upgrade to a 5.1 by adding a Sonos One or One SL at the rear ends – now that's an incredible home theatre.
Also, never underestimate sleep. Sleep is key to a healthy lifestyle and to build up your immune system. Come 11 p.m. (or 12 a.m. for those of you who just can't sleep any earlier), try setting a "Go-to-Bed" alarm to your favourite wind-down playlist. It'll set the right mood and serve as a reminder to stop binge-watching Netflix until tomorrow.
Sports at Home
While it is the season to avoid crowds and you may opt to give the gym a miss, keeping fit and healthy is never more a priority than now. Here comes the portable Klipsch Heritage Groove ($239) that you can bring to any room to start your own workout. Investing in this also means you'll always have a good portable speaker ready for all your travels and barbecues with friends. Equipped with one microphone for hands-free calling, Bluetooth wireless technology and an 8-hour battery life, the Heritage Groove is the perfect company for your calls.
For those who prefer their music close to the ears and treasure complete listening privacy, in-ears for sports is a great option. Adidas' just-launched the Adidas FWD-01 Sport In-Ear (S$249), combine cutting-edge tech with design credentials and pure sports performance. Co-created by athletes, the in-ears is ergonomic, minimalist and versatile for sports and everyday use. The interchangeable ear tips and wings allows for a perfect fit, and the Magnetic earbuds for round-the-neck storage making it always ready for use.