Rejuvenate Your Mind and Body At Glow Festival 2023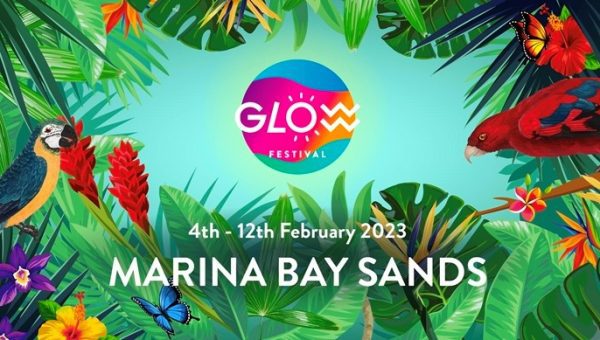 CONTENT: Michelle Ng

Glow Festival is back, even bigger and with more exciting experience. Singapore's biggest lifestyle and wellness festival will be returning to Marina Bay Sands from 4 to 12 February 2023, where there will be curated workshops and wellness classes by celebrity instructors to elevate your mental, physical, and emotional wellbeing.

As many of us have discovered during the pandemic, wellness comes inmany forms and is becoming a priority. Whether it's a yoga class, meditation or simply indulging in good food, Glow Festival will be showcasing a wide range of wellness experiences.

The full schedule features classes from instructors like Sjana Elise, who teaches on how to build self-confidence and love through yoga, and Hiro Landazuri, a yoga teacher and photographer that emphasizes on the dual physical and emotional benefits of yoga. Tara Stiles, Amanda Bisk, Paige Hathaway, Jonah Kest and more will be teaching classes, and the schedule is already up online. Whether you're in the mood for flow yoga, a stretching class, or even a fusion hip hop and Vinyasas session, there will definitely be something for everyone.
Fitness studio CRU and athletic brand lululemon will also be hosting bespoke workshops and exclusive classes by renowned fitness practitioners during week. Wind down the week at the Glow Festival After Party in Marquee, where celebrated DJs are set to play.

Festival goers can kickstart their wellness journey from 1 January 2023 by accessing "Lightearn" in the Glow App to join gamified fitness challenges around the island. Walk, run, cycle or hike your way to winning up to $25,000 in cash prizes and many other rewards! Glow Festival is also promoting mental health in the community by helping the Community Chest 40th Anniversary fundraiser, where all proceeds from the funds raised will go to the Samaritans of Singapore to support their work in mental health.

Super Early Bird Tickets are now on sale for S$49, and each ticket also comes with a complimentary CORI SKIN LAB Advanced Healing Cream worth S$135. The CORI SKIN LAB cream is formulated with Bioactive Marine Collagen and nutrients to stimulate natural healing by restoring skin to its moisturised prime, and helps your skin to look as good as you feel after a week of yoga sessions! Ticket prices will only go up after, so get your tickets now!

Glow Festival 2023 will be happening from 4 – 12 February 2023 at the Sands Expo and Convention Center; tickets are now available for purchase online. Follow Glow Festival on Instagram at @glowfestivalsg to stay updated.