Swiss Brand aquama Is Offering A 100% Sustainable, Biodegradable Covid-19 Certified Cleaning Solution for Singapore and APAC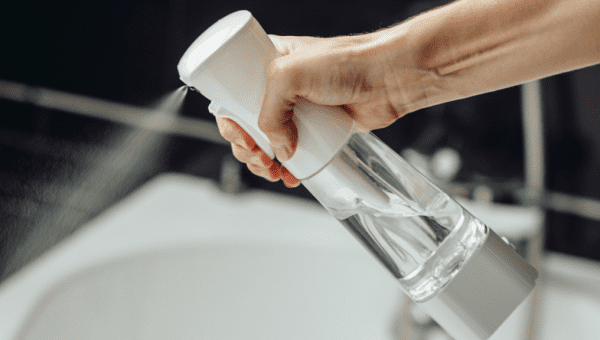 aquama, the Swiss company behind the ground-breaking biodegradable cleaning solution that utilises only water, salt and electricity, has established a Pacific division in Singapore to extend its presence in Southeast Asia, Australia and New Zealand. Recognized in Switzerland as "Innovation of Year" in 2017 and selected as one of the Best Swiss Start-ups by FORBES magazine, aquama's first master franchise is in Singapore.

Launched in Singapore in November 2019, aquama provides both businesses and the at-home consumer with innovative cleaning solutions that are easily accessible, part of the circular economy and 100% biodegradable. Pacific Division General Manager Adrien Salmon elaborates: "We want to empower both corporations and individuals to take action for a healthier planet. Our innovative and sustainable disinfection solutions are being used by industries ranging from hospitality, transport, education and F&B, as well as thousands of home users worldwide. aquama makes cleaning safe for homes, businesses and the environment."


Through a hydrolysis process, aquama electrifies water and salt to create powerful antibacterial and antiviral disinfectant solutions that offer an all-in-one sustainable alternative to traditional chemical cleaners.

aquama has also been adopted by recognised international organisations such as Geneva Airport, the French Red Cross, Medtronic Swiss, Natecia Private Hospital and Manor Department stores as well as here in Singapore including INSEAD Business School, Da Paolo Group – Gastronomia, Fokker Services Asia, Primer Group of Companies, Merci Marcel and is currently being tested by dozens of others including the new campus of Ecole Hoteliere de Lausanne and Eu Yan Sang.

Being able to produce your own cleaning and sanitizing solution on site using accessible ingredients like salt and water is a huge opportunity to help those who need it the most. In 2020, during the height of the pandemic, aquama Pacific was able to provide for free hand sanitizers to local charity It's Raining Raincoats for dormitory workers, as well as distributing thousands of hygiene packs in Indonesia through I-CARE to prevent the spread of Covid-19.


Purchase an aquama Spray Indigo bottle online, on the brand's app or physically at The Green Collective in Funan Mall for S$6.99. Using the mobile app, you can locate the nearest refill point, top up your e-wallets and operate the fully automatic machines to fill up the bottles. The first refill is complimentary, and subsequent refills are S$2.99 per 600ml.

Alternatively, for effective and fuss-free cleaning, everyday create your own aquama Indigo solution anytime, anywhere with the Freedom S. The portable device is available for purchase online at S$209.00 only requires water and salt to create an unlimited supply of disinfectant.