Swiss luxury home appliance V-ZUG celebrates the opening of its first regional headquarters in Southeast Asia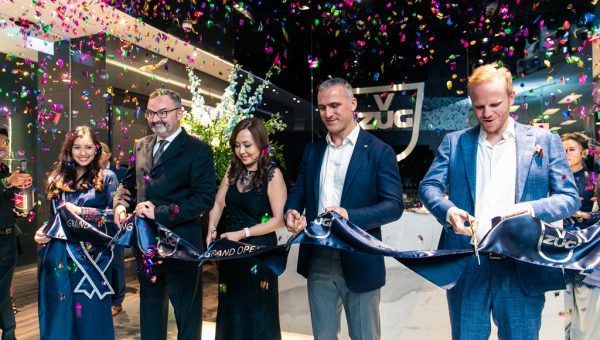 Established in Switzerland in 1913, luxury home appliance company V-ZUG recently celebrated the grand opening of the first ZUGORAMA in Southeast Asia and the first restaurant opened by V-ZUG in the world – V Dining.
V-ZUG focuses on developing, manufacturing and selling high-quality and resource-efficient kitchen and laundry appliances while providing services that meets the highest of standards that bestows convenience and enhances the lifestyle of their clients, through products that encompasses the Swiss motto of precision, quality and reliability.
On 21st March, V-ZUG gave its guests the premier V Experience by inviting 200 VIPs from Singapore and other countries to attend a V-ZUG keynote conference, which was followed by the grand opening party at ZUGORAMA and V Dining, located at Level 3 of Scotts Square, an upscale shopping mall located in Singapore's Orchard Road shopping district.
The climax of The V Experience concluded with a visit to ZUGORAMA where V-ZUG's exhibition and advisory centres are located for customers to visit for detailed information on their products and personalised advice from their friendly and knowledgeable staff. Customers were able to see and experience for themselves V-ZUG products in action at the cooking demonstrations. The team of chefs employs modern techniques to cook ingredients to perfection, using V-ZUG's professional-level appliances that afford precise control over factors such as temperature, humidity and duration.
The pursuit of quality and innovative products has won V-ZUG international acclaim, such as the Plus X Award and Red Dot Design Award, for the elegant and minimalist designs of their appliances. Their kitchen and laundry appliances are designed to seamlessly integrate into any home interior designs ranging from classical to modern. To that end, their quest for innovation has led to the production of some of the top quality appliances that can be found anywhere in a modern home.
Their award-winning Combi-Steam Oven has become an integral part of any wannabe cook's modern kitchen- It is the ideal kitchen appliance for healthy cooking, to retain the food's natural colours, flavours and nutritional value. Thanks to intelligent pre-programmed functions, their appliances makes it possible for anyone to cook like a professional chef at home.
The Refresh-Butler is another revolutionary solution that has been developed by V-ZUG. The robotic wardrobe employs steam and their exclusive photocatalysis process to neutralise odours, such as those from cooking and cigarette smoke. Its hygiene programme eliminates germs and bacteria, while the drying function uses energy-efficient heat to remove moisture. With just 280 Refresh-Butlers produced a year, these little bundles of joy are the future of ultimate Swiss luxury for your home.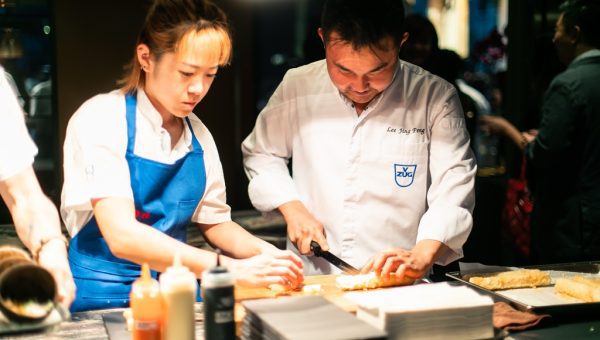 V-ZUG first entered the Singapore market as a principal in 2018. In less than a year, the Swiss company has clinched tenders to fit-out nine high-end residential projects in Singapore. V-ZUG has a track record of four completed projects and the upcoming developments bring the total number of projects featuring V-ZUG appliances in Singapore to thirteen.
In just over a year, the brand have been awarded prestigious accolades such as the Best Kitchen Appliances Award 2019 from leading luxury magazine Singapore Tatler and Luxury Home Appliances Award 2019 from the Society of Interior Designers Singapore that further attest to the quality of V-ZUG products, their spectacular service and luxury brand positioning.
To V-ZUG, the sale of an appliance is the start of their relationship with the customer. Weekly classes are conducted at ZUGORAMA to teach customers how to use, cook, and maintain their appliances. Customers can attend the classes for free and there are also classes to train their domestic helpers.
In 2018, V-ZUG entered the Asian market in Vietnam, where it was represented by a distributor specializing in high-end kitchens and interiors for luxury apartments and villas. Building on their grand success in Singapore and Vietnam, plans are afoot for V-ZUG to expand throughout Southeast Asia, with the next targeted locations being Thailand and Indonesia.
ZUGORAMA and V Dining are located at 6 Scotts Road 03-13 Singapore 228209. The store is open daily from 10am to 10pm.
For more information, please call +65 6926 0878 or visit: https://www.vzug.com/sg/en/.