Tech Review: Sony WH-1000XM4 Wireless Noise-Cancelling Headphones
CONTENT: Seraphina Tang

During this period, many of us are still working from home, or those of us who are not, have already transitioned back into office life. With that in mind, having a good, comfortable set of noise-cancelling headphones are especially useful – be it for commutes to and from the office, or even when working from home, especially if your home environment isn't the most conducive. That being said, Sony has recently released the 4th generation of their award-winning 1000x series headphones, the WH-1000XM4. Equipped with the latest smart-listening technology, superior sound quality and noise cancellation, along with a comfortable yet stylish over-ear design; the WH-1000XM4 is suitable for everyday use.

We had a chance to test the headphones out, and here are our thoughts.

First off, the WH-1000XM4 headphones come with additional intelligent features that allow you to personalise and control your music, improve noise cancellation and adjust ambient sound – done through the use of the Sony Headphones Connect App. While you can definitely make use of the headphones without the app – by simply tapping your phone to the NFC logo on the left earcup, or pairing via Bluetooth – the new features stated above are unique to the app.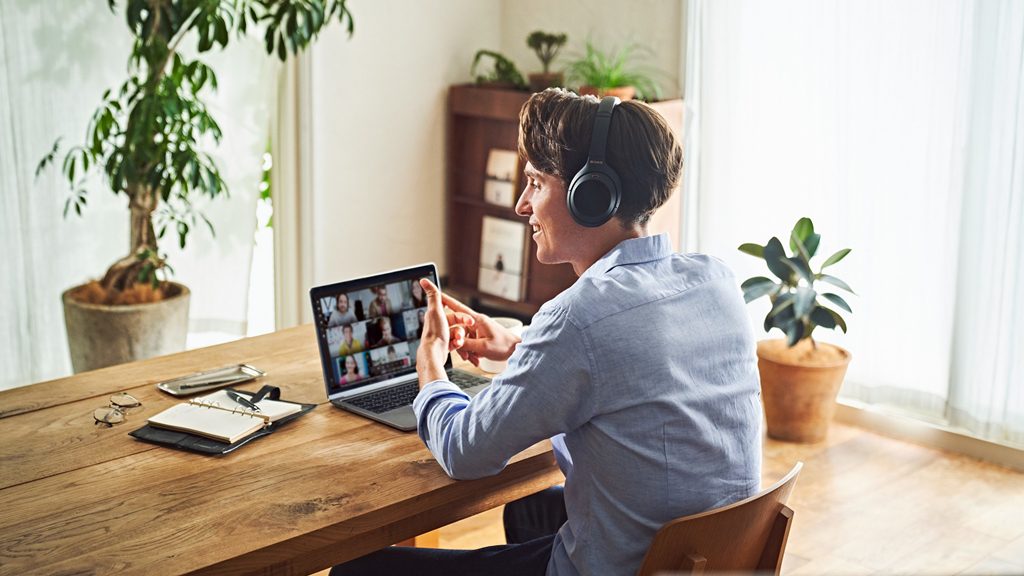 What we enjoyed in particular was the 360-degree sound feature, involving personalised analysis of our ear shapes to heighten our audio experience. What ensued during our test listen – we tried out Kendrick Lamar and The Weeknd's "Pray For Me" – was a gorgeously dynamic experience, with both the high synth of the main vocal line and the low rumbling bass beat coming through, truly surrounding our ears in a 360-degree experience.

What is also unique about the WH-1000XM4, especially given its impressive noise-cancelling sound quality, is that you're able to adjust the amount of ambient noise filtering through the headphones. There are various settings on the Sony Connect app: public transport, café, even exercise! You can set up your frequently visited locations and your preferred ambient sound settings in the app itself, and the headphones will automatically update as you move around. 

A more convenient, and cool way, to hear what's going on around you, is to cup your hand over the right earcup – the headphones will automatically allow all ambient sound to pass through, useful when ordering on-the-go, or stopping to talk! 

Another feature we liked was the Speak-to-Chat feature, which lets you have short conversations without taking your headphones off via voice-recognition. We had quite a lot of fun playing various songs, then saying a simple, "Hello?" and marvelling at how the headphones would automatically pause the music.


Regarding battery life, the WH-1000XM4 lasted for two days, with noise-cancelling features switched on, before needing to be charged once more. Another good thing is that the headphones also have a wearing detection feature, automatically stopping music once removed and resuming playback only when put back on, so as to efficiently save battery power.

Overall, we were duly impressed with the WH-1000XM4. Combining effective and personalised noise-cancellation technology with comfort and innovation, this is one set of headphones we would definitely spring for.

The Sony WH-1000XM4 is available at Sony Store online, selected retail shops and online stores at a retail price of S$549.00 (inclusive of GST), in Black and Platinum Silver.