Versace Home Furniture 2021
Versace welcomes in 2021 with a new creative vision. Brand DNA – colors, prints and iconic symbols – are given a contemporary treatment and translated into interiors. Versace's unmistakable attitude is transferred into bedrooms, living and dining rooms, as well as outdoor areas.

Versace Home's partnership with Lifestyle Design further enhances the brand's vision – fusing the recognizable design with the incredible savoir-faire and years of furniture-making experience. Versace is excited to preview three key designs that encapsulate the new vision of the brand – the Versace Venus armchair, the Goddess sofa and the Stiletto cabinet.


Versace Venus Armchair
Boasting supple black leather upholstery, the Venus armchair is a tribute to iconic Versace ready-to-wear and accessories. The asymmetric design is embellished with a gleaming zip on reverse adorned with a signature Medusa plaque. Golden steel finishing touches reference the brand's penchant for hardware.


Goddess Sofa
An ode to Versace sensuality, the contemporary sofa boasts curved lines that reference the silhouette of iconic leather jackets. The Goddess sofa is available in two or three seater versions, modular with central or side elements, chaise longue and pouf.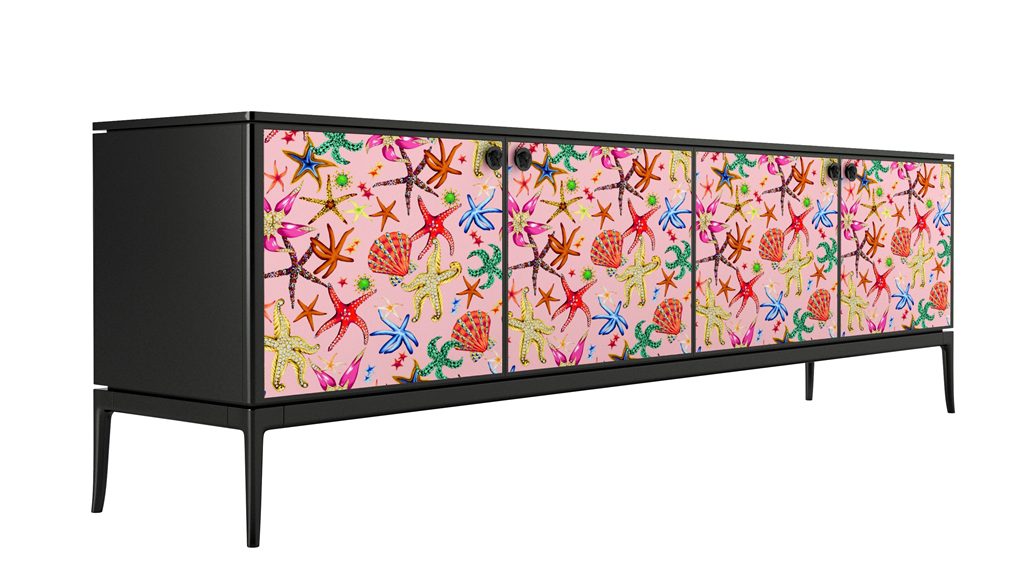 Stiletto Cabinet
Clean lines, bold colors and expert craftsmanship characterize the Stiletto designs. The lacquered wood construction is balanced with extra-clear, stratified glass elements. Cabinet doors boast a variety of Versace's signature prints – Virtus, Jungle, Medusa Amplified, and Trésor de la Mer. Medusa handles add the perfect finishing touch.

Versace
Website