X2 Vibe Sukhumvit Hotel: Bangkok's Newest Trendy and Chic Hotel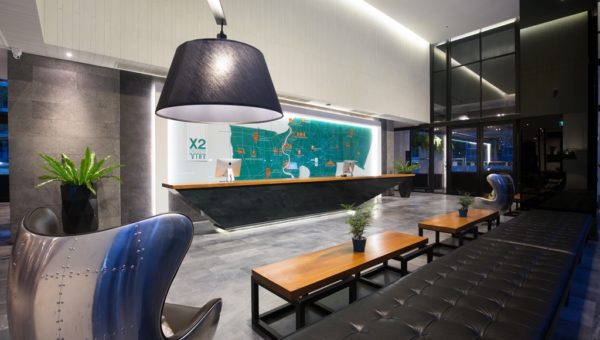 CONTENT: Andrew Kho
IMAGES: X2 Vibe Sukhumvit Bangkok
Bangkok has always been the preferred quick getaway destination for Singaporeans, and these three are always a factor when it comes to travelling, accommodation, location and the price! But the hospitality industry is booming and travelers are spoilt for choices as new hotels are continuously being introduced in the buzzling city of Bangkok. Well, we are excited to introduce to you the newest hotel to open in Bangkok for you to consider the next time you plan your travel itinerary which fits to your ideal location, price and of course the comfort during the duration of your stay.
We were invited to experience this newest property during our recent trip and here are five good reasons on why you would want to stay at X2 Vibe Bangkok Sukhumvit Hotel on your next trip to Bangkok, Thailand.
1. Walking Distance to BTS Onnut Station and to Nearby Attractions
Hotel location has always been a primary concern for travellers whether travelling on a huge budget or on a tight budget, not to mention you wouldnt want to waste hours of your day stuck in Bangkok's massive traffic jam.
X2 Vibe Bangkok Sukhumvit is perfectly located in On-Nut residential area of Bangkok, away from the neighbourhood noise coming from the nightlife establishments in the city and the numerous cars plying the road everyday.
The Property is approximately four minutes walking distance to the BTS Sky Train – Onnut Station to ease your travel to the different parts of the city, should you feel tired to walk, there is a free tuk-tuk shuttle service to the BTS station – check with the reception on the shuttle timing. If you are planning a late night gathering but you wouldn't want to go far, you got nearby shopping malls, supermarkets, bars and restaurants from the nearby Ekkamai and Thong Lor district.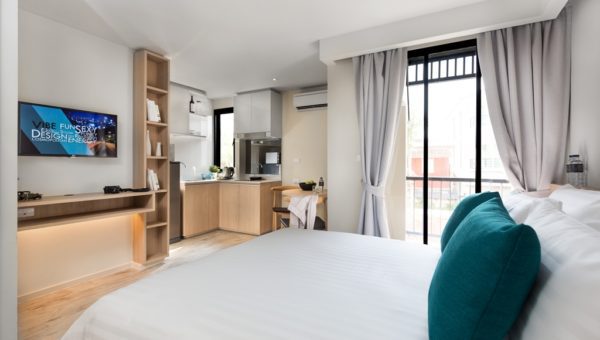 2. 145 Uniquely Designed Room as well as 121 Luxury Residences
If you are focused on the finding the perfect cozy, spacious and well designed hotel rooms to stay at, then X2 Vibe Sukhumvit Bangkok delivers exactly your needs and even surpassing the demands.
Focusing on the design, the 7 storey hotel comprises of 145 uniquely designed rooms starting from 28 sqm onwards as well as 121 luxury residences which includes Studio, 1 and 2 bedroom residences as well as the luxury 3 bedroom duplex residence which is available for short term and long term rental. We stayed at the Studio residence which comes with your very own dining table and fully equipped kitchen which is more suitable for travelers who plan to stay for 1 week or more.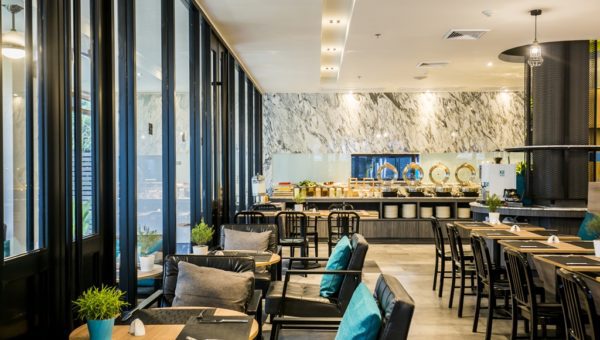 3. Dine at the signature 4K Cafe & Bar or Get Tanned at the Sundeck Bar
Start your day by heading to hotel's signature casual dining restaurant 4K Cafe. The cafe serves International buffet breakfast, ala-carte authentic Thai fusion as well as Western cuisine prepared by their very own chefs for lunch and dinner. By Noon, the Sun is out so head to the Sundeck Bar located at the pool area, put on your shades and sip on some pool bar drinks, lie down at the pool bed and get your dose of tanning. In the evening after dinner, if you are lazy to head out at night, head to 4K Bar and end your night with some wine and cocktails.
4K Cafe and 4K Bar is open from 6:30 – 24:00 with last orders at 23:00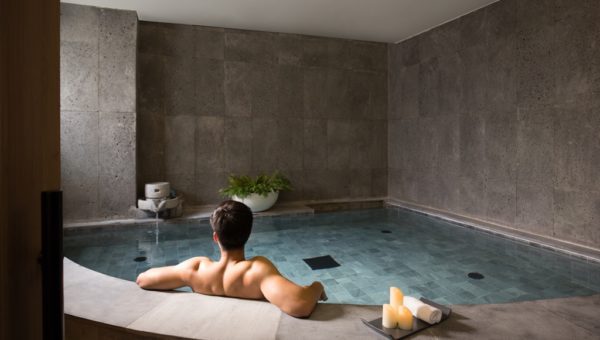 4. Soak at the Onsen or the Salt Water Pool
Tired from a long day of shopping? Head to the Onsen to relax anytime of the day.Inspired by the traditional Japanese spa, this is one of the hotel facilities, something we thought is unique and the first hotel in Bangkok that we encountered that has this facility. While Bangkok doesn't have the geothermal capabilities to match Japan, they do have the decor, and all the hot water you could possibly need. Sit back, close your eyes, and soak away your troubles and tension.
Alternatively, you can opt to go for a lap or more at the hotel's private sea-salt pool which is open from 06:00hrs until 21:00hrs.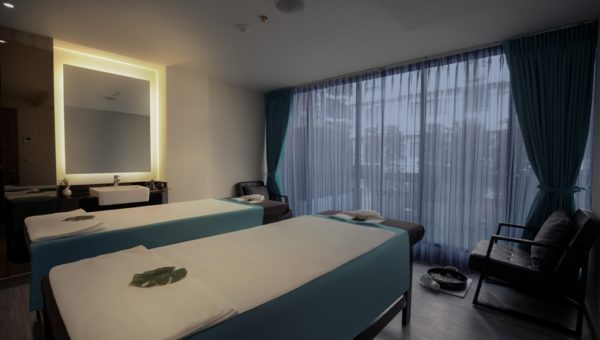 5. Release your stress and tensions at the In-house Spa or Sweat it out at the Gym
Who doesn't go to Bangkok for massage? After a long day, head to the hotel's spa for a massage to sooth your aching muscles or shape up your body at the hotel's well equipped gym with all the latest training tools for your cardio routines and weight training. Sweat it out from 06:00hrs to 21:00hrs daily.
So the next time you plan a trip to Bangkok, Thailand, remember to check out X2 Vibe Bangkok Sukhumvit Hotel!
X2 Vibe Bangkok Sukhumvit Hotel is located at 10,20 Sukhumvit 52, Phra Khanong Khlong Toei, Bangkok 10260. For bookings or more information please visit: www. x2vibe.com/hotel/bangkok