Dolce&Gabbana Launches DG Digital Show
Dolce&Gabbana launches a new journey of digital fashion shows – the DG Digital Show project – that aims to convey the excitement of the physical runway shows through a digital experience. DG Digital Show will include productions of fashion shows presented on the house's social and web platforms for the first time – present immediately shoppable Men's and Women's Collections, available for purchase in stores and via e-commerce.

The collection is brought to life, featured on a variety of profiles modelling the clothes to spotlight and celebrate the uniqueness of diversity, presented in a dynamic context from the casting to the make-up, music, setting and motion. All elements culminates to enhance the message of the collections and to transmit a whole fashion experience. More importantly, the pieces that are on display through these digital shows are concurrently available on the house's e-commerce platform (dolcegabbana.com), allowing instant gratification to consumers who no longer have to wait six months after the show to purchase from the collection.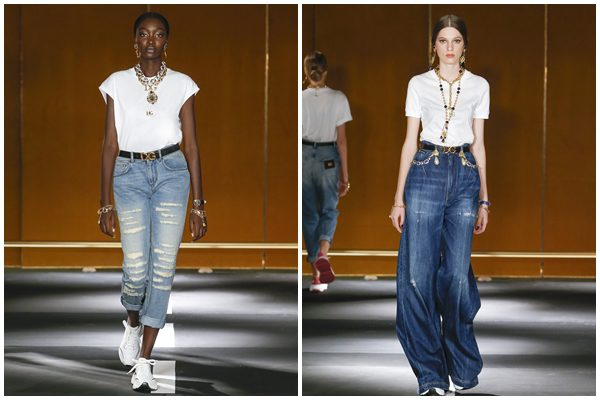 The Designer duo has always expressed their strong belief in the power and importance of fashion shows with an audience, with people, as it serves as a moment of aggregation, sharing, inspiring and the exchanging of ideas between like-minded individuals. Driven by the emotions that fashion shows evoke, the creation of these smaller-scale fashion shows presented in a digital format is especially timely and inspiring in a moment where people are kept in.

Opening the DG Digital Show project is the Women's collection, "Walking In The Street", informed by the unique features of Dolce&Gabbana's unique DNA through a casual and relaxed urban style. A bold mix and match, filled with attention to shapes and proportions, creating looks suitable for different personalities. Exquisitely tailored jackets, boyfriend jeans, sneakers and versatile bags evoke the atmospheres breathed in the 90s, on the streets of the biggest metropolises.