Goldheart Jewelry Launches New MODE Gold Collection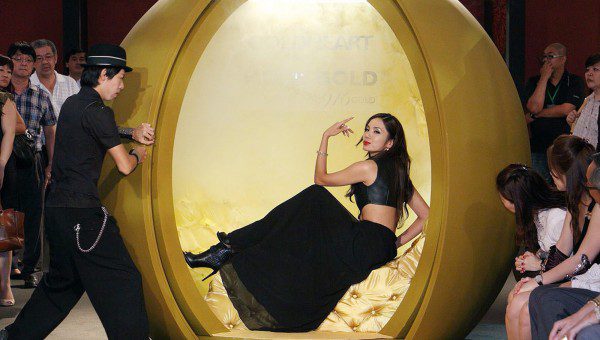 Goldheart presented their full collection of contemporary 916 gold jewellery designs to a full house of media guests and gold aficionados. Three designs – Lattice, Links and Twirl – spearheaded this launch.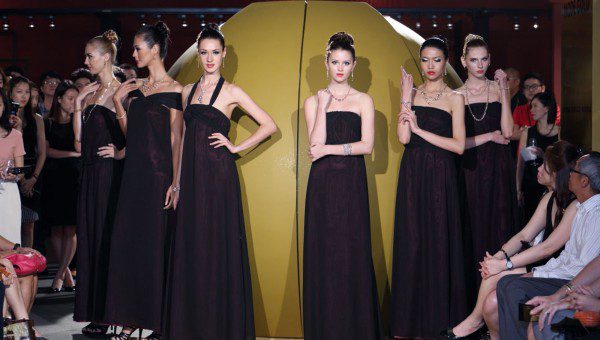 Styled by celebrity stylist and designer Keith Png, a bevy of six models, in their elegant black and burgundy dresses and accessorized with MODE Gold collections, strutted into the audience offering them a close up view of the beauty and versatility of the pieces.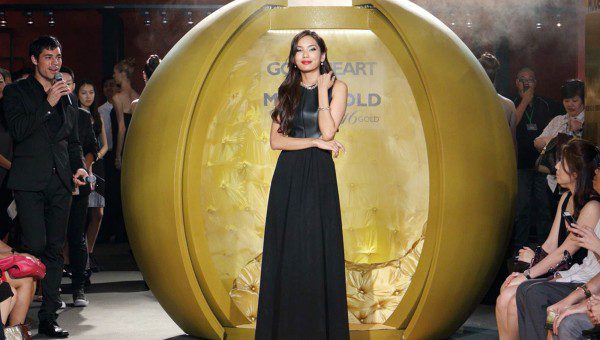 The crowd was mesmerized when Beam Artist Andrea Fonseka (Miss Universe Malaysia 2004) stepped out of a specially created golden globe, which revealed a luxurious gold-cushioned interior and strutted into the audience with an entourage of elegant models. This was followed by a mini-workshop by Andrea Fonseka and Keith Png, where Keith dispense tips and advice on how to complement outfits with Goldheart's MODE Gold jewellery. This informational segment inspired the audience, which saw many browsing and purchasing at the MODE Gold showcase after the event ended.
Beam Artiste Andrea Fonseka was one of the people who were thrilled on this launch. She quoted: "I love accessorizing my outfits with jewellery and I am delighted to share that MODE Gold actually re-inspired my love for yellow gold! They are contemporary, stylish and effortless to accessorize with my wardrobe! As a savvy jewellery shopper myself, buying jewellery can be guilt-free with MODE Gold, as I know it will retain an investment value over time. MODE Gold has found a new fan in me – kudos to Goldheart for their ability to create jewellery suited to the taste of modern women!"
Keith Png expressed his support for this new collection: "Goldheart's MODE Gold is not a trend, but an investment for savvy gold aficionados. This is the future for 916 gold jewellery."
About MODE Gold
Defined by its contemporary designs and effortless wear-ability, the new MODE Gold collection is made entirely of 916 gold. This form of gold is the best form of solid quality gold – malleable enough to withstand intricate and elaborate craftsmanship, yet retains its investment value over time.
MODE Gold is available now at selected Goldheart boutiques islandwide.
Goldheart Jewelry, www.goldheart.com.sg