Here's A Look at Eye/Loewe/Nature Fall Winter 2021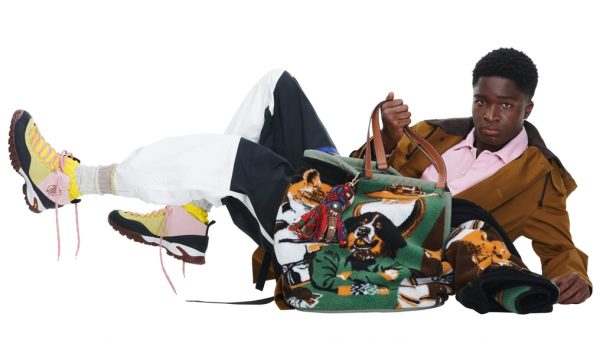 Loewe has launched its latest Eye/Loewe/Nature collection.

The new range features a bold and creative exploration into patchwork and upcycling. Designed for nature, outdoor, vintage, and military elements are hybridised with traditional sportswear – bringing to life colourful collages of ready-to-wear garments and accessories.

The use of technical and once-loved garments implores a reconsideration of our relationship with Mother Nature, with innovative pieces to showing how character can prevail over novelty.

The new collection empahisizes on a sustainable environment with the function and decoration balanced with the use of recycled fabrics, yarns, feathers and environmentally-safe overdyeing.


Materials, styles, and colours are mixed together in bold collages. Upcycled tailored tweed jackets are fused with sports jackets. Military tents turned into long coats, while faded gradients on flannel shirts obtained through patchwork. Wide trousers are colourful corduroy collages. Knitwear is upcycled, embroidered, and put together with patchworks too, with classic Fair Isle knits infused together or combined with fleece to create hybrid styles.

The outdoorsy spirit continues with colourful hiking boots, technical bags and practical accessories. Bold yet functional, the new backpack and round bumbag in waterproof split calf and canvas, and Rope tote in washed cotton canvas are perfect companions for exploring the outside.

The Eye/LOEWE/Nature Fall Winter 2021 collection is now available in stores and online