Loewe Paula's Ibiza 2021 Collection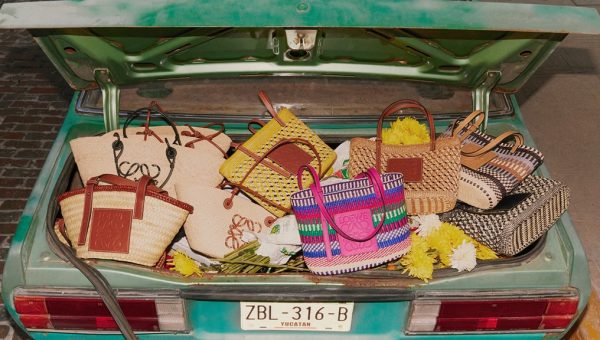 For the Paula's Ibiza 2021 collection, Loewe explores its savoir faire in natural fibres to present woven bags of various shapes, sizes and colours, each exuding Bohemian charm in unique characters that draws distinctly from the beach to summer in the city. Made with resistant and lightweight fibre hailing from different parts of Latin America, the resulting basket bags are soft, malleable and capacious, the perfect companion for summer days and nights.

The mission of Loewe and its production of basket weaves have always stemmed from an admiration and appreciation of local artisanal craft. In the spirit of its celebration, traditional techniques are re-contextualised for the contemporary woman, each bag made with the love and care of local artisans who developed the piece in the region of origin, made ethically and responsibly. Crafted of real fibres that respond to time and wear, authenticity is emphasised as a mainstay of the House and its creations, proof that the warmth and giving nature of the Paula's carries through all of Creative Director Jonathan Anderson's thoughtful and timeless creations.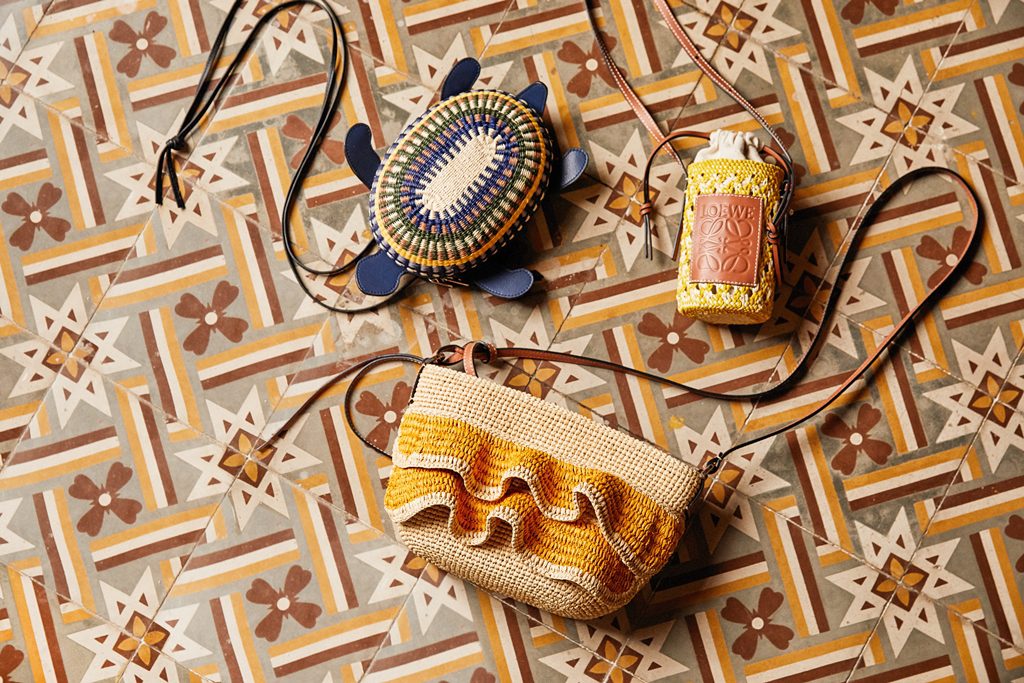 This season sees the introduction of the Anagram Basket, where the anagram is stitched on fibres from Iraca palm, dyed with walnut tree leaves in Colombia and hand-woven by female artisans of the NGO Corporación Oficio y Arte, an artisanal collective that allows the craftswomen to be financially independent and educate their children. Topped with thinner and longer handles for easy carrying, this slender variation of the bag is more feminine in shape, a versatile piece that carries well into the warmer season. Also available in multicolour palettes of yellow or chic black, the bag is an effortless classic in the making, standing alongside the iconic Basket bag as quintessential and all-purpose summer bags.


For a touch of playfulness, this season's woven offerings also include the incorporation of ruffles, fibrous fringes, beads and seashells. Raffia and calf ruffles encircle a soft Pochette and Balloon, while the Slit Fringes bag akin to a Hawaiian grass skirt provides a grand statement in true tropical fashion. The Sisal Basket is a pop of colour in the mix, featuring a graphic, brown Balearic pattern on the rougher agave straw, and the Ibiza icon, the lizard, in delightful beaded embroidery. Seashells are incorporated ono the moon shell bag and tulip shell pouch, the sprightly shapes a refreshing touch to any full-patterned or minimalist and airy ensemble.

An exemplification of the free and nature-marvelling spirit, the Paula's Ibiza collection continues to inspire and uplift. Loewe Paula's Ibiza 2021 collection will arrive in stores from 15 April 2021.