LOEWE presents Contemporary Bags for Ladies
LOEWE presents a tantalising range of new bags for women in their latest Fall Winter season. The House combines its creativity and leather crafting expertise to introduce new bags that are not only stylish, but also functional for the LOEWE woman. Among these additions are the Berlingo bag, Cube bag, as well as the Puzzle Bag elevated with an exotic and charming Multipatch animation.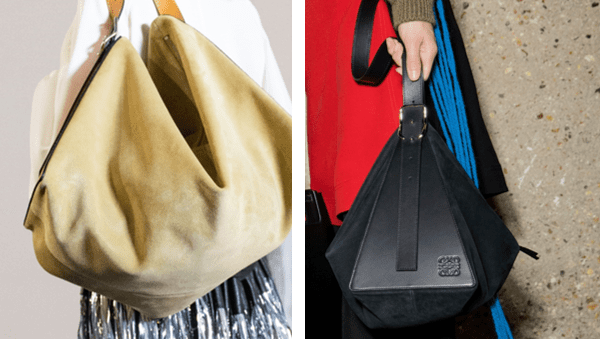 Berlingo Bag
Inspired by the Hammock bag, the Berlingo bag features a softer and more relaxed silhouette. To obtain the perfect balance between form and function, the bag is crafted in soft Nubuck leather, then contrasted with the rigid Calfskin at the sides. Featuring internal side pockets and spacious capacity (38 x 21 x 15 cm), the Berlingo bag is the perfect companion for the LOEWE lady who is constantly on-the-go.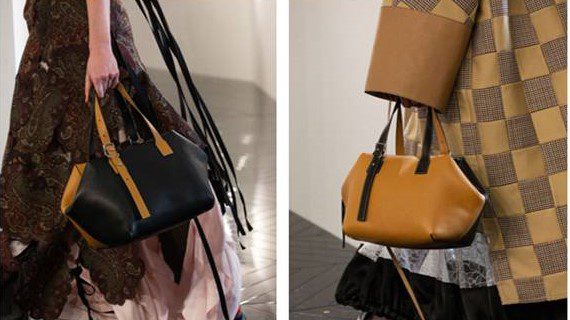 Cube Bag
Drawing inspiration from the house's archives and existing creations, the Cube bag features a relaxed cubic structure with LOEWE's signature buckle and asymmetric handles. Each bag is carefully crafted from soft and supple Nappa Calf to create its subdued cubic shape. Chic and minimalistic, the Cube bag instantly lends its wearer an air of sophistication.
The Cube bag is available in two sizes, large (29 x 24 x 29 cm) and medium (24 x 20 x 23 cm). For added convenience, the smaller version comes with an adjustable and detachable shoulder strap.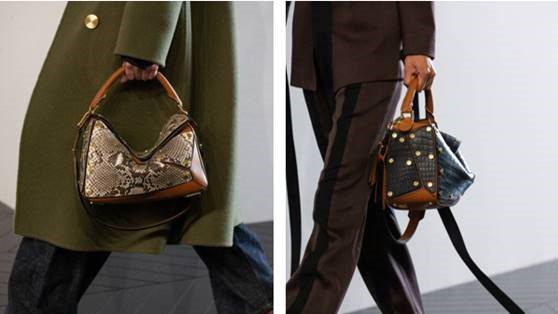 Multipatch Puzzle Bag
LOEWE displays its mastery in leather craftsmanship with the exotic and sophisticated Multipatch Puzzle bag. Embellished with gold details, the highlight of the Multpatch bag is its Python panels, which are interchangeable with Classic Calf panels. Every Python panel has been crafted with utmost dedication and expertise of the artisans to ensure its refined and smooth finish. Depending on the user's preference, the possibilities of how the Multipatch bag is decorated are endless.