Oakley Launches Kato Collection, The Ground-Breaking Eyewear Set To Revolutionize The Face of Sport
Oakley launches Oakley Kato, engineered to shatter the boundaries of sports performance. Oakley Kato's radical aesthetic is made possible by game-changing advancements in optical design, set to revolutionize the face of sport this year against the backdrop of the world's biggest sporting stage.

Oakley Kato's purpose-built design features an innovative, frameless lens, crafted with an extended wrap and built-in retention to mimic the structural properties of a typical frame. The result is a product intended to fit close to the contours of the face, creating a mask-like feel. When paired with Oakley's unparalleled optics and clarity of vision, this product removes limitations. It provides the wearer with the confidence to be at their best and push boundaries, unlocking their inner superpower.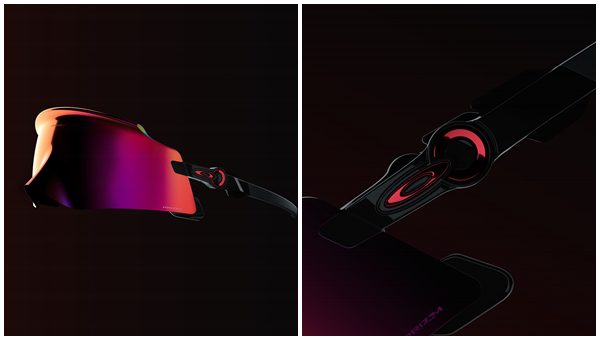 Oakley Kato features an adjustable rake system and multiple nose pads to enable a customized, seamless fit like never before. The strong yet lightweight O Matter stems provide durability, and Unobtainium earsocks are molded over the stems to deliver all-day comfort with a no-slip grip. Oakley Kato is available with Prizm lenses designed to enhance colour and contrast to see more detail.

"We wake up every morning obsessed with the goal of igniting human possibility," says Caio Amato,Oakley Global Brand Director. "Our pursuit for the new and unimagined has taken on many forms throughout the brand's history, and the latest is Oakley Kato -a redefinition of aesthetics to usher in anew age of optics for the sports industry. Today represents more than just the release of a new product, it is a moment to remind ourselves that anything is possible, that superheroes are not just found incomic books, but in real life, and we can all aspire to be better than we ever imagined."

For more information on Oakley Kato, please visit Website