Practical Minimalism with Maryling S/S 2018 Collection
Content: Henry Boen
In case you haven't heard, Maryling Spring/Summer 2018 collection have arrived on to Singapore's shores this February and not only had it graced us with its elegance, the collection also brought along a glimpse of the 60's revival while empowering us with the brand's subtle take on feminism(squeals!).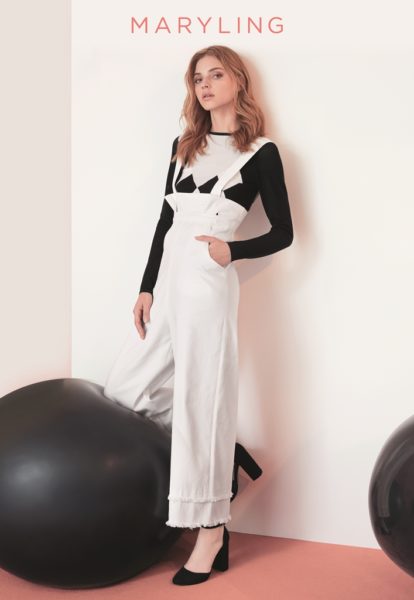 Feminism exists in all sorts of aspects; from the celebration of gender neutrality to achievement of women's suffrage, Maryling specifically chose the rebellious nature from the 60's (think about the embolden fashion styles of pixie hairdo's by Twiggy and revolutionary miniskirts that contrast greatly to the 50's New Look silhouettes) as the key attitude to emphasise individuality in feminism. Additionally, tributes are also paid towards renowned artists such as Jean Degottex and Pierre Cardin which reflects in each ensembles of the collection as the dominant print and style – like the lines of inhibited brush strokes that seemed to flow seamlessly while geometric patterns dances in illusory rhythm on a monochromatic juxtaposition of grey, black and white. The collection also boasts an unapologetic abundance of intimate femininity that keeps it sensually mesmerising without actually showing off too much skin.
The runway started off safe with a languid black and white checkered maxi shirt-dress as it progresses on to the darker hues of denim blue, and towards a more contrasting colour of a rich but subdued red that read almost like orange. Mostly drapey with a minimalist touch, it is also distinctively noted that wearability played a crucial aspect for each creation; from the full white tie-waist jumpsuit to the printed ruffle midi dress, all of it seemed almost insanely pragmatic to have as a sensible addition to your wardrobe in Singapore's climate.
With both practicality and fashionability in check, here are some of our top picks on the runway.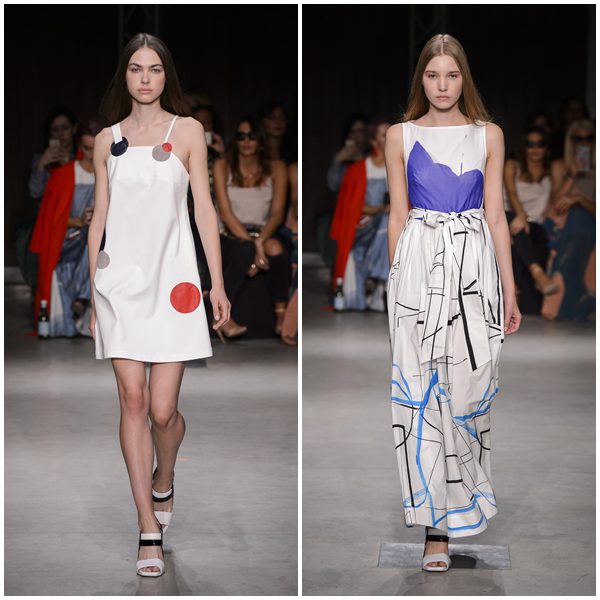 On the left: A quirky spot detailed A-line dress with playful straps.
On the right: An abstract printed sleeveless maxi dress with a waist-tied bow.
On the left: A flirty folded-ruffle midi dress with sheer panelling
On the right: A white high-waisted overall with draw-string hem detailing over a geometric printed top.
You can find these beautiful pieces at Takashimaya Department Store (Level 3, Women department) from February 2018 onwards in Singapore.