PUMA Launches Debut Collection In Collaboration with PRONOUNCE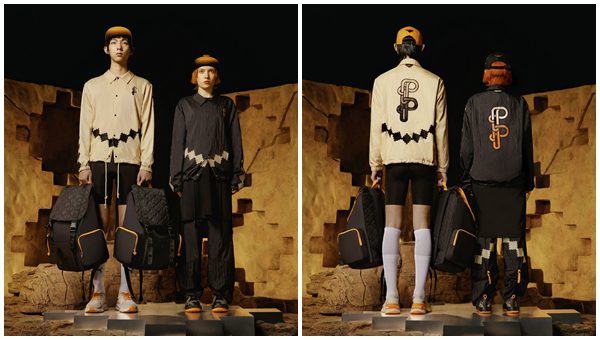 PUMA has teamed up with designer brand PRONOUNCE to unearth Pumapunku, the ancient archaeological site in Bolivia that was once believed to be the seat of global civilization. 

This debut collaboration draws on the creative genius of PRONOUNCE founders Yushan Li and Jun Zhou, taking cues from such intricate architectural constructions in the pre-technological age, the PUMA x PRONOUNCE collection brings this inspiration to life through the use of graphic motifs representing ropes, pulleys, and clay blocks. The color palette is inspired by the majesty of the sunset over Pumapunku, with gradient tones of orange, pebble, and muted grey.


In modern fits and gender specific styles, the apparel comes in a vibrant, gradient color story, with bold color blocking alongside earthy colors. Playful details resembling ropes adorn lightweight woven apparel styles with techy details. Items include tees, hoodies and sweatpants alongside more tailored pieces like a collared shirt, trousers, and a selection of jackets.

The footwear in the collection uses a very textural material mix in a neutral color scheme. Accents of bright orange and rope detailing add a bold touch. The selection includes new PUMA styles like the Suede Mayu, Mirage Sport, and OP-1 PWRFrame, as well as classics like the Basket VTG. A cap, backpack and mini messenger are included in the accessories offering for the collection.

The PUMA x PRONOUNCE collection is available online and in PUMA SELECT at The Shoppes at Marina Bay Sands.