A Suite Escape at 137 Pillars Suites Bangkok
CONTENT: Andrew Kho
IMAGES: 137 Pillars Hotels & Resorts
One would never get tired of visiting Bangkok for one simple reason, the city continuously evolve and in the recent years, we have seen new award-winning restaurants, cafes, bars as well as new hotels opening in the city.
Contributing to this change is 137 Pillars Hotels & Resorts newest all-suite hotel, 137 Pillars Suites Bangkok. Located in Sukhumvit Soi 39, the upscale property is within a short distance from the posh EmDistrict. We take a look at this luxury boutique hotel and highlight our experience that makes 137 Pillars Suites a good choice for your next holiday or business trips.
The Aesthetic
Inspired by the original designers of 137 Pillars House Chiang Mai under the guidance of the management team, 137 Pillars Suites Bangkok welcomes all guests at their grand porch entrance leading you to the high ceiling lobby. Each pillars in the property showcase a warm palette of rich tones with exquisite white and grey marble, a signature in 137 Pillars Hotels & Resorts.
Take a walk through the luxurious lobby and you'll be amazed by the modern furnishings, a huge magnificent art painting in the wall, marble flooring as well as the Thai design elements incorporated to make you feel that you finally in Thailand.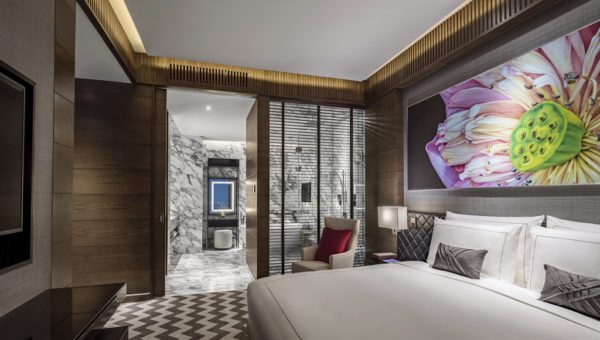 The Suite Experience
The 137 Pillars House Chiang Mai aesthetics has been carried over to the 34 luxurious suites starting from the 70sqm Sukothai Suites to the 127sqm Rattanakosin Suites.
All Suites are exquisitely appointed, all with private dining tables, butler service, maxi bars with private wine cellars, user-friendly mood lighting, high ceilings, large walk-in wardrobes, signature 137 Pillars signature marble en-suite bathroom with large chic circular bathtub complete with built in TV.
Luxurious 400 thread count bed linen and ultra-comfortable beds are of the highest standard. Spacious balconies are the ultimate chill zone with traditional 137 Pillars House signature rocking chairs and an expansive daybed for two, with superb views of the Bangkok skyline any time of the day.
Save the fact the the property has their own exclusive Panpuri range of body care products at each suites.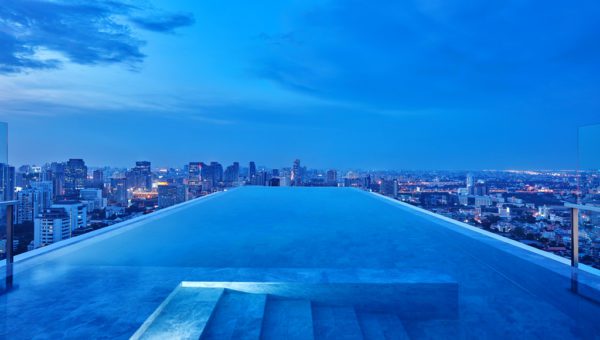 Private Infinity Sky Pool and Cabana Lounge
While the property has their Main Swimming Pool at the 28th floor, Suite guests have the exclusive access and usage of the Infinity Pool and Cabana Lounge at the 32nd floor which commands a stunning view of the city skyline.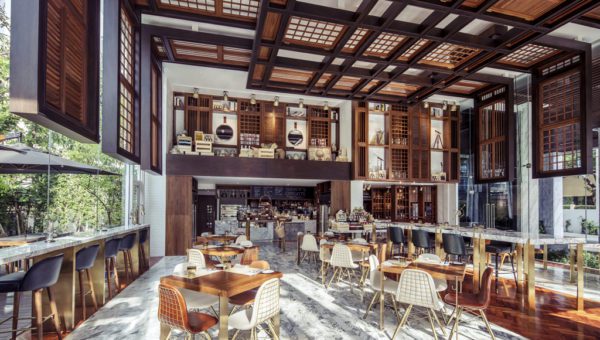 The 137 Pillars Suites Gastronomic Experience
Designed and created by Bangkok's chic design couple Sophie Beghin and Faun Israrena na Ayudhya of Santhaya Associates., The all-day dining restaurant Bangkok Trading Post Bistro & Deli commands a high ceiling of 5.7 metres, with a bright and invigorating dining area which allows natural day light to flow through, as well as a lovely alfresco garden, providing a truly relaxing experience for all guests to enjoy.
Incorporating the finest traditions of this renowned European concept with high quality Western and Asian Eclectic Comfort Cuisine, The Bangkok Trading Post serves artisanal breads, jams, coffee, eggs, rice, grains and patisserie with cakes, pastries and pizzas as well as a selection of delicacies from Thailand and the regions .
Bangkok Trading Post & Deli is frequented by the locals and you might even bump into local celebrities dining at the place. Check out Bangkok Trading Post the next time you are deciding where to eat. A range of creatively designed retail products are available for you to bring home.
The Leonowens Club
Leonowens Club is for Suite guests and private members. The lounge located on Level 26 offers complimentary harvest breakfast table with a full selection of a la carte breakfast, international newspaper, secretarial and guest services.
137 Pillars Suites features the 137 Pillars Hotels & Resorts signature Leonowens Club, exclusively available for Suite guests and private members. Located on level 26, the lounge offers a complimentary full selection of ala-carte breakfast, afternoon high-tea, happy hour as well as private check-in and check-out service.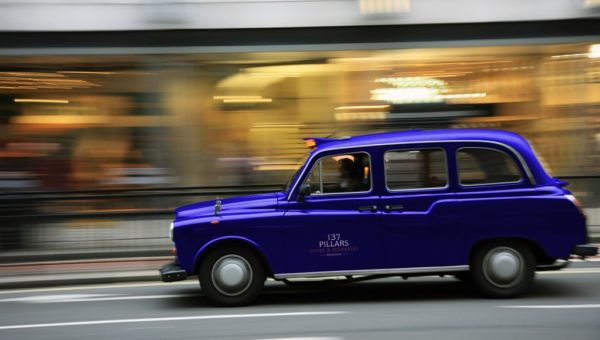 Louie the 137 Pillars London Cab
Their Chauffeur driven London Cab is available complimentary for all guests to and from EmQuartier on a first-come, first-served basis.
The Verdict
137 Pillars Suites Bangkok exceeds all the expectations of a luxury hospitality property ensuring the service, facilities, amenities, dining being offered is worth every penny you paid for. Whether you want to Eat, Play, Relax you got it all housed within the property.
One of the unique highlights is their London Cab which you can take to send you to the nearest BTS station as well as their exclusive Infinity Pool which makes each guest experience the VIP treatment.
This is one of the best hotels we had stayed so far and definitely one of the properties to stay on your next visit to Bangkok.
137 Pillars Suites Bangkok is located at: 59/1 Sukhumvit Soi 39 Klongton-Nua, Wattan Bangkok 10110
For bookings or more information please visit: www.137pillarshotels.com