Accor Partners with Worldwide Hotels Group to launch Novotel Singapore on Kitchener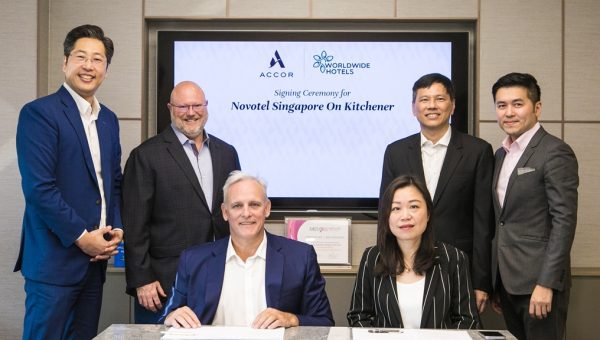 Accor has signed an agreement with Worldwide Hotels Group for a new Novotel hotel in Singapore.

Situated in the heart of the historic Little India, Novotel Singapore on Kitchener will be rebranded from PARKROYAL on Kitchener Road following its acquisition in July 2023 by Worldwide Hotels Group.

The deal represents the largest ever single-asset hotel transaction in Singapore and the second largest in Asia Pacific so far this year. The rebranding starts after the acquisition is completed by October 31, 2023.

With a full-scale refurbishment in 2020, Novotel Singapore on Kitchener will offer updated décor and interior design, including new flooring, open-concept wardrobes, and refreshed bathrooms. Ideal for business guests and families, the hotel will feature a combination of intuitive design, modular room layouts, and spacious accommodations, ranging from 28 to 78 square meters. Moreover, the in-hotel restaurant has all-day dining options, allowing guests to indulge in culinary delights.

Novotel Singapore on Kitchener will be dedicated to a holistic stay experience, providing a diverse range of facilities that promote well-being and enjoyment, including a swimming pool, executive and hospitality lounges, a gym, and retail shops.

The 543-key Novotel Singapore on Kitchener is set to welcome guests starting from November 1, 2023.