Peace Boat's Pacific World to Sail from Singapore in December 2022!
Every year, Peace Boat organizes three Global Voyages and two East Asia Regional Voyages. The Global Voyages are three-month round-the-world cruises, each visiting around 20 countries and carrying 1000 participants.

Peace Boat voyages create a unique environment in which people can live, learn and relax together while visiting some of the most fascinating regions on earth. During each voyage, Peace Boat organizes a range of educational activities, including lectures by guest educators, workshops, language classes, and cultural programmes. The themes of these activities link Peace Boat's fields of work with contemporary issues in the countries it visits, connecting participants with people around the world.

This 2022, Peace Boat's largest vessel Pacific World is set to call in Singapore. This cruise will also be the first one to set sail since the COVID-19 pandemic.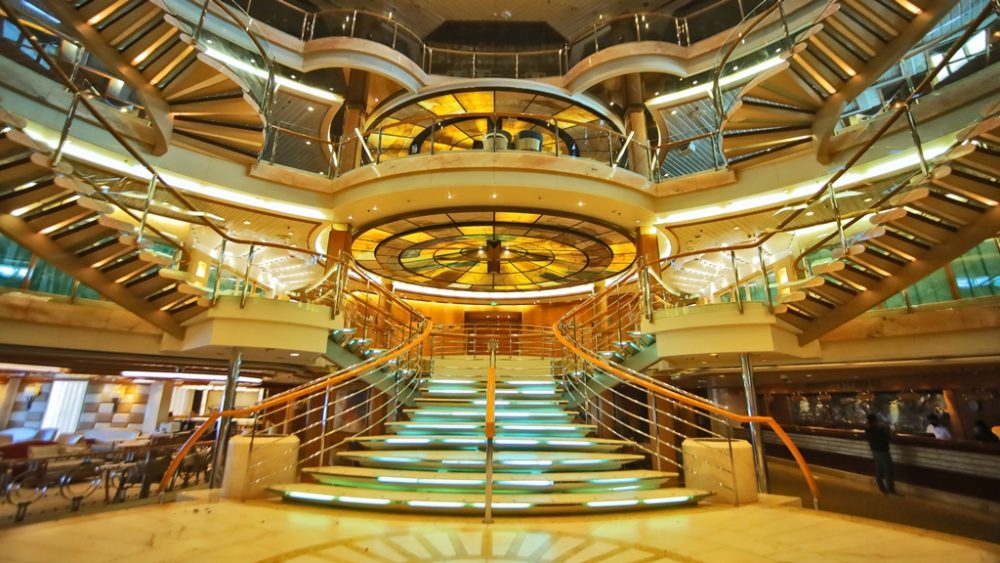 Over 230 passengers from Singapore have been onboard a Peace Boat voyage in the past, and now, more are invited to a life-changing journey around the world. Visit places you have only dreamed of. Experience new cultures and traditions. Discover new things like never before. Learn a new language. Discover your creative side. Become one of the locals and enjoy. Make friendships and memories that last a lifetime. Go home totally transformed in each of these powerfully engaging 100 days cruises!

Weighing more than 77,000 tonnes and with a passenger capacity of more than 2000, this luxury cruise ship will visit 25 ports of call in a single voyage, visit various World Heritage sites from ancient Greek temples to the remains of mankind's greatest civilizations, and also see some of the splendors of the natural world.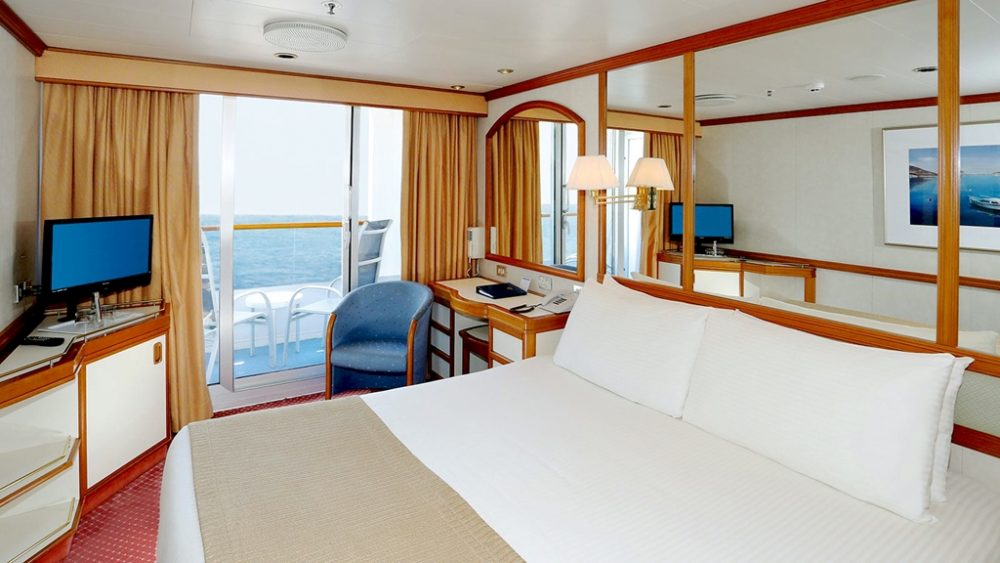 Peace Boat's Pacific World offers a large number of sea-view rooms, and over 70% of the rooms are furnished with an open balcony, from lavish suites to practical and reasonably priced cabins, Pacific World provides high quality spaces for guests to travel in comfort and style always.

In between ports of call, travelers can also expect to be well-entertained by the plethora of onboard activities available on the ship. Maintain an active healthy lifestyle through a galore of wellness activities onboard like yoga, pilates, dance, and Tai Chi. Or simply kick back, relax and watch the oceans go by, enjoying the magnificence of the open seas. For those who wish to pick up new knowledge and hobbies while sailing, you can look forward to the wide range of guest educators from various realms – such as professors, musicians, peace activists, journalists, etc. – who will be invited to join the voyage. These guest educators, or "navigators" hold concerts and lectures onboard, allowing travelers to learn more about the countries they will visit and different social issues.

Boasting a high quality Japanese standard of service and hospitality, travelers can expect to be pampered with in-room breakfast and specially upgraded course menus in the main restaurant on special events. A luxurious spa is available for travelers to pamper themselves with a soothing massage or simply enjoy other cosmetic facial treatments.

Peace Boat Cruise's Pacific World will call at Singapore on 24th December 2022.
Visit Peace Boat Cruise Website for more information