Glow Festival Rebrands with Mini-wellness Events with STB to Promote Mindfulness
CONTENT: Michelle Ng
The pandemic last year taught us a lot of things the fragility of job security, relationships between politics and global economies, and the importance of health. Self-care became a privilege, not a priority as everyone scrambled to make some sense of their lives in the new normal.

With mental well-being and a peaceful state of mind in the spotlight, the Exceed team has launched Glow On, a series of events aimed at rejuvenating and inspiring guests through fun, creative, and inclusive ways. The events are a snapshot of the Glow Festival, which has been postponed last year, and gives participants a chance to experience a mini-Glow Festival of some sort. Together with the Singapore Tourism Board, Glow On has partnered up with key wellness brands to reinvent the current event landscape.


The first instalment of Glow On took place at an iconic landmark in the Singapore skyline, Marina Bay Sands, where guests had an energizing yoga session led by CRU co-founder Bebe Ding, followed by a hands-on session of mini-pottery with Terra & Ember. The bespoke session allowed guests to exercise all aspects of their well-being – their physical, mental, and creative self were all engaged through the various activities. On her role in launching the pilot series with Exceed, Bebe said, "It's a difficult time for many, so I'm honoured to kickstart Glow On and send a positive message of hope and strength. Everyone gave their all in today's class, and I hope it has inspired us to continue motivating each other on our personal health journey."
Despite the circumstances, strict adherence to social distancing measures and a small group size allowed guests to comfortably engage with each other without feeling too claustrophobic.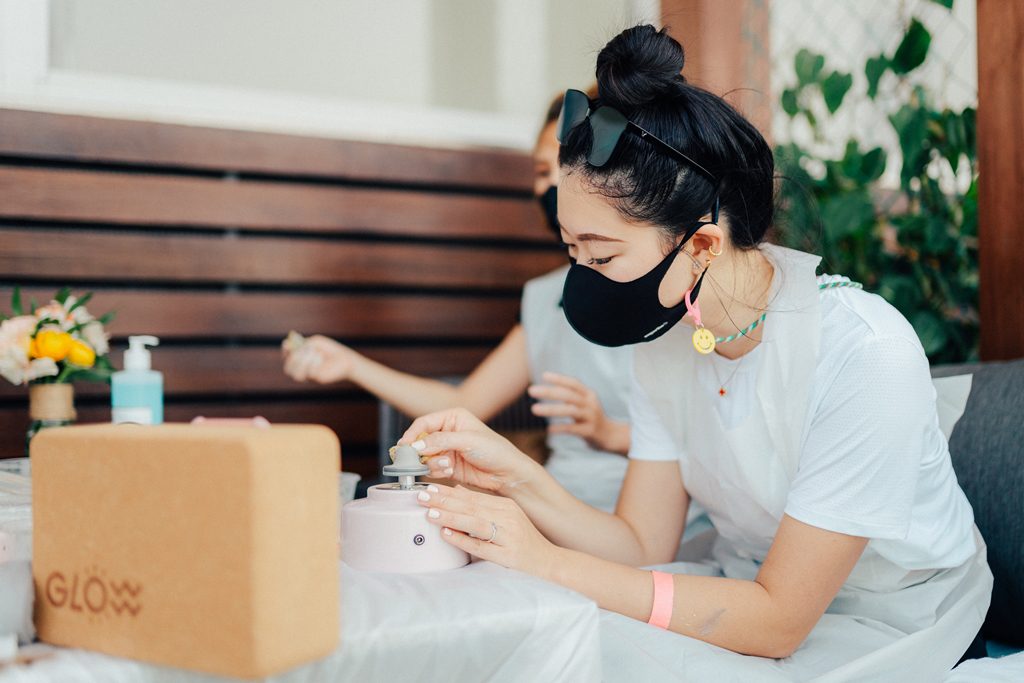 With their next two events, Glow hopes to continue pushing forward the message of the importance of personal health in a holistic way. Martin Capstick, CEO Exceed Sports & Entertainment and founder of Glow said, "Our purpose at Glow is to respond to an increasing societal need to improve and expand on the personal health journey, and Glow On is a continuation of that commitment through new and innovative best practice experiences."