Holy Crab Upgrades Their Menu at Their New Capitol Outlet with Wagyu Ribs and Interesting Dishes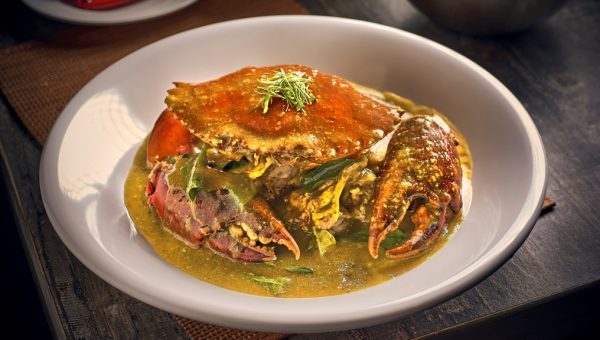 Would you be surprised if we said that our favourite dish at Holy Crab is a wagyu rib?
CONTENT: Michelle Ng

When you first see the name Holy Crab, you might think of their homey store along the streets of Tan Quee Lan or maybe of their sinfully delicious Devil's Crab. They've come a long way since their humble beginnings, and Holy Crab has now set up shop at their newest outlet in the Arcade at The Capitol. To mark this joyous occasion, Holy Crab has launched an expanded menu, with more interesting offerings and bold flavors to excite your tastebuds.

Every dish at Holy Crab has been given a lot of thought not just into taste, but also into presentation for a fun dining experience. Chef Elton's play on flavors are his signature, and it makes dining at Holy Crab that much more exciting!


Crab lovers will be delighted to try the two new flavours that feature the restaurants famous crabs in delicious sauces. The oOoOtak is inspired by Thai curry and the synonymous Singapore Chili Crab, but with a twist with a thick sambal, eggy sauce that's reminiscent of otak. The sauce is pretty spicy, with a slow burn that kicks in when you're halfway through the dish. Best eaten with the mantou, which comes in the form of gua baos – crispy on the outside and fluffy on the inside.

The other tantalizing flavour is the Green Mumba, a showstopping green paste curry. It reminded me a little of green curry, with an intense mix of 12 different spices including green chilli padi, coriander, mint leaves for a herby fragrance.


For starters, the affectionately-named Capricorn is a salted egg yolk corn dish. Every bite came with a burst of juicy sweetness from the corn kernels and salted umami from the salted egg yolk. Or go for Inception, a twist on the classic British scotch egg with a runny onsen-like egg encased in a special fried prawn paste. The play on textures of the crunchy prawn and the runny eggs makes for an interesting mouth feel.

The other showstopping dish is the Cow Pei Cow Bu. It'll have you muttering the phrase under your breathe after you see the price tag, but the rack of Moroccan Wagyu Beef Ribs is definitely something every gastronome should try at least once. The sous-vide wagyu beef is cooked for 25 hours in a blend of Asian and Moroccan spices like paprika, chili powder, cinnamon, garlic cloves, and coriander. The tender beef is melt-in your mouth, still juicy, yet without that chewy texture of medium rare steak. Served with a side of sweet potato fries, this dish has finally made it into the menu!

Other meat dishes to get to share includes the Open Sesame, a roasted chicken covered in a layer of crunchy sesame seeds, and the Green Assam Fish, inspired by a family recipe of a homemade tamarind green chili sauce that you'll not be able to find anywhere else.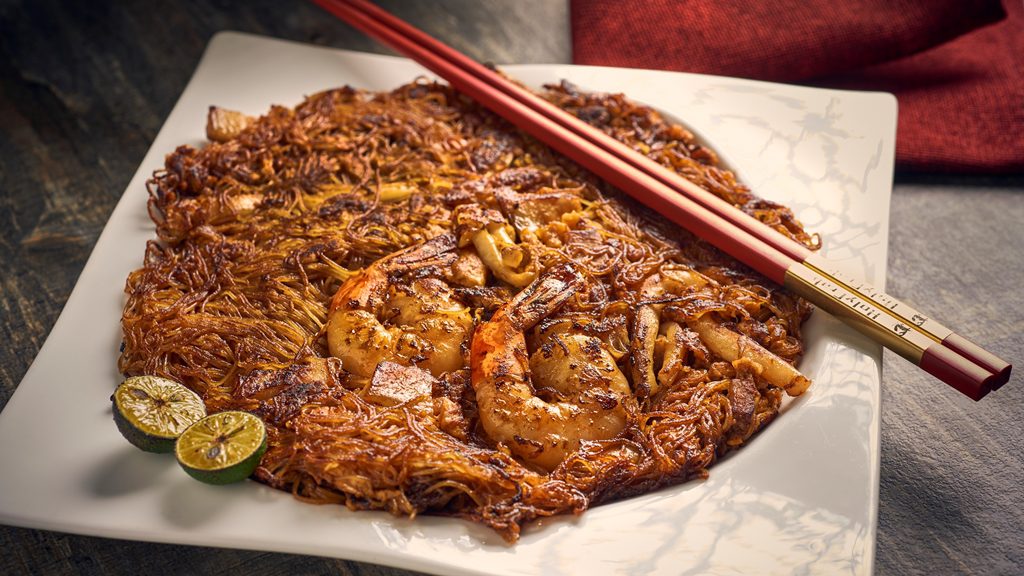 If you're craving for some carbs to share, get Scorched Vermicelli. The serving of bee hoon is fried like a patty but still remains warm and soft inside, emanating the wok-hei taste of chao ta bee hoon. The Signature HolyCrab Fried Rice is pretty good too, with the same comforting wok-hei of rice, crab meat, eggs, and spring onions.

Other than the delicious dishes, the staff also pays a lot of attention to their service. Gloves, wet tissues, and aprons are provided at every table to ensure that you remain clean throughout the whole crab-eating experience. They even have hair ties for girls who forgot their hair ties. At the end of the meal, you also get a shot of calamansi slushie to cleanse your palate.

Holy Crab
Arcade @ The Capitol Kempinski Hotel, 13 Stamford Road, #01-85 Singapore 178905
Open daily from 11.30am to 10.30pm (last order 9.30pm)