A Royal Rajasthani Feast Awaits at Raffles Hotel
CONTENT: Adriel Yong
IMAGE: Raffles Hotel Singapore

Situated in the north of India is the state of Rajasthan, which name translates to "The Land of Kings". In this regard, it is fitting that Tiffin Room that operates out of the grand and historic Raffles Hotel is putting on a limited time menu featuring Rajasthani cuisine that is fit for royalty.


Our appetites were whet by the two appetizers that were served up. The first was the Kanji Vada, a cold soup that comes with deep fried yellow lentil dumplings in mustard and asafoetida bath. There were distinct hints of curry leaves and black pepper as well. We were initially surprised at the cold soup – a first for many of us in Indian cuisine. Chef later explained that this was a common dish in Rajasthan, from his personal travels there.

The second appetizer was the Maas Ke Sooley, a grilled but tender lamb fillet with basil and dried mango. We noticed that the lamb was particularly well prepared and did not contain the gamey taste that was present in most lamb dishes. The fragrance of the dish was accentuated with the masterly combination of basil and dried mango. Suffice to say, this was the more preferred appetizer amongst the two.


The star of the feast is undoubtedly the signature Tiffin Box which comes with a spread of Bajre Ki Roti and Methi Paratha – freshly baked Rajasthani breads. Some of the highlights include the Murgh Mokul and Banjara Gosht. The Murgh Mokul was a hearty combination of tender and firm chicken breast cooked with yogurt, almond paste and ground mace. The Banjara Gosht featured the well prepared lamb chops with onions, coriander seeds and cardamon. We asked Chef what made his lamb dishes so good and he admitted that lamb is one of his favorite ingredients to work with. To achieve the tenderness of his lamb dishes, he uses an Australian tenderloin and marinates it with green papaya.

Some of the other dishes we also tried include the Macchi Pudhina Curry which uses fresh Barramundi that is cooked in mint and coriander paste; Gatta Pulao, a combination of Indian basmati rice, gram flour dumplings and yogurt; and Dal Baati Churma, a yellow lentil curry, wheat rolls and clarified butter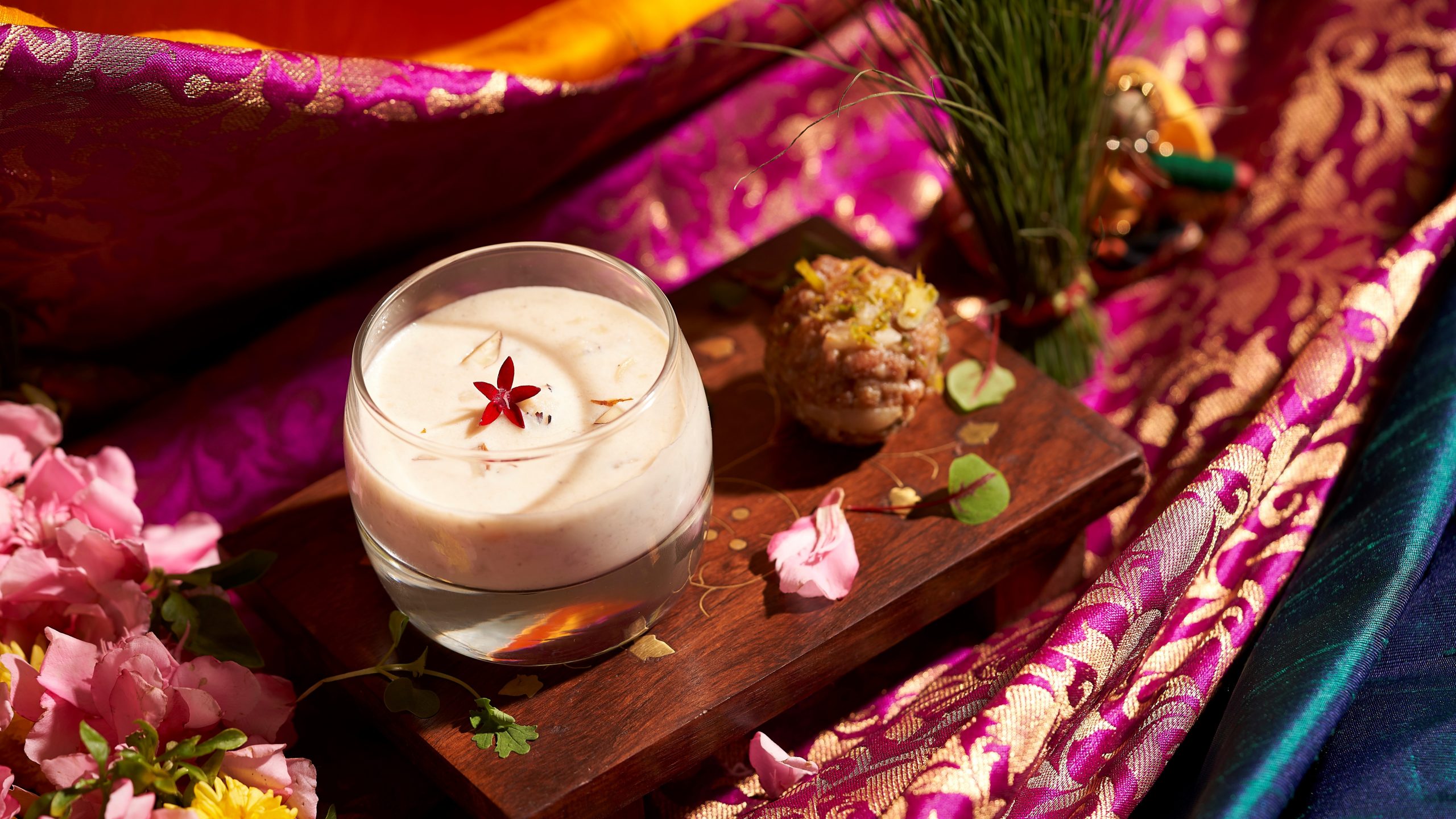 To end the meal on a sweet note, we had Makhana Kheer and Doodh Ladoo for dessert. The Makhana Kheer is a delightful Lotus Seed Pudding that was just right in sweetness while the Doodh Ladoo is made of gram flour and cooked in milk. We found the combination of both desserts well balanced in sweetness and flavours.

We thoroughly enjoyed the gastronomic tour of the royal Rajasthani state. Award winning Chef Kuldeep Negi has executed the combination of flavours, textures and temperatures superbly to take his guests through time and space.

The Flavours of Rajasthan menu will be available for lunch and dinner in both non-vegetarian (S$88++ per guest) and vegetarian (S$78++ per guest) options from 13 to 27 January 2022. Complementary wine pairings (S$58++) are available for both non-vegetarian and vegetarian options.

Tiffin Room, Raffles Hotel Singapore
1 Beach Rd, Singapore 189673
(Located at the Main Building, accessible via the main hotel entrance)
Website