An Interview with Hey Tea's Chief Marketing Office Ms.Vivian Xiao.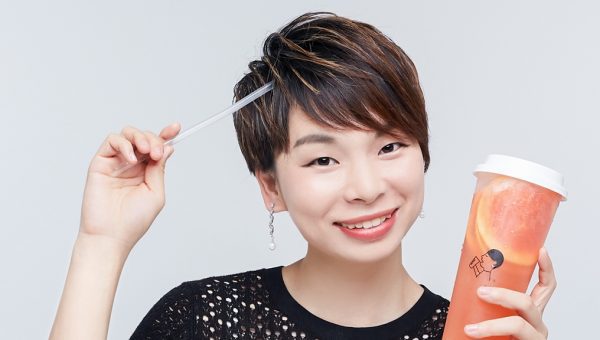 CONTENT: Yiew Kai Jie
IMAGE: Hey Tea
Hey Tea has just opened their 2nd outlet here in Singapore last January at Clarke Quay with an Extraordinary Lighthouse Theme with the first-ever in-store Tea Experience Laboratory "TEA GEEK" and home to 4 brand-new alcoholic tea creations, 2 Singapore-exclusive alcoholic tea creations and 2 Singapore-exclusive Singapore Sling and Guiness alcoholic ice creams.
We spoke with Ms. Vivian Xiao, the lady behind Hey Tea's success in China as she shares her insights on the brand.
Luxe Society Asia: Could you give us a brief introduction about yourself?
Vivian Xiao: I am mainly responsible for the company's strategic communication, and make marketing plan,display the company's image to the public.
Luxe Society Asia: Could you tell us what is HeyTea all about?
Vivian Xiao: Since 2012, the original creator of cheese tea, HEYTEA is driven by the aim of showcasing excellent tea offerings sourced from all over the world which has given the ancient culture of tea a new vitality. "A cup of tea, inspiring an inspiration" is a product of inspiration, an original product that wants to share the true taste of tea. HEYTEA is committed to rejuvenating the traditional tea culture and making high-quality tea products accessible to the masses. Today, the brand has opened over 170 stores in China, covering the most cities in the tea industries.
Luxe Society Asia: Given the multitudes of different bubble tea brands already present in Singapore, what makes yours stand out from the crowd?
Vivian Xiao: We always believe that product will speak for us, we strive to create excellent product and delicious taste for our customers.
One is the strong new product development capability. Our products are always original, and the cheese tea that is deeply loved by consumers. Like fruit tea"Grapefruit Boom" even led the trend of the entire tea industry. So far, the founder Neo still drink no less than 20 cups of tea every day, read the public comments on social media every day, constantly adjust and upgrade new products.
Secondly, the design style of HEYTEA with modernism and Zen is fascinating to young consumers, that is, our brand concept based on tea rejuvenation and rejuvenation: cool, inspiration and Zen. The feeling of this brand is the most difficult to copy.
Thirdly, HEYTEA has formed a control over the upstream of the tea industry chain, making it customizable for heytea.
Luxe Society Asia: What was the key aspect about HeyTea that made it a hit with Singaporeans?
Vivian Xiao: Inspiration is our core brand conception, we are committed to bring a diversified experience for our customers, let our customers always feel fresh to our brand.
Luxe Society Asia: What made you introduce the concept of alcoholic bubble tea to Singapore?
Vivian Xiao: "TEA GEEK" is an epitome of HEYTEA's limitless creativity, inspiration and innovation. We bring the alcoholic drinks into"TEA GEEK"section, provides a comfortable platform for tea-ristas to experiment with local ingredients and HEYTEA's teas, seeking for the most harmonious match to create the most ground-breaking products. Plenty of special out-of-this-world limited-edition HEYTEA TEA GEEK SPECIAL BLEND creations are concocted here.Besides,alcoholic tea is a good combination with the special location"clarke quay".
Luxe Society Asia: What is the secret behind your iconic and popular cheese tea?
Vivian Xiao: We keep our original cheezo tea icon all the time,but still strive to use different good local ingredients to create new product,bring diversified experience for our customers.
Luxe Society Asia: What is your favourite bubble tea drink at HeyTea?
Vivian Xiao: KING FONE(金凤茶王), this product was developed several times and eventually produced the best taste.This drink uses premium oolong tea leaves that have been specially harvested for HEYTEA. The tea leaves have undergone a smoking process that brings out their fragrance. Of an enticing yellowish hue, the tea leaves a strong, lingering oolong flavor with a sweet finish on the palate.
Luxe Society Asia: Can we expect more HeyTea stores to open in Singapore in the near future?
Vivian Xiao: We are committed to bring more convenient service for our customers,we will open more stores in Singapore in the future.
Hey Tea Singapore outlets is located in ION Orchard: 2 Orchard Turn, #B4-29, Singapore 238801 and Clarke Quay: 3A River Valley Road, #01-06, Merchant's Court Singapore 179020