Antoinette Goes Local: Celebrates Singapore's Culinary Heritage
CONTENT: Andrew Kho
IMAGES: Luxe Multimedia
There is no further introduction as to Singapore's homegrown Parisian patisserie and restaurant, Antoinette. Through the year's this name has made a name in the Singapore culinary scene.
This time, Chef Pang Kok Keong or popularly known as Chef Pang, the award-winning chef behind Antoinette is paying tribute to perennial favourites on some of Singapore's popular dishes by coming up with his own exciting renditions with a different spin to each of the dishes.
Be prepared to embark on a gastronomic journey of unique experience as you slowly dig in to the dishes being offered that does not only involve your sense of taste and it's appearance but also your sense of smell.
Embark on some of the classic dishes reinvented by Chef Pang:
Chili Crab Arancini
Filled in a risotto ball cooked with lobster bisque and crab meat, this dish is inspired by one of Singapore's favourite dish which is the Chili Crab. The main highlight of this dish is of course the homemade chili sauce. The ball is crispy on the outside and flavourful inside. This Italian meet Chinese dish is quite impressive.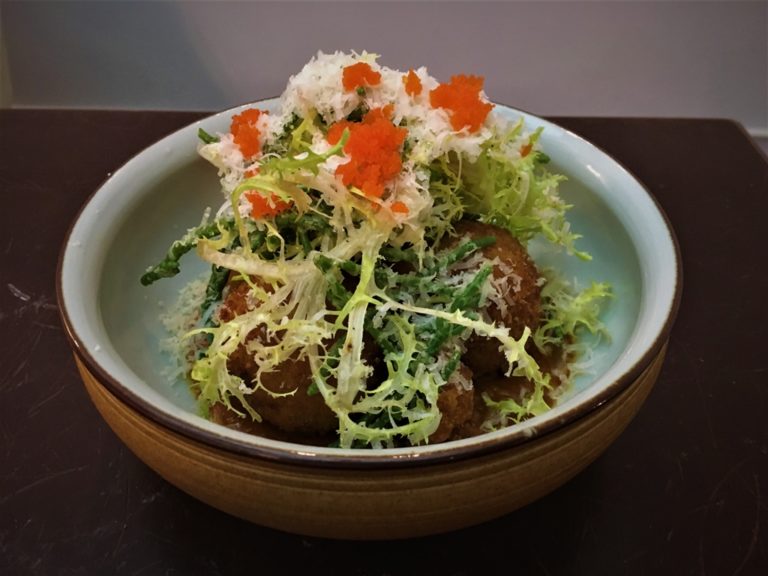 Chicken Rice
If there is one Singapore dish that has made a name worldwide and has been recreated in numerous ways is the ever popular Chicken Rice. This is undoubtedly a household dish we had grown up with. Chef Pang tries to modernize this dish in his menu by using only Chicken Breast meat and preparing it sous-vide style for 30 minutes to retain the meats natural flavour and tenderness not to mention the healthy side of it. The usual Chicken rice is then replaced with barley grains cooked with chicken stock and aromatics which we simply loved. If you are tired of the usual chicken rice dish why not try this version which you surely will love it.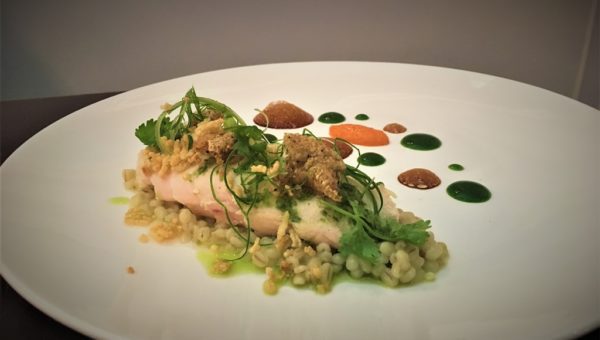 Kale Caesar
This is our favourite dish amongst all! Served with a roasted five-spice chicken roulade with a generous sprinkle of fried garlic, butternut squash and garlic croutons, we loved how fresh the kale was and using a traditional local ingredient – Salted fish instead of the usual anchovies was simply out of this world. We highly recommend this dish to you! Must Try!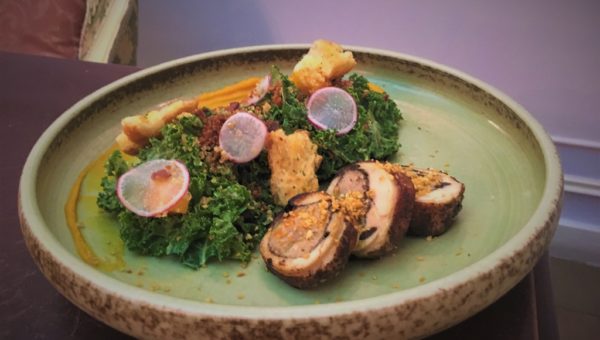 Spaghetti
This hakka inspired peasant dish is prepared with three types of oil – shallot, spring onion and lard oil. Added with a sprinkle of ebi sakura brings the aromatic flavour out of this dish. The main highlight of this dish is actually the Pasta noodle itself which is made in-house using Korean flour. We loved the texture and how chewy the noodle is. Surrounded by the cuttlefish pork belly ragout this dish is something new to our tastebud and we welcome the brave effort done for a local dish.
Hakka Gnocchi
Inspired by the Italian dish Gnocchi, this is a spin-off from a Hakka dish. The four coloured Gnocchi flavours of Beetroot, sweet potato, purple sweet potato and yam, topped with dried shrimps, foie gras, cured pork and morel, this dish will bring you back through time with each bite of the Gnocchi.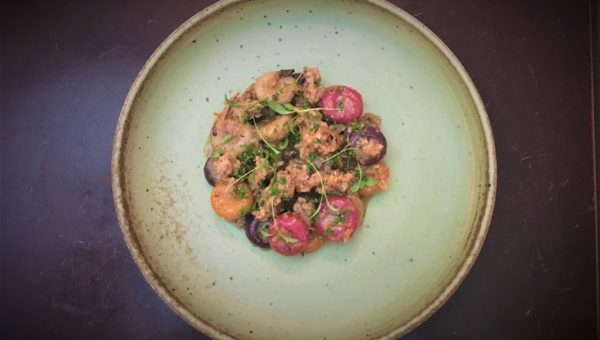 No meal is complete without dessert and Chef Pang made sure your dining intensity remains as high as with his starters and mains with his selection of dessert.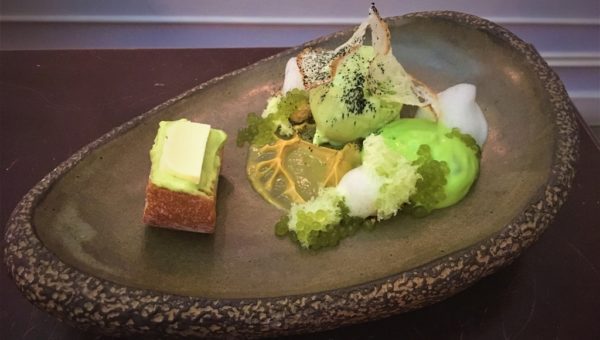 Pandan
A dessert of Pandan ice cream, salted Gula Melaka, coral sponge, lime foam and rusks, this is surprisingly refreshing and not that sweet considering of the Gula Melaka and pandan ingredients.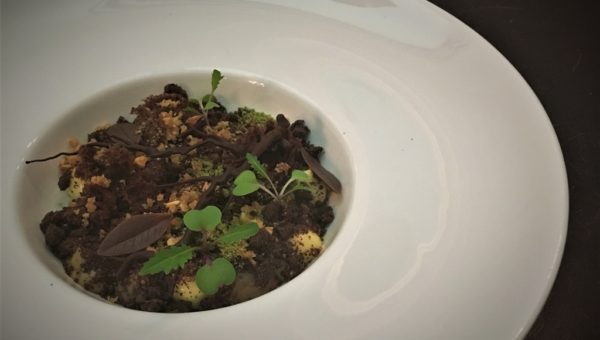 Misty Forest
Presented in a bell jar with billowing smoke, this desert is made using grand cru dark chocolate cremeaux, yuzu curd, praline cream, cashew nut nougatine, chocolate crumble, chocolate coral sponge and matcha moss. If you are a chocolate lover then you must try this!
Antoinette's new dishes and desserts is available now at Antoinette, 30 Penhas Road and Antoinette, Mandarin Gallery.
For more information or reservations please visit www.antoinette.com.sg