Bruichladdich Debuts Limited Release Micro Provenance Single Cask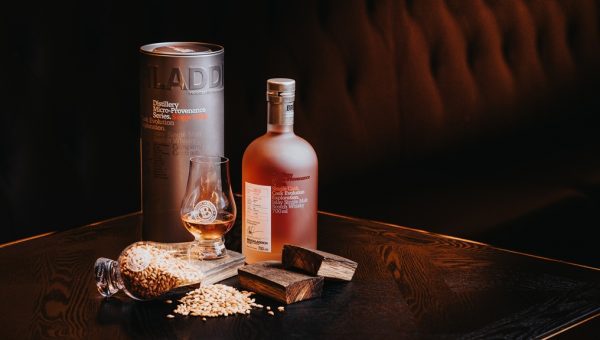 Bruichladdich Progressive Hebridean Distillers announces the first-ever Micro Provenance single cask release in Southeast Asia. Bruichladdich Distillery bottled Micro Provenance Cask No. 1898 in December 2020. This cask was bottled specially for Singapore and Malaysia, with only 144 bottles available in each country. The limited- release 2010 Micro Provenance cask features Bruichladdich – Unpeated, aged for ten years in second fill-Syrah barrels and bottled at cask strength (59.5% ABV).

The Micro Provenance range comprises an exploratory series of single cask bottlings hand- selected by Bruichladdich's head distiller Adam Hannett to showcase the complexity and pedigree of each individual cask at the distillery. Only a handful of single casks are selected each year from over 200 different cask types currently sitting in the warehouses at Bruichladdich distillery. Each cask in the rare Micro Provenance range is unique, and the final character of the whisky will depend on the age, storage location, cask type, and other variables.

These single casks encapsulate all of Bruichladdich's core values, focusing on quality over quantity, highlighting the unique provenance and leading not by age but by flavour. Each of the 80,000 casks at the Bruichladdich Distillery is unique, offering consumers a unique snapshot in time from the renowned distillery on the southwestern tip of the remote Hebridean island of Islay.


Bottles of the Bruichladdich Micro Provenance cask 1898 will be available in extremely limited quantities in Singapore at The Straits Wine Company (SRP S$230 / 700ml) as the exclusive off- premise retailer.

Bottles may now be pre-reserved and will be available from 24 March 2021, with each purchase including a complimentary Bruichladdich Glencairn nosing glass. An extremely limited Bruichladdich Bundle will also be available featuring Bruichladdich The Classic Laddie, Bruichladdich Islay Barley 2011, Bruichladdich Organic Barley 2010, Bruichladdich Single Cask 1898 and a complimentary Bruichladdich Glencairn nosing glass (3 sets available at S$588 from 24 – 31 March, UP S$648).

Top bars in Singapore will also have limited stocks available for whisky enthusiasts who would like to taste a dram of the rare release, including The Single Cask, The Wall, Malts, Cooperage, The Writing Club, CU, The Joint and The Vault.