Burger & Lobster at Raffles Hotel Presents An Egg-Citing Easter Brunch
From fluffy hot cross buns to taking your first bite into that chocolate bunny, Easter is one of the most significant celebration happening this special weekend. Burger & Lobster at Raffles Hotel presents a special Easter Brunch featuring the best burgers and freshest lobsters to commemorate this annual feast from 2 to 4 April 2021.

Renowned for its prime burger, fresh Atlantic lobster and original lobster roll alongside a delicious beverage selection for trend-seekers and local residents, Chef Jodin Choo at Burger & Lobster has created an egg-citing celebratory brunch to delight your senses.

Whet your appetite with an authentic Mala Corn on the Cob at S$6++ or Pomme Purée at S$7++. For starters, there is a choice of the signature Lobsters Egg Royale at S$16++, an egg Custard with lobster and truffle puree or Seared Scallops with Goma Cream and Ikura at S$20++ made with Hokkaido Scallops served on Edamame Puree topped with Goma Cream Sauce and Ikura.


Relish in delicious main courses, such as the traditional B&L Benedict at S$26++, an English Muffin served with sliced avocadoes, applewood smoked bacon, lobster, bisque mayonnaise and lobster bisque hollandaise or B&L Breakfast Taco at S$24++ made with Corn Taco Shells, avocado guacamole, pico de gallo, lobster scrambled eggs, corriander and lime.

To end the Easter feast on a sweet note, savour the decadent Belgian Waffles with Strawberry Shortcake Ice Cream at S$18++.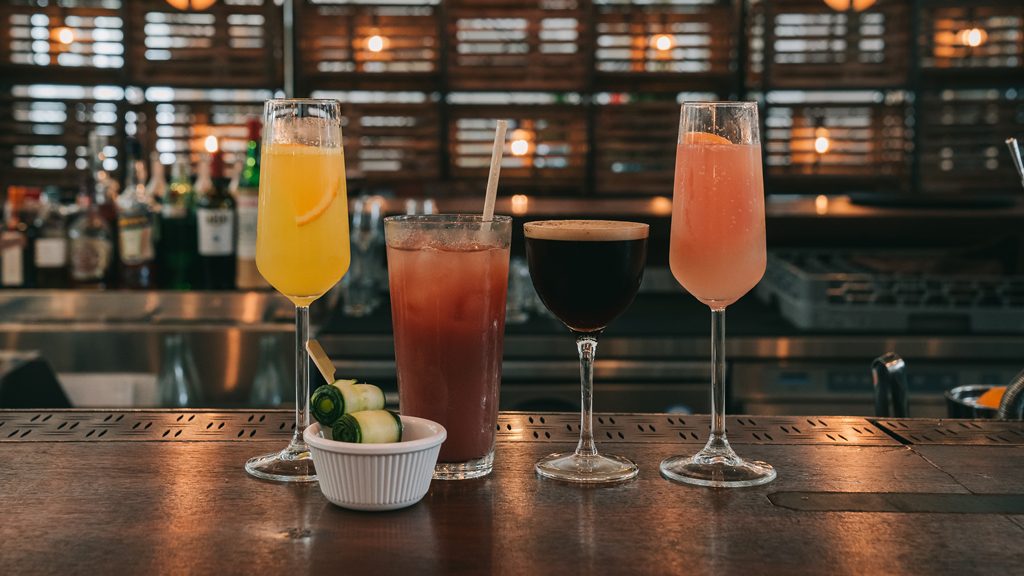 Toast to the festive celebration with a wide selection of drinks including Mimosa with a choice of Orange or Grapefruit at S$15++, a refreshing twist to the classic Bloody Mary at S$22++ featuring Old Young's smoked Vodka and tomato juice, Nespresso Martini at S$18++ which is a blend of Old Young's pure Vodka and Old Young's cold drip coffee Vodka with a shot of Nespresso or Virgin Mary at S$14++ made with Red Tomato Juice, special spice mix and olive.

For those celebrating at home, both Burger & Lobster restaurants, at Raffles Hotel and The Jewel Changi Airport, offer takeaway and delivery services for their classic a la carte menu over the Easter weekend and beyond.

With simplicity is at the core of the Burger & Lobster concept, all restaurants feature wild live lobsters that are caught off the coasts of Nova Scotia, Canada and beef from the cattle ranchers in Nebraska.

For reservations and enquiries, please visit Burger & Lobster Website or click here for the Easter Menu.

Burger & Lobster at Raffles Hotel
328 North Bridge Road, Singapore 188719
Tel: +65 69 716 127