Celebrate Singapore's National Day with these Locally Inspired Creations!
CONTENT: Yiew Kai Jie / Andrew Kho

In celebration of Singapore's upcoming 57th birthday, many local restaurants and bars across the island have curated locally inspired dishes and tipples! From local renditions on classic creations that invoke nostalgic memories of yesteryear to modern creative reinterpretations, all the creations pay homage to Singapore's food heritage as well as showcasing the chef's innovative spirit.

1. Paradise Group
Paradise Group's establishments puts their own spin on some of Singapore's favourite dishes!

Known for its traditional Cantonese dishes with its range of fine and innovative dim sum, Canton Paradise's newest offering, the Crispy Chilli Crab Pastry S$7.80) one of Singapore's all-time favourite seafood dishes has been reimagined as a bite-sized delight. The warm, flaky, golden-brown pastry holds the precious pieces of chill crab along with its irresistible spicy sauce within.


Known for its traditionalist roots and wide array of xiao long bao flavours, Paradise Dynasty has outdone themselves again with its new National day inspired xiao long bao offering: The Laksa Xiao Long Bao (5pc) (S$9.80). Enjoy the unmistakable tangy, spicy flavour of the laksa broth combined with the generous amount of pork filling encased in the hand-folded dumpling.

Seafood Paradise's policy of offering quality seafood dishes to its customers at reasonable prices has garnered a reputation for itself being an ideal location for business lunches and family gatherings. The new Kang Kong with Cuttlefish in Satay Sauce (S$17.80) uses only the best kang kong then cooked with chewy cuttlefish for a contrast of textures with an additional depth of flavour from its irresistible satay sauce. The Singapore Style Wok-fried Hokkien Mee with Seafood (S$18.80) incoporates a special prawn broth that takes over four hours to cook and holds a healthy range of fresh clams, prawn and squid.


LeNu is known for their affordable yet irresistible beef broths and has concocted its own twist on one of Singapore's most beloved hawker dishes,LeNu Beef "Bak Chor Mee" (Spicy / Non-spicy) (S$11.90) This variation on a hawker classic is extremely indulgent, filled with sliced pieces of beef and mushroom along with a bowl of the establishment's braised beef broth!

Note: Diners can enjoy all National Day dishes under the Paradise Group at 20% off from 1st August to 31st August!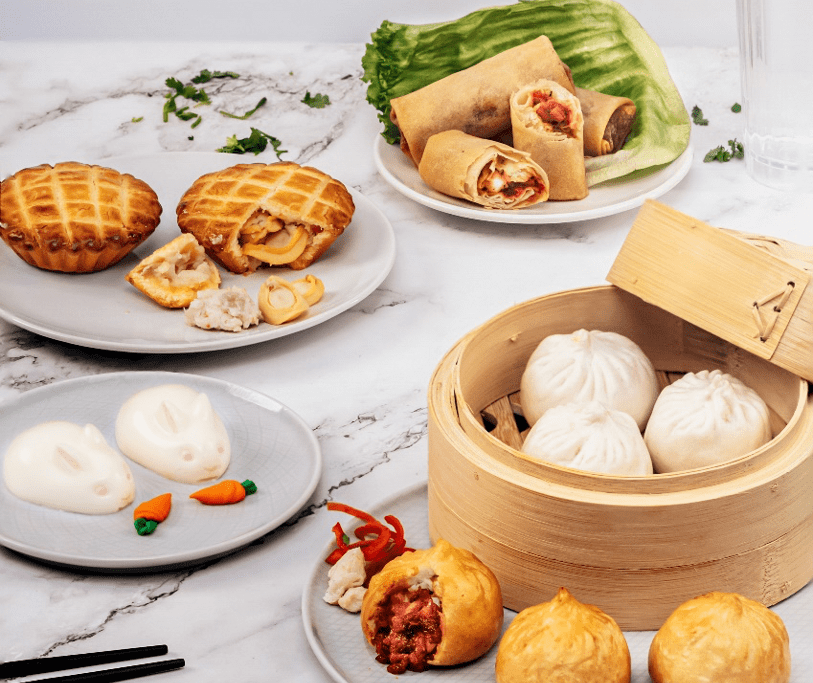 2. Tim Ho Wan
Tim Ho Wan had curated a limited-time special featuring "Our Nation's Favourites" such as Fried Chilli Crabmeat Spring Roll (S$7.50), Baked Abalone Chicken Pie (S$8.30), Chilli Crabmeat Bun (S$8.80), available in both fluffy steamed buns or lightly fried buns and Snow Rabbit Pandan Coconut Pudding (S$6.30).

Available from 28 July 2022, the series pays homage to some of Singapore's most beloved dishes and infused the flavours with your favourite dim sum! Tim Ho Wan will also be launching three SG57 special NDP coupon deals at S$5.70 and S$57! Available for use across all Tim Ho Wan restaurants (except Marina Bay Sands and NOMSTAR), the deals are available on the NDP coupon website from now till 30 September 2022.


3. Smoke & Mirrors
Enjoy a bird's eye view of the National Day festivities and find solace from the ongoing heatwave with Smoke & Mirrors' refreshingly boozy version of Gin & Tonic ice cocktail pops (S$25++) featuring island summer flavours such as Mango and Grapefruit and local favourites, such as Bandung and Sour Plum. To really drive home the point of nostalgia, indulge in a tall glass of Sparkling Calamansi (S$24++), a unique take of the invigorating homegrown lime juice elevated with Botanist Gin and Prosecco.

Smoke & Mirrors
1 St. Andrew's Road, #06-01 National Gallery Singapore, Singapore 178957
4. Swensen's
Celebrate Singapore's National Day with Swensen's Chilli Crab Specials, the line-up include dishes such as Chilli Soft Shell Crab Burger (S$17.90) topped with sunny side up egg nestled between fluffy buttered buns and served with a side of fries and coleslaw. Chilli Crab Baked Rice (S$15.90), Chilli Crab Pizza (S$17.90) and al dente spaghetti tossed with a rich, spicy and savoury chilli crab sauce studded with crab and crispy slivers of deep-fried crabstick Chilli Crab Pasta (S$14.90).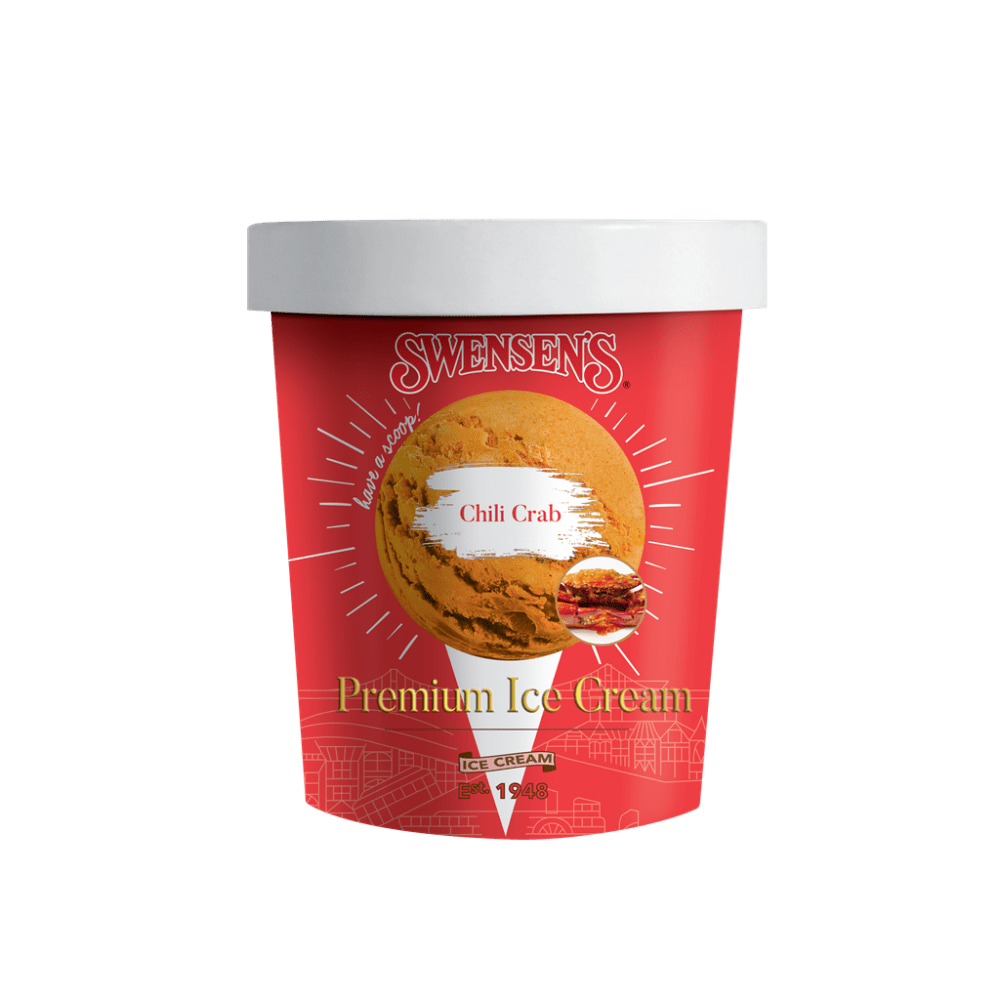 Swensen's have also launched this limited-edition Chilli Crab Ice Cream Pint which is only exclusively available for giveaway (Not for Sale) on Swensen's social media platforms (@swensenssingapore) as well as Deliveroo on their Instagram platform (@deliveroo_sg).
Swensen's Chilli Crab National Day Specials is available from now till 30 August 2022.
 For more details do visit Swensen's Website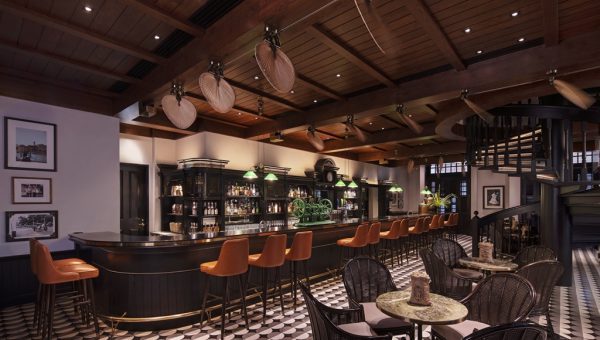 5. Long Bar at Raffles Hotel Singapore
Indulge in a range of specially curated National Day cocktails at one of Singapore's oldest hotels that includes two inventive rum-based creations: The Danker Sling (S$26++), a tropical amalgamation of milk, pineapple, Cocchi Grappa, grapefruit, and zesty lemon, as well as Jonathan's Collins, a botanical masterpiece derived from Dry Curacao, melded with a tart infusion of lychee, lemon, and floral notes of hibiscus.

Two other ingenious gin delights await including My Island Home (S$26++), a refreshing concoction of sour plum, citrusy calamansi, and peppery basil, and the 1965 Sling (S$26++), a fruity sensation laced with cherry liqueur, Dry Curacao, topped with a slice of juicy pineapple. Alternatively, patrons can raise a toast to Singapore's birthday with an exclusive bundle offer which presents a Singapore Sling and a National Day Cocktail of their choosing at S$57++.

Long Bar at Raffles Hotel Singapore
#02-01, Raffles Arcade, 328 North Bridge Road, Singapore 188719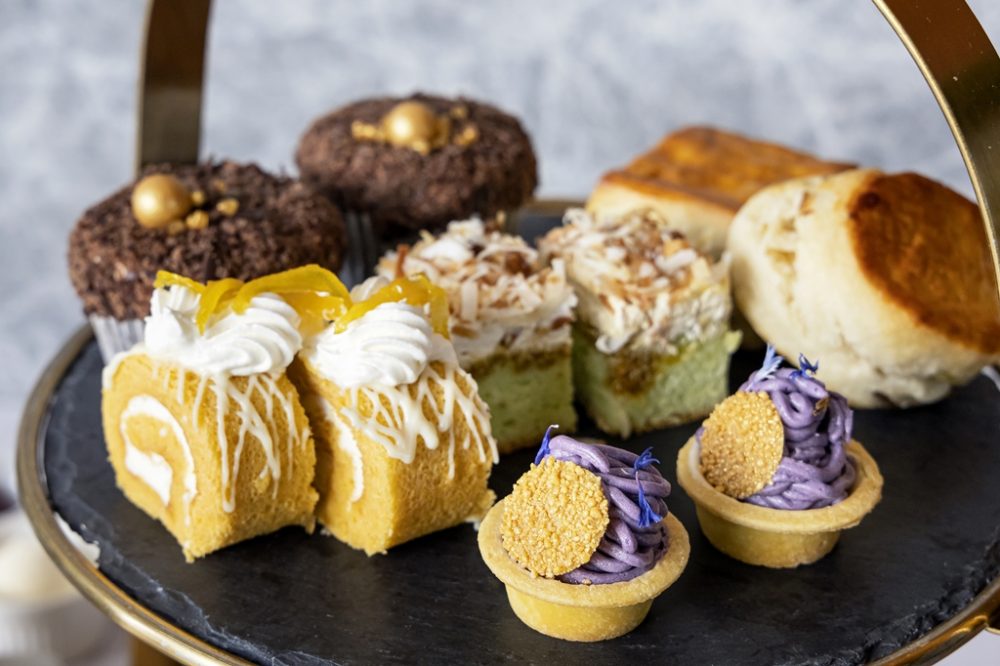 6. The Marmalade Pantry
The Marmalade Pantry celebrates National Day this year with its Nostalgia Afternoon Tea Set (S$78++ for two persons), a local-themed rendition of the homegrown bistro's popular afternoon tea spread. Some of the key items in the tea set includes its own rendition of the nation's local delights such as the Otah Mousse Toast, Crab Coleslaw Ciabatta and the Satay Chicken Brioche. The afternoon tea set is available from 1st August to 31th October 2022 for takeaway, delivery as well as dine-in at the Downtown outlet, 3pm to 6pm daily; and dine-in at the ION outlet, 2pm to 6pm from Monday to Thursday.

The Marmalade Pantry will also offer specialties that take cue from well-loved local flavours such as the Pandan Gula Melaka Cake (S$11++ per slice, S$88++ for 1.5kg whole cake) which is a recently introduced highlight, while the Milo Lover's Dream Cupcake (S$6++) is the new cupcake of the month for August till October 2022. The petite versions are also featured in a varying selection as part of the Nostalgia Afternoon Tea Set and Nostalgia Petite Afternoon Tea Set.

The Marmalade Pantry
2 Orchard Turn, #04-11A ION Orchard, Singapore 238801


7. The Lobby Lounge at Intercontinental Singapore
The Lobby Lounge at Intercontinental Singapore makes its mark on this year's festivities with its National Day Afternoon Tea (S$65++ per adult) – a medley of locally inspired delicacies specially curated by Executive Pastry Chef Desmond Lee in celebration of the nation's melting pot of culture.

Available exclusively for four days from 5th to 9th August, the tea soiree will highlight local sweets and savories including the Bandung Raspberry Lychee, a tangy creation with Raspberry and Lychee Marmalade topped with a Rose Bavarois Cream; a modern elevated take of a Peanut Toast. A classic Banana Cake taken up a notch with fragrant Caramelised Peanut with Praline; the Laksa Prawn Quiche and Kani Crab Cake that packs a punch of Umami with Miso Aioli and Scallions "Kani".

The National Day Afternoon Tea includes a Live Chendol Station, where unlimited servings of Chendol Ice Cream made with Coconut Espuma Nitrogen Ice Cream topped with Coconut Jelly, Gula Melaka Granite, Red Beans and Sweet Corn will be served in a whole Coconut husk. In commemoration of the nation's iconic drinks, guests will also be treated to unlimited servings of the Singapore Sling Sorbet, Coconut Gelato and Milo Gelato. These decadent afternoon tea treats are perfectly complemented with two servings of fine loose-leaf tea or coffee, along with unlimited uniquely crafted English scones with Chicken Bak-Kwa.

The Lobby Lounge
InterContinental Singapore, 80 Middle Rd, Singapore 188966