Celebrate the World of Whiskey at The DFS Whiskey Festival 2017
Content: Yiew Kai Jie
Following the success of last year's event, DFS will host a six-week Whiskey Festival at Singapore Changi Airport.
DFS Group, the world's leading luxury travel retailer, is bringing the world of whiskies to travelers this summer with its first-ever global Whiskey Festival. Inaugurated at DFS, Singapore Changi Airport in 2016, this year's Whiskey Festival will kick off in Singapore on May 27 and travel worldwide to eight DFS locations across Asia, the Middle East and North America.
Ms. Teo Chew Hoon, Changi Airport Group's Senior Vice President for Airside Concessions said, "Changi Airport continues to strive to deliver the most interesting and exciting shopping experience for our travelers. The return of the much-awaited Whiskey Festival will bring aspiring whiskey connoisseurs on a delightful and memorable journey of discovery, one that can be found only at Changi."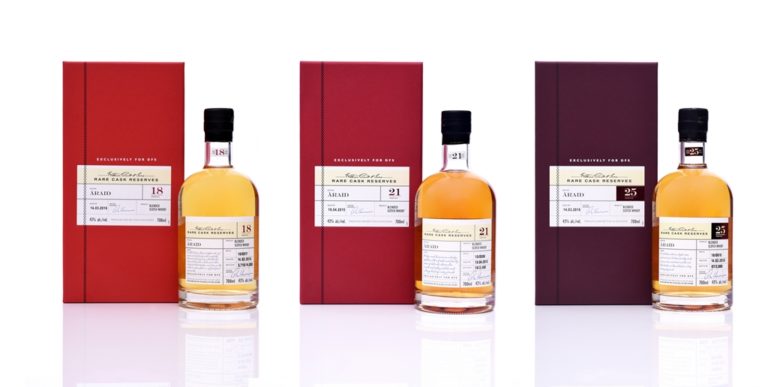 To help travelers discover their personal whiskey style, the Whiskey Festival introduces customers to the DFS Whiskey Flavor Profile tool, a simplified way to navigate the world of whiskey:
Floral and Delicate
Fruity and Elegant
Smokey and Intense
Rich and Rounded
These profiles help guests demystify the selection process and makes choosing their favorite whiskey a simple and interactive experience.
Over 300 whiskies and countless DFS exclusives will be categorized based on the individual flavor profiles, with up to 100 whiskies available for tasting in store, including rare, limited edition bottles exclusive to DFS.
Highlights of the Whiskey Festival include:
Suntory Chita Single Grain
Johnnie Walker Blender's Batch 2: Bourbon Cask & Rye Finish
Royal Salute Polo Collection
Bowmore 10 Years Old
Woodford Reserve Personal Selection.
The Whiskey Festival at DFS, Singapore Changi Airport will take place over six weekends from May 27 until July 1. On each of these weekends, The Whiskey House at DFS' Terminal 2 Duplex and Long Bar by Raffles at DFS' Terminal 3 Duplex will host different brands and their ambassadors. Guests will be invited to enjoy complimentary whiskey tastings, take part in food pairings and gain unique insights from the knowledgeable ambassadors on hand.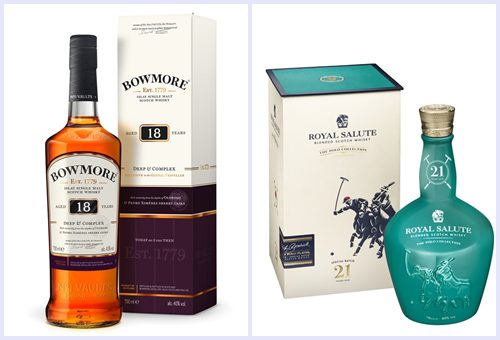 Acclaimed whiskey writer and critic Charles MacLean is the official ambassador for the Whiskey Festival at DFS, Singapore Changi Airport. Charles has been researching and writing books about whiskey for over 35 years and was named by The Times (UK) as Scotland's leading whiskey expert. His extensive knowledge and passion for whiskey drives him to present numerous masterclasses around the world, as well as act as a consultant for leading companies and brands.
"At DFS we constantly strive to provide travelers with creative and engaging in-store experiences that are truly unique," said Wilcy Wong, DFS Group Managing Director, Singapore and Indonesia. "We are excited to partner with some of the world's best brands at this year's Festival and look forward to offering visitors the opportunity to expand their whiskey knowledge, taste world's best whiskies and learn from leading brand ambassadors."
Since opening in July 2016, The Whiskey House has been a popular destination for travelers, particularly whiskey aficionados. Developed in partnership with William Grant & Sons, The Whiskey House is an intuitive and experiential shopping encounter where guests can enjoy complimentary tastings of over 120 different whiskies from across the globe.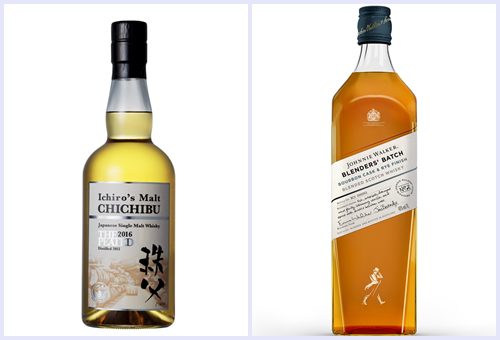 Learn more about whiskey's at these tastings and masterclasses:
June 2- June 3, 2017: Royal Salute Polo Collection featuring Murray Lang,
Royal Salute Brand Ambassador at DFS T2 Duplex , DFS T3 Duplex from 5.00pm –8.00pm
June 9 – June 10, 2017:Johnnie Walker and Singleton featuring Kim Tan,
Johnnie Walker Brand Advocate at DFS T2 Duplex, DFS T3 Duplex from 5.00pm – 8.00pm
June 16- June 17, 2017: The Balvenie featuring Neil Strachan, The Balvenie Brand Ambassador at DFS T2 Duplex DFS T3 Duplex from 5.00pm –8.00pm
June 18- June 19, 2017: John Dewars & Sons featuring Euan Douglas Auld, Brand Ambassador for John Dewars & Sons at  DFS T2 Duplex DFS T3 Duplex from  5.00pm – 8.00pm
June 23- June 24, 2017: The Macallan, Glenrothes and Highland Park feat. Randall Tan, The Macallan Brand Advocate at  DFS T2 Duplex, DFS T3 Duplex from 5.00pm – 8.00pm
June 30- July 1, 2017: Chivas Mizunara featuring Paul Nealon, Chivas, Mizunara's Brand Ambassador at DFS T2 Duplex, DFS T3 Duplex from 5.00pm – 8.00pm
Discover the Whiskey Festival this Summer at a DFS Location near you:
May 27 – July 1, 2017: DFS, Singapore Changi Airport
June 1 – 30 2017: DFS, Hong Kong International Airport; DFS, Los Angeles International Airport; DFS, San Francisco International Airport; DFS, John F Kennedy International Airport; T Galleria by DFS, Angkor
July 1 – 31, 2017: DFS, Hawaii Honolulu International Airport
August 1 – 31, 2017: DFS, Abu Dhabi International Airport
Travellers will receive a free coaster set with every S$150 purchase of whiskey products and a Glencairn whiskey glass when spending over S$250. Customers can also shop wines & spirits products online at www.ishopchangi.com/TWF (English site) or zh.ishopchangi.com/TWF (Chinese site) to enjoy 10% using promo code HAPPY10 from 29 May until 31 August 2017.