China's largest coffee chain luckin coffee is now in Singapore, with two outlets at Ngee Ann City and Marina Square
CONTENT: Medina Razali

Coffee enthusiasts rejoice as cult Chinese coffee chain luckin coffee has officially launched its first two outlets in Singapore. Located at Marina Square and Ngee Ann City, the outlets in Singapore will serve up its signature drinks including the highly raved Coconut Latte, which has sold over 300 million cups to date.

This marks the brand's first-ever overseas venture following its success in China with over 8,000 outlets in the country. The coffee chain brings to Singapore a variety of menu items ranging from iced coffees to specialty roasts and iced blended Exfreezo drinks. Luckin coffee stands out amongst the crowded coffee industry with its unique offerings of specialty, award-winning coffee roasts.

Customers can also enjoy a seamless, digitalised ordering experience. Just like their outlets in China, all luckin coffee outlets in Singapore are fully cashierless. Customers can place their orders and make payment via the mobile app, and collect their orders at the store outlet.

Award-winning coffee beans
The coffees served up at luckin coffee are far from ordinary. Their Arabica coffee beans are sustainably sourced and have clinched multiple awards in various international competitions. The team that produces luckin coffee's coffee blends are past winners of the World Barista Championships, so you can expect quality roasts that will satisfy both coffee connoisseurs and the average consumer.

Not sure of what to order from the menu? Here are our picks of the must-try drinks.

Coconut Latte
Coconut lovers should not miss out on the infamous coconut latte, its bestselling drink with over 300 million cups sold in China. Made with cold-pressed raw coconut milk, the rich and creamy coconut milk pleasantly balances out the flavours of the espresso, making this a suitable drink for those who prefer milder coffees. It is a delicious plant-based option for vegans or those who prefer lactose-free milk.

Besides the Coconut Latte, the coconut series also features other interesting coconut-based coffee drinks including the Coconut Velvet latte and Coconut Mocha.

Specialty coffee roasts
A key highlight of luckin coffee is its specialty single origin espresso, which is available in two roasts — Hambella and Yirgacheffe.

These award-winning specialty coffee roasts are available in all coffee variations such as americano, latte, flat white, dirty or coconut dirty.
Hambella Americano
The Hambella single origin espresso is made from the award-winning Hambella 5.0 green beans, harvested from Ethiopia. Savour the clean flavour profile of the coffee blend that evokes aromatic floral notes, fruity bergamot and peach as well as chocolate.

We recommend ordering the Hambella Americano to best enjoy the flavours of the exquisite roast. We taste tested the drink and enjoyed how the Hambella Americano was aromatic and smooth. The espresso is not too acidic or bitter, making this a subtle and pleasant drink that anyone can enjoy.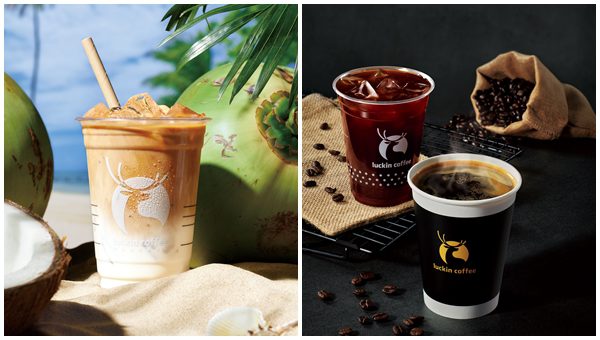 Yirgacheffe single origin espresso
The second award-winning coffee roast is the Yirgacheffe single origin espresso. It clinched the Platinum Medal in the IIAC International Coffee Tasting competition. This roast features delicate, floral notes with hints of peach and wild berry.

luckin Exfreezo
Those who are looking for a caffeine-free alternative can try the luckin Exfreezo, the brand's own rendition of the Starbucks Frappuccino. The iced blended drink is available in different flavour variations, including Cappuccino Ezfreezo, Matcha Exfreezo and Chocolate Exfreezo.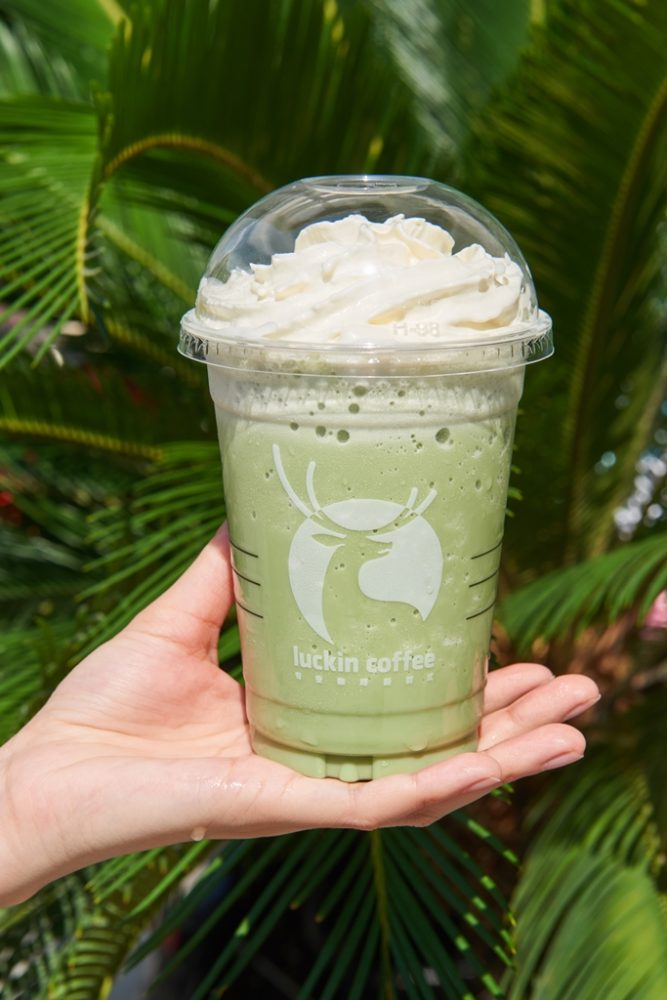 Creamy Dreamy Latte
Try the signature Creamy Dreamy Latte — just like its name suggests, this drink is deliciously creamy and a great option for those who prefer milder coffees. The Creamy Dreamy Latte is made with thick cold-pressed milk, giving you that smooth, creamy mouthfeel.

The Marina Square outlet features an indoor dining space where consumers can choose to dine-in or takeaway their drink. Meanwhile, the outlet at Ngee Ann City is a takeaway counter with no dining seats available. Customers can look forward to the launch of three more outlets at Guoco Tower, Aperia Mall and Jewel Changi Airport, which are currently in the works and are slated to open throughout this year.

luckin coffee (Ngee Ann)
Ngee Ann City, 391 Orchard Road #01-K2, Civic Plaza, Singapore 238872
Operating Hours: 9am–9.30pm (last order 9.30pm)

luckin coffee (Marina Square)
Marina Square, 6 Raffles Blvd, #02-153, Singapore 039594
Operating Hours: 8am–10pm (last order 9.30pm)