Club 5 Reopens with New Cocktail Menu Inspired by Singapore's Cultural Heritage
CONTENT: Andrew Kho
IMAGE: Club 5, PARKROYAL on Beach Road

PARKROYAL on Beach Road, Singapore welcomes the rebirth of Club 5 after its brief hiatus to undergo a facelift which now looks stunningly luxurious and is sure the next hot destination for great cocktails and bites, the place is now reminiscent of The Great Gatsby.

Designed by Singapore-based designer Emma Maxwell, Club 5 features a classic and luxurious decorative art style from the 1920's from the brushed brass finished glass doors and semi-circular patterns throughout the bar. The wall is adorned in predominant Hampton's Blue which brings out an intimate, and a mix of classic and modern feel, and softened by a free flowing wall paper design.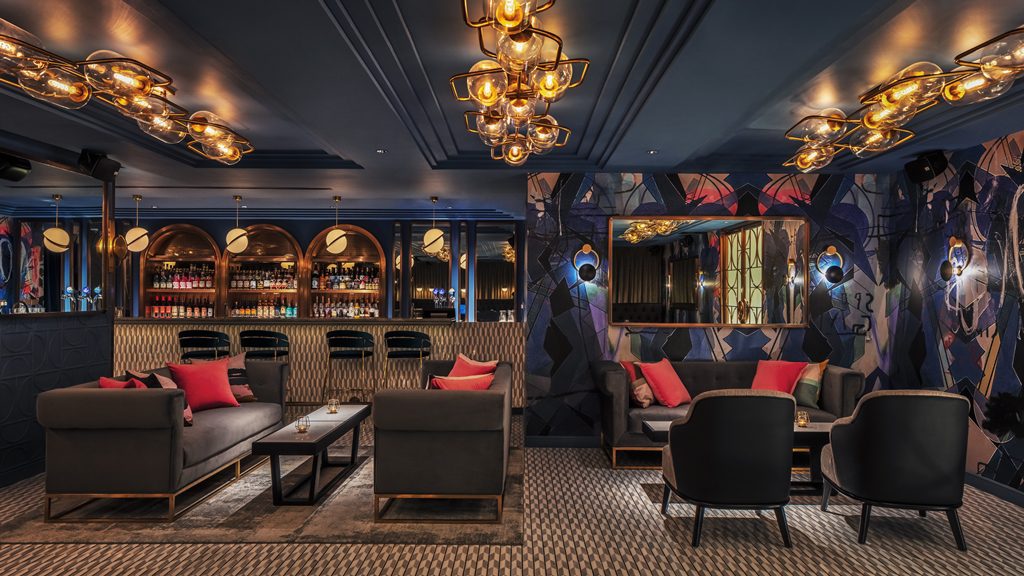 Head to the bar and be mesmerized by the sleek brass centrepiece which houses over 150 bottles of classics and exclusive creations, flanked by smoked mirrors and illuminated by pendant lights in the shape of halved spheres, the bar is also surrounded by vintage furniture and table lamps and the noticeable disco ball hanging above the dance floor (Club 5 is known to be a destination for ballroom dancing and the owner is also a fan thus decided to have this dance floor for the purpose of ballroom dancing), there is also a DJ booth to house guest DJ's to spin a playlist of retro favourites and contemporary hits, when once permitted.

As Club 5 is located in the Kampong Glam neighbourhood, Head Bartender Ong Jun Han introduces a thematically complex menu which highlights Singapore's Cultural Heritage of Beach Road, Arab Street and Bugis Street, Jun Han's cocktail menu is built around unique and fresh ingredients mostly made in-house including the Club 5 Spiced Rum. Interesting cocktails with plenty of story attached to each cocktails, each ingredient is the end result of months of preparation along with processes and techniques.


Club 5 promises a theatrical cocktails starting from 20 Houses Tonics, an aromatic gin with cardamom, fresh citrus and classic tonic. We loved this margarita with all the flavours of the popular local breakfast nasi lemak, Nasi Lema'rgarita is prepared with their housemade Coconut Tequila shaken together with Spicy Pandan Syrup (infused in-house with chilli padi!), lime juice, dry curaçao and cucumber, and served with peanuts and anchovies. This drink is highly remarkable and highly recommended to try! The night doesn't end without trying the Boogie Street, this complex gin sour prepared with london dry gin, mezcal, citrus, apricot brandy, agave and violette, resulting in both a fruity and smoky notes.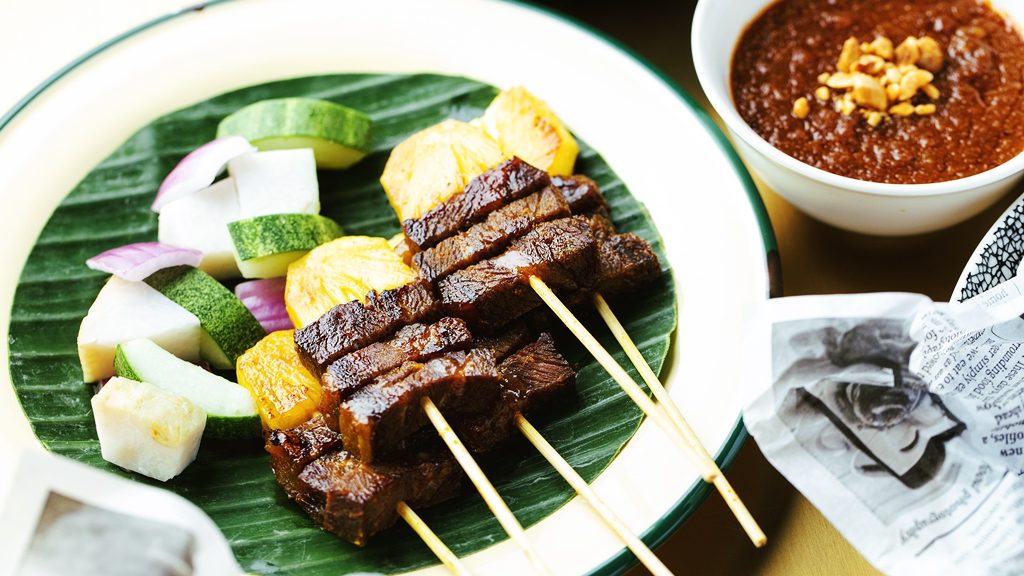 This place is also particularly great if you're coming for some food aside from the drinks as they have a nostalgia-tinged bites curated by Executive Chef Vincent Aw who took his inspiration from the rich flavours and spices of the Southeast Asian region. Some of the notable highlights include the Crispy Lamb Ribs with Mint Sauce, deep-fried lamb ribs braised with local spices, served with Chef's homemade Thai green mint sauce, Homemade Wagyu Satay with Hazelnut Dip, marinated Wagyu beef steak with turmeric and local spices grilled on skewer, this homemade satay is served with mildly spicy hazelnut dip and the Deep-Fried Soft Shell Crabs served with Singapore Chilli Crab Sauce and roasted garlic.

With a great handcrafted cocktails selection and delectable bites, Club 5 is a great place to settle in after a long day of hustle.

Club 5
7500 Beach Road, Singapore 199591
Tel: +65 6505 5699
Website