Create Your Own Artisanal Tea Blends at Renku Lounge at Marina Bay Sands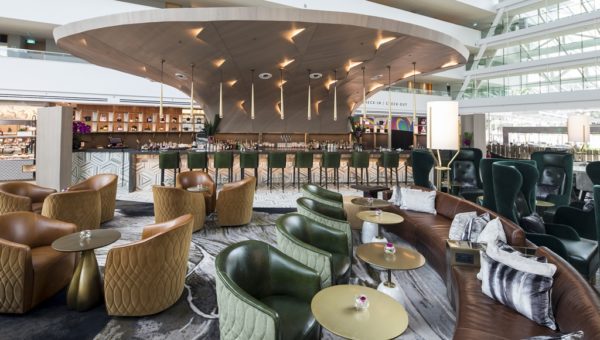 Renku Lounge, Marina Bay Sands newest addition to the integrated resort's award-winning restaurants offers a first of its kind afternoon high-tea experience. 
CONTENT: Andrew Kho
IMAGES: Marina Bay Sands
The 100 seat bar and lounge invites guests to sit back, relax and enjoy their afternoon amidst the lounge's beautiful interiors and let Renku's tea masters to provide personalized tableside service who will recommend you their available tea blends.
Discerning Tea connoisseurs can opt to customize their own tea by pairing their preferred tea base with fresh herbs such as kaffir lime, rosemary and flowers such as the butterfly blue pea flower from the resort's own herb garden. Renku also offers two blends that is exclusive to the resort, Marina Pearls which has a subtle jasmine aroma and the Durian Lapis, which has a blend of black tea with durian. These two blends are not to be missed.
Pair the wonderful fragrant tea selections with unlimited servings of savoury bites and sweet treats from the three course afternoon tea menu placed on a gueridon trolley that will go around the venue throughout the high tea session.
Choose from a variety of selection of sumptuous sandwiches such as the Pran Avocado with Tobiko Aioloi and Tomato & Burrata with Macadamia Pesto, to their freshly baked warm and buttery scones. For those who brought kids along, kids at heart or simply have a sweet tooth, give in to your temptations with the luscious cakes available such as, the Dark Chocolate Majestic Cake and Yuzu Cream Cheese Mille Feuille.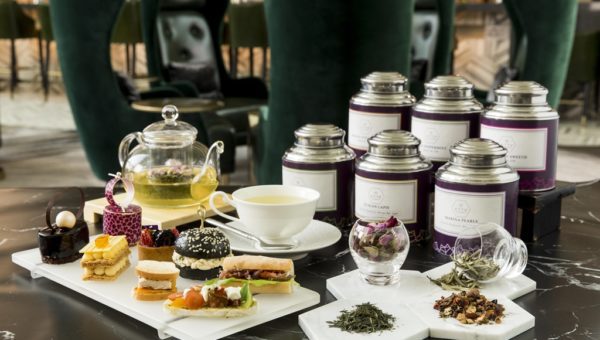 Considering the numerous high-tea offerings available in Singapore, you might be thinking why you must choose Renku amongst other more popular venues, we should say that apart from the wonderful unique tea selections available and the tea customization option, the place also has wonderful elements of nature as part of the interior that will calm your body while you sip through your coffee. If you are not an Afternoon Tea person, we assure you that you will get hooked on to it when you visit Renku Lounge.
Renku's Afternoon High Tea is available daily at 2 p.m. and 4 p.m and priced at S$48++ per pax on weekdays and S$53++ per pax on weekends.
Renku Lounge is located at Marina Bay Sands, Hotel Lobby, Tower 1, 10 Bayfront Ave, Singapore 018956
For reservations, please email Renku.Lounge@marinabaysands.com or call +65 6688 5535.
For more information, please visit www.marinabaysands.com/renku