Dishoom Singapore Launches Classic Indian Fare Made with Premium Ingredients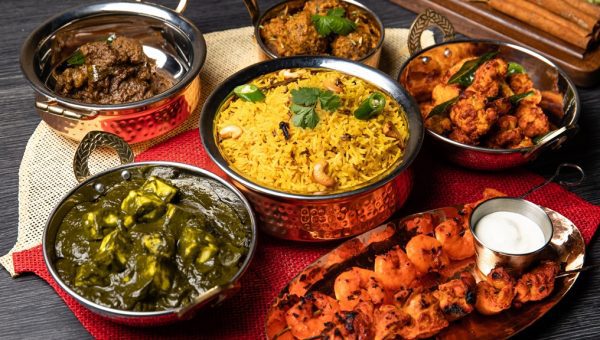 CONTENT: Adriel Yong

Dining at home is difficult because not all dishes are able to withstand the long journey from delivery or being packed in takeaway containers. Indian food however, tends to have negligible difference in taste and quality after a long ride to your home, making it especially suitable for dining at home.

On that note, we would like to recommend the newly launched Dishoom which serves up soulful renditions of classic Indian dishes in a delivery only concept. Dishoom prides itself on using premium ingredients such as Australian Lamb, USDA certified Angus Beef, Spanish Octopus, French Poulet as well as Alphonso Mangoes to execute the visually appealing and mouth-watering menu.


For starters, we would recommend you try their Palek Paneer (S$18.00), a classic Indian dish made with Indian cottage cheese and pureed spinach. We loved how we could still taste the cheese amidst the well-seasoned puree that was slightly too velvety. They also serve an incredibly punchy Charcoal Grilled Aloo Gobi (S$15.00) that is finished off in the INKA Oven, giving it a smoky flavour with each bite. This was a dish that disappeared faster than it took to make.


Moving on to the heavyweights, the Mughlai Shahi Korma Lamb (S$26.00) was the star dish for the meal with the rich flavors of the Australian Lamb and roasted cashews that gave it a slightly nutty taste. For a dish with a stronger spice profile, you can try the Kerala Beef Curry (S$25.00) made with USDA Certified Black Angus that gives it a distinctive tenderness.


If you are looking for a slightly different take on a familiar dish, try the Goan Fish Curry (S$18.00) that is made with locally sourced Kühlbarra Barramundi. The curries are packed with lots of flavour and is best enjoyed with rice such as their fragrant Kashmiri Pilaf (S$12.00) which serves 2-3 pax and is made from Anarkali 2 year aged super long premium Basmati Rice and cooked with Saffron Milk and various dried fruits.


Instead of having a drink and a dessert, Dishoom merges both with its Mango Lassi Frozen Yoghurt (S$22.00) that is made with luxurious and vibrant Alphonso mangoes from western Indian that is then whipped in a Pacojet. The end result is a refreshing burst of flavours that is perfect for a spicy meal on a hot day in humid Singapore. Do note that this dessert comes in a pint of approximately 473ml.

While Dishoom Singapore might not be a franchise of the well-known Dishoom found in London, it nonetheless serves up delicious Indian fare that warms the soul and stomach during this time of reduced dining options.

Dishoom does not accept takeaways and is available for islandwide delivery with a minimum spend of S$50. To order you can go to dishoom.oddle.me/

For updates on their menu and upcoming promotions you can find them on Instagram (@dishoom.sg)