Enjoy A Taste of Japan at the First Ever Hello Kitty Shabu Shabu Restaurant in Orchard Central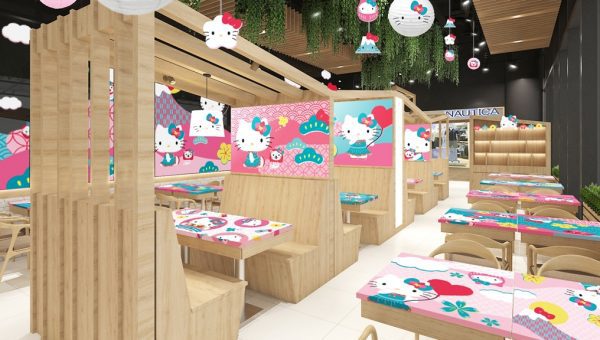 CONTENT: Michelle Ng

Kumoya has taken a trip to Japan with their latest concept – Hello Kitty Shabu Shabu Restaurant. The café decor screams kawaii with the bright shades of turquoise and pink and huge huggable plushies dotting the seats.

As the name states, the highlight is none other than the shabu shabu hotpot set. There is a standard individual set which comes with a personal portion of soup, meat, rice or noodles and a side of vegetables. If you're dining with your friends, you can also order additional side dishes as ala carte. And there's no need to worry about having to cater to everyone as each set comes in your own individual pot!

There are 10 different soup bases to pick from, with a Beauty In The Pot inspired Chicken Beauty Collagen, Healthy Chicken, Nourishing Herbal Chicken, and Mashita Kimchi, Sawadee Tom Yum and a Very Vegetarian option. The collagen soup requires an additional top up of $6, but the healthy collagen tastes healthy and is good for your skin. The spicier options include a Sawadee Tom Yum, that pairs well with the beetroot noodles as it soaks in the spicy flavours. We almost couldn't pick between the noodles and the rice, as the fluffy rice comes shaped in an adorable Hello Kitty shape.


The Premium Beef Short Rub Boneless Set comes with 6 pieces of marbled beef, that tastes absolutely heavenly when dipped in the Tom Yum broth. There is also a dipping sauce, where you can pick from their Signature Thai Basil Sauce, Signature Sesame Sauce, Signature mix of Coriander, Fried Garlic, Oyster Sauce and Garlic Oil, or just mix your own if you're a hotpot expert. The seafood was not exactly the freshest, but the salmon didn't have the "fishy" taste and soaked up the broth. Dipped into a crunchy mix of sesame sauce and fried garlic, the salmon made for a rich mouthful.

As Kumoya is a no pork restaurant, the meat options only include beef and seafood, with a vegetarian option that includes mock luncheon meat and fish stripes. There's also options to add on sides like a Hello Kitty-shaped donut fishcake, chewy QQ Mochi Rice Cakes shaped like the signature Hello Kitty bowls, and Tobiko and Fish Stuffing Lucky Fortune Bags which are bursting full of umami. The Housemade Seafood Paste is also a must-order, as are other hotpot must haves like Crispy Beancurd Roll, Chinese White Cabbage, Beef Balls, and Instant Noodles.

Appetisers add a bit of cooked food variety to your meal. The all-time favourites of Karaage Chicken With Shoyu Glaze and Hand-Cut Nacho Cheese Fries are still on the menu, alongside new starters like a spicy Thai Style Pandan Chicken and Thai Fish Cake.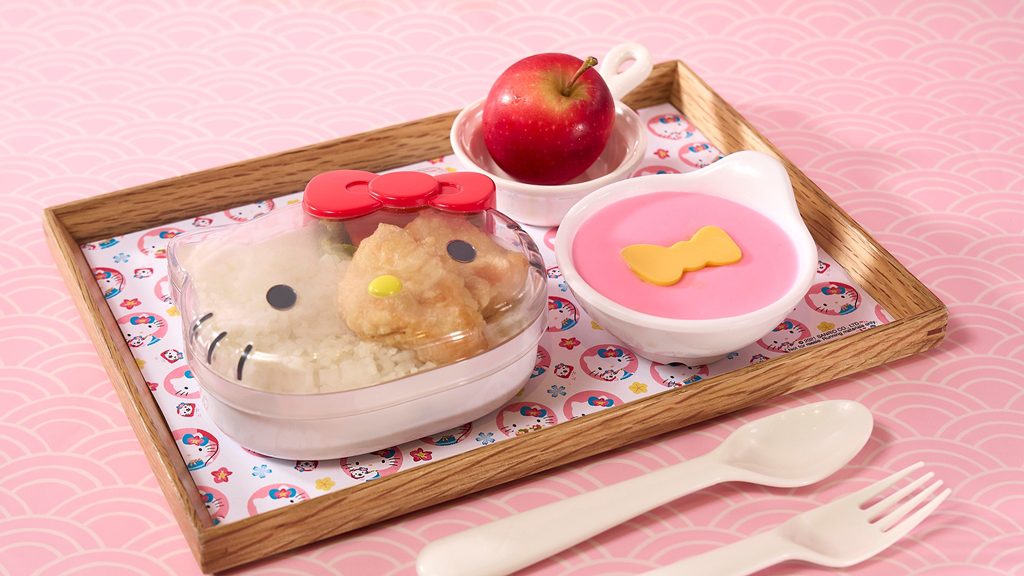 For kids, a bento meal that comes with tempura salmon or karaage chicken on a bed of rice is available. Unfortunately, the Hello Kitty bento box is only for dining in, and you need to stop by the merch corner if you want to bring it home.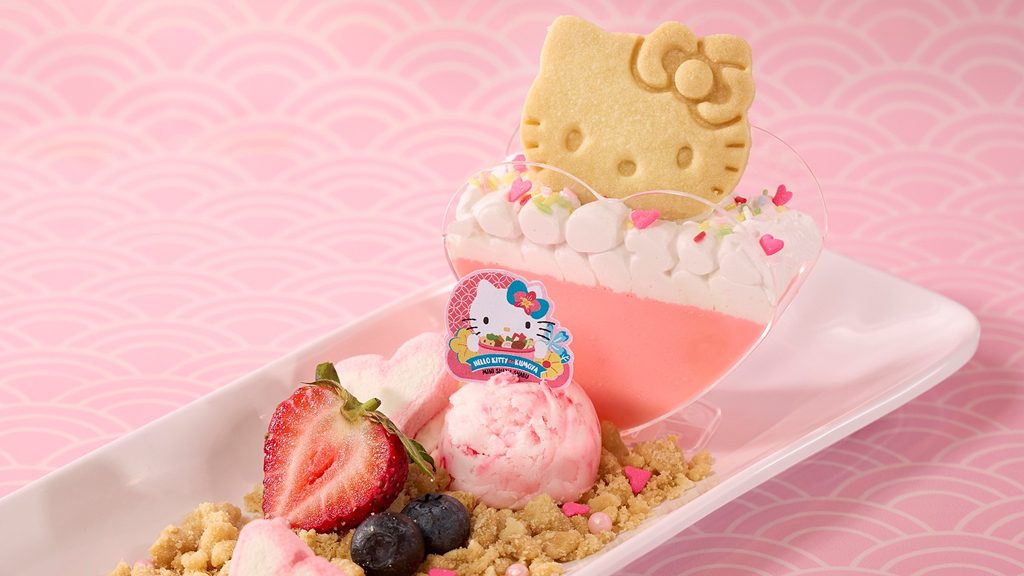 If you still have space after your hotpot meal, the desserts are a delightful way to end your meal. Either top up S$8.90 for a mini-version of the set, or go for a Hello Kitty Apple Mouse Cake or Strawberry Swiss Roll. Hotpot can be quite heavy, so refresh yourself with a sweet Mango Yuzu Frappe or Iced Honey Momo Tea that comes with burst-in-your-mouth mango pearls.

And of course there's the merchandise section right next to the exit to stock up on your stash of Hello Kitty goodies. There's adorable face masks with matching mask chains (cos COVID), bucket hats, bags, stationary items to deck up your work station, and of course plushies.

The Hello Kitty Shabu Shabu restaurant is open for a limited time only at Kumoya @ Orchard Central. There is a minimum spending of $25 per diner, with dining times limited to 90 minutes during perak hours. The Kumoya outlet at Bugis is currently hosting cheeky Shin Chan and friends.

Kumoya/ Hello Kitty Shabu Shabu Restaurant
181 Orchard Road, Singapore 238896, #04-09
Open daily from 11am to 9.30pm.