Enjoy Authentic Traditional Indonesian Flavours at Tok Tok Indonesian Restaurant
CONTENT: Andrew Kho
IMAGE: Luxe Multimedia / Tok Tok Indonesian Restaurant

As Blue Waves Food Empire opens its newest concept Tok Tok Indonesian Restaurant in Joo Chiat, the restaurant is introducing authentic Indonesian favourites featuring dishes created from original family recipes passed down by generations.

Located along Joo Chiat just next to Little Farms, (find the "kentongan" logo, a traditional Indonesian tool of communication that resounds in an iconic tok tok familiar to many Indonesians) step inside Tok Tok Indonesian Restaurant which warmly welcomes you with their simple and no-fuss interior of green, yellow and neutrals walls, Terazzo tables and concrete floors which reminds me of the casual Indonesian restaurants in Indonesia. The woven rattan chairs further reminds you of the Balinese furniture and crafts.

The new family dining concept Indonesian restaurant features a wide array of sumptuous well-loved Indonesian dishes, most of it we are familiar with.


Some of the must try include the Fritters Platter (S$14.80), comprising of tahu isi, fluffy fried tofu stuffed with mixed vegetables; bakwan jagung, crispy corn fritters; bala bala, crispy vegetables fritter and lumpia goreng, vegetables spring roll. The Ketoprak (S$12.80), a peanut salad rice cake, beansprouts, fried tofu and vermicelli noodles served with lashings of homemade peanut sauce infused with garlic.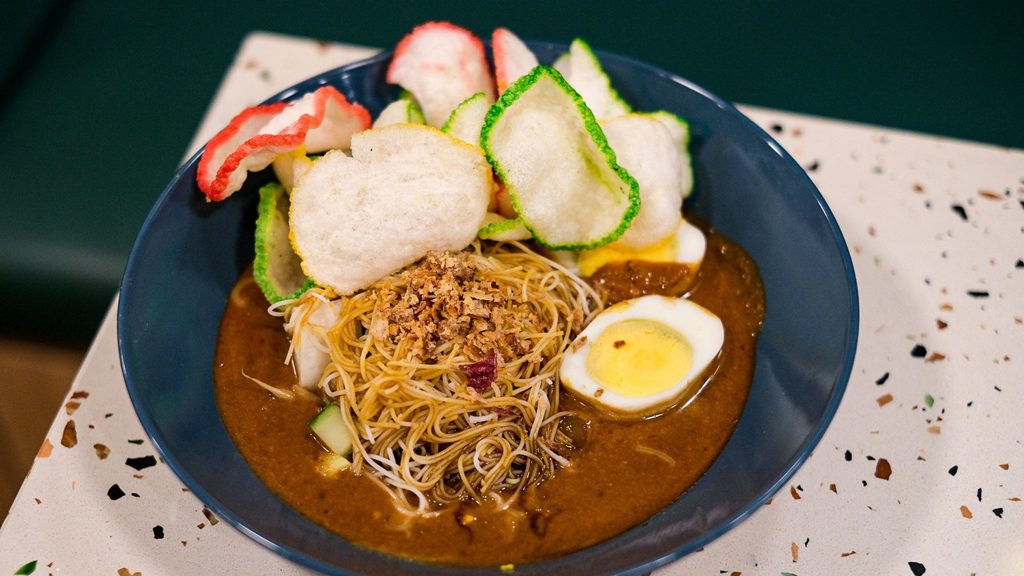 The Buntut Bakar Saus Kacang (S$16.80) is another favourite and must try, a modern iteration of the Sup Buntut. Instead of cooking in a soup, the Indonesian buntut is coated with kecap manis and grilled for the extra smokey char and caramelization.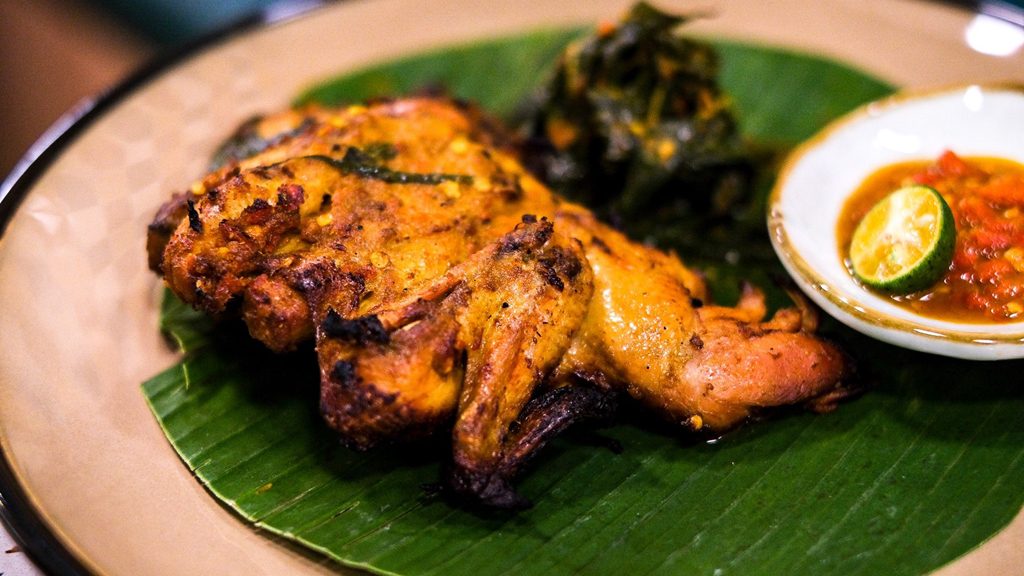 Look out for signatures including, The Balinese Ayam Bakar Betutu (S$29.80), the chicken is rubbed with a traditional genap paste comprising of 16 Balinese spices and then marinated for half an hour before being sous vide in cassava leaves and grilled after. The traditional recipe typically has it steamed it but at Tok Tok Indonesian Restaurant, they take it a step further with the grilling for additional flavour.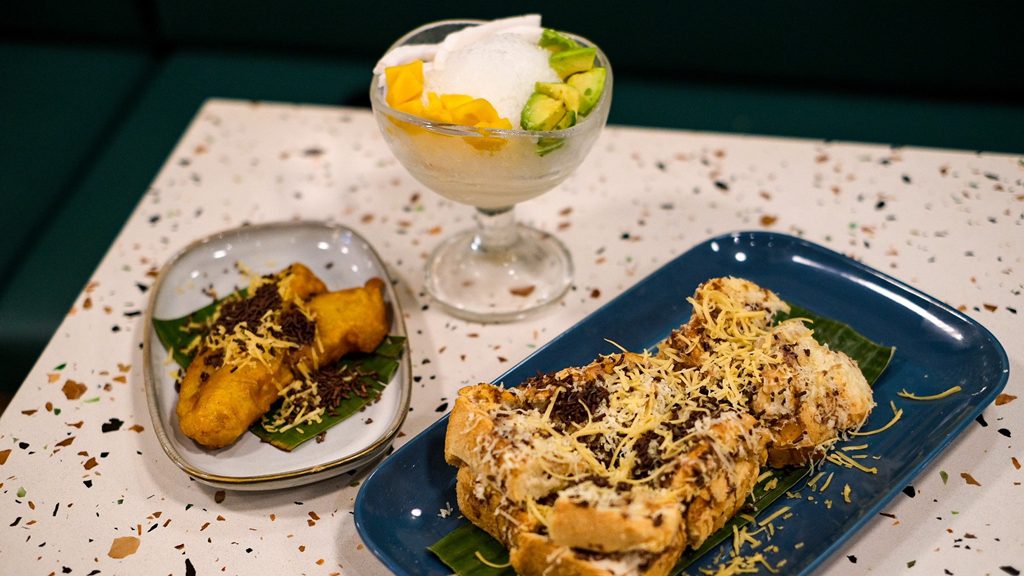 End your meal with their tantalizing desserts such as the Roti Bakar Coklat Keju (S$8.80), a traditional toast and chocolate condensed milk dessert topped with shaved cheese, Pisang Goreng Coklat Keju (S$5.80), a classic Jakarta special that sees chocolate condensed milk drizzled over fried banana fritters and topped with chocolate rice and shaved cheese and Es Teler (S$5.80), featuring coconut, avocado and jackfruit atop shaved ice with condensed milk.

And while we look forward to the day we can travel to Indonesia again to enjoy good food, we will need to continue to wait and hopefully leisure travel resume by end of this year. So for now, enjoy your favourite Indonesian cuisine at Tok Tok Indonesian Restaurant.


Tok Tok Indonesian Restaurant
467 Joo Chiat Rd Singapore 427678
Tel: +65 6908 3835
Website