Enjoy Guilt-free Snacking with The New ZENKO Superfoods' Water Lily Pops
Indulge in a world of superfood snacking with ZENKO Superfoods, a new Singaporean brand on a mission to uncover the best superfoods from around the world and to introduce a lifestyle of guilt-free superfood snacking to consumers who are looking for healthier snack options!

ZENKO natural superfood snacks are sustainably sourced and produced in its place of heritage. The first range of products that ZENKO Superfoods is launching is the delicious Water Lily Pops, made from the seeds of water lily flowers, found in the ponds located in the North-Eastern Indian state of Bihar, at the foothills of the Himalayas.

Water Lily Pops, also known as Makhana, have been around for over 2,000 years. Water lily seeds are harvested, sun-dried, roasted and at last, popped to produce a light, crunchy and highly-nutritional snack that tastes much better than popcorn. While it has been around for over thousands of years, this hidden gem remains relatively unknown to the rest of the world.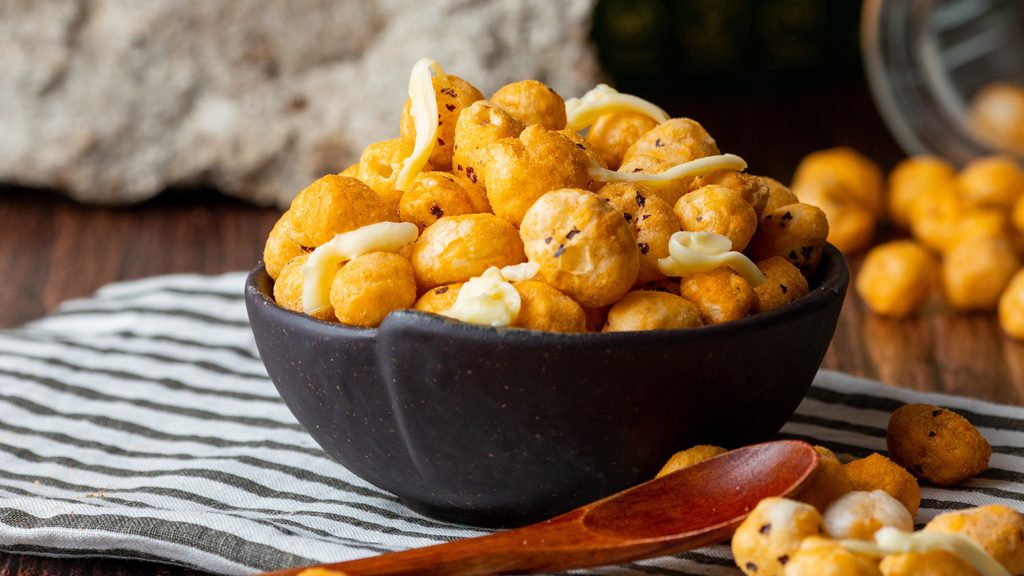 "At ZENKO Superfoods, we are all about exploring the world to find new, forgotten or hidden superfoods and turn them into delicious snacks that everyone can, and will, enjoy at any time of the day," shares Wouter Duyck, Co-Founder of ZENKO Superfoods. "With superfood snacking, we want to encourage our consumers to rethink their usual snack preferences and be deliberate in choosing our superfood snacks, which are not just delicious, but healthier as well. Don't just stick to the usual snacks that you know, be adventurous and explore the unique world of superfoods with us!"

Some health benefits of Zenko Superfoods Water Lily Pops include, Good for heart health and blood pressure, good source of protein and antioxidants, Gluten-free, organic, vegan, non-GMO, Rich in calcium, high in fibre and it is Halal-certified.

ZENKO Superfoods' Water Lily Pops is now available online, Redmart, as well as other e-commerce platforms for S$3.50 per pack in four natural and delicious flavours – Spicy, Cheddar Cheese, Himalayan Pink Salt and Original.

ZENKO Superfoods can also be found in over 150 stores across Singapore, such as FairPrice Fínest, Shell Select, Ryan's Grocery, Cedele, SF Juice Bar stores and more.