Enjoy Paradise Classic New Prawn Mainstays, Now Available for Takeaway or Delivery!
CONTENT: Yiew Kai Jie

Paradise Classic has introduced a new series of prawn broth signatures in its revamped menu that includes a range of its signature dishes that are priced affordably for the whole family to enjoy!

The restaurant has cooked up four new dishes while incorporating its own homemade prawn broth that takes six hours to cook to extract all the intense flavours of the fresh prawns and the restaurant's secret spice mix! The first new dish is the Braised Prawn Broth Hor Fun with Big Prawn (S$13.90). Along with prawns, pork slices and seasonal vegetables, the noodles are then slow cooked in the rich broth, which is then stir-fried to give it a heavy wok hei flavour and then finished with an egg that gives it a velvety smooth texture and enhances its intense flavour! For foodies who prefer a different textured noodle, they can opt for the Stewed Prawn Broth Bee Hoon with Big Prawn (S$13.90) that uses rice vermicelli served with seafood and with scrambled fried egg!


The Big Prawn Thick Vermicelli Soup (S$13.90), is great for those who want to boost their immunity or prefer a lighter dish. Prawns, vermicelli, pork slices and seasonal vegetables are cooked in the slurp-worthy prawn broth. For the Prawn-infused Ebiko Prawn Fried Rice (S$13.90), prawn broth is first used to cook the rice grains before being stir-fried with ebiko and prawns over a high heat to give it a wok-hei flavour. The aromatic rice is then finished off with an additional topping of ebiko for an extra crunch!


Paradise Classic's other revamped dishes include the hearty Double-boiled Drunken Kampong Chicken Soup (S$26.90), which is boiled with four types of herbs: Solomon seal root, codonopsis root, angelica root and goji berries for a light herbal taste that fortifies the immune system- all the more important during these troubling times!


The new and improved Crispy Sweet and Sour Pork (S$15.90) is a classic chinese dish! The meat is not cut into cubes, but into thick strips for a better mouth-feel on the palate. It is deep-fried, then tossed with pineapple and green and red peppers for diners who prefer a mild spicy kick with their pork!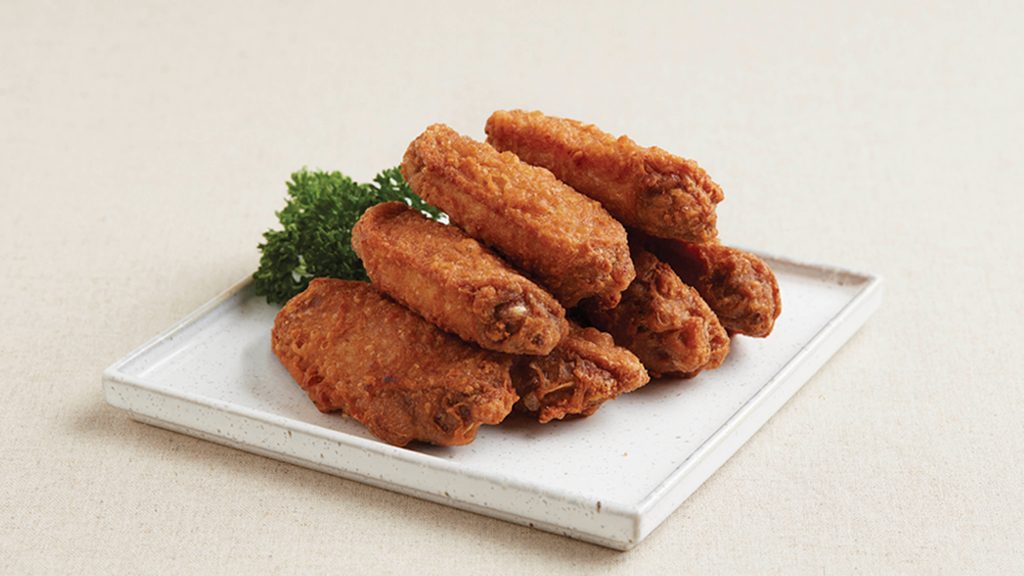 Crunchy with every bite and well seasoned, the Crisp-fried Shrimp Paste Chicken (S$15.90) is a must-order dish for all diners! Using special prawn paste imported from Malaysia, each piece of chicken is coated with a layer of it and homemade batter before being deep-fried until golden brown and crispy!


Paradise Classic's new menu will be available for takeaway only at its Marina Bay Link Mall outlet, with a special 25% off on all walk-in takeaway orders.

Delivery options are also available on Oddle, where delivery is free with a min S$100 spent and comes with a FREE Crisp-fried Homemade Teochew Style Prawn Roll!

Other delivery options are also available on Deliveroo, Foodpanda and GrabFood where there are 20% off promotions daily via delivery!