Exclusive Interview: Chef Armin Leitgeb on the Inaugural Austrian Gourmet Week and Koch Campus
CONTENT: Yiew Kai Jie
IMAGE: Andaz Singapore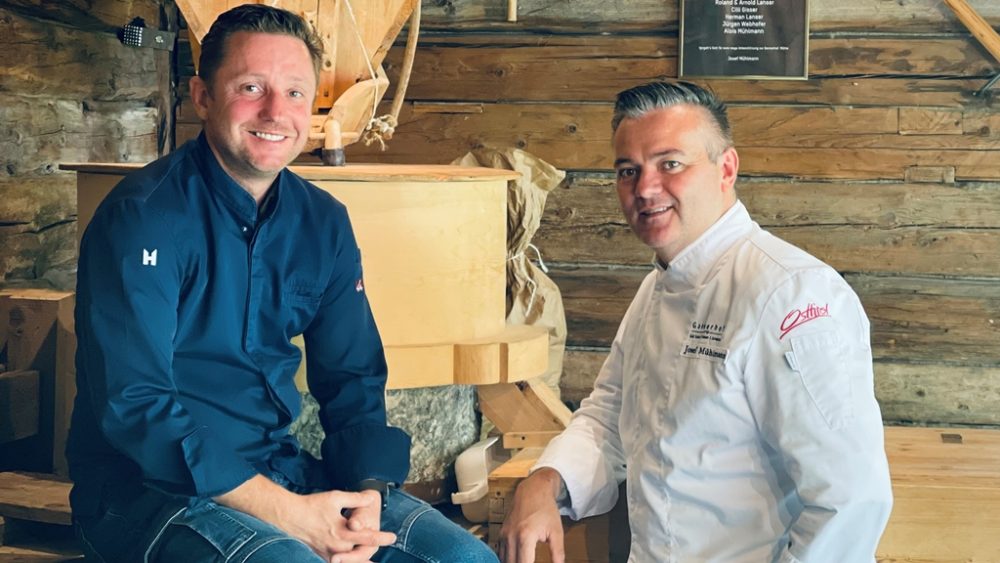 As part of Austria's ReFocus Austria initiative to aid economic recovery during and after the pandemic as well as to promote the country's culture and cuisine to other countries, the Austrian Embassy Singapore and Austrian National Tourist Office is jointly hosting the Inaugural Austrian Gourmet Week in Singapore at Andaz Singapore from 29 October till 2 November 2022.

Guests can look forward to an exclusive four-hands dinner experience by Austrian guest Chef Armin Leitgeb and 17-point Gault&Millau Chef Josef Mühlmann at Andaz Singapore's premium steakhouse 665°F.

In an exclusive interview with Luxe Society Asia, Chef Armin Leitgeb, who has worked in various Michelin-starred establishments shared details for the inaugural Austrian Gourmet Week and his insights on Austrian cuisine. He also shared the initiatives of Koch campus as well as the challenges he encountered during the pandemic.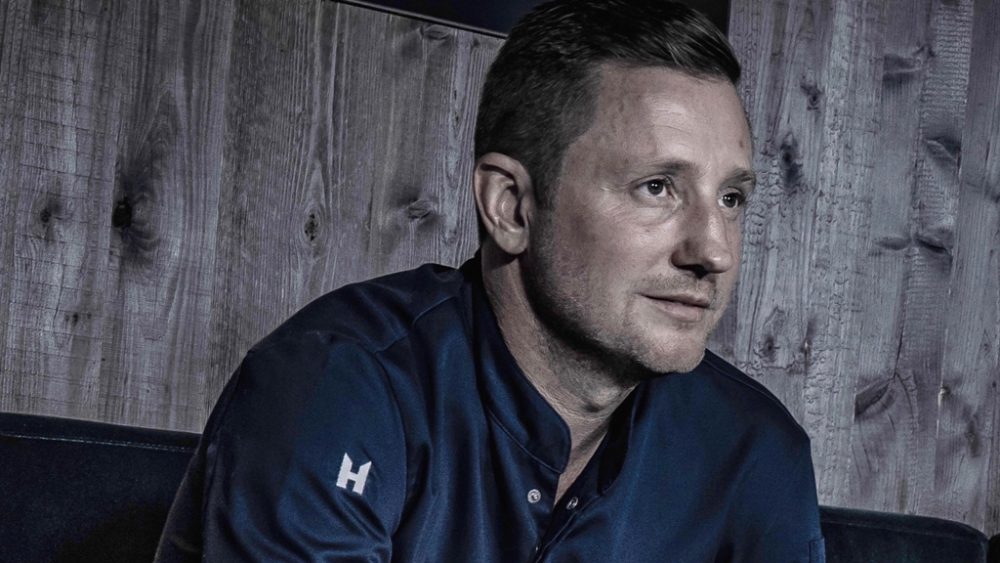 Luxe Society Asia: Could you tell us a little bit more about yourself?

Chef Armin Leitgeb: Wow, there's too much of me to talk about in such a short interview! Simply put, I am a family man who puts his family as his number one priority and who lives to make people happy!

Luxe Society Asia: What are some of the fondest memories that you have about Austria?

In terms of cooking, memories of my Grandma's dishes and flavours certainly come to mind! I know it might seem very stereotypical, but I can guarantee, in my case it is really like that. Her dishes were always homecooked using basic ingredients to create bold flavours! Apart from that, it's the beauty of the country, the people and its food. But I am reconnecting with my Austrian roots right now, as I am finally coming back from travelling around the world for the past few years.

Luxe Society Asia: As you know, the past two years hasn't been easy for F&B businesses, how have you adapted to the changes?

Unfortunately, I had to close one of my restaurants due to the pandemic. It was a hard decision to take, but it was ultimately the right one coming from an economic and financial viewpoint. Since then, I have organised myself a little differently and have since set up a few different operational concepts, enabling me to maintain my professional life as a culinary expert, achieve my dream and still be there for my family!

Luxe Society Asia: Can you tell us more about Koch Campus and their initiatives?

We currently have about 60 members, coming from different culinary backgrounds. Some of us are chefs, others are winemakers or high-quality agriculture producers. The goal is to showcase Austria's contemporary culinary excellence to a global audience, using our skills and experience to create dishes that will introduce our diverse regional food products in the best light possible.

Luxe Society Asia: What is the goal of this upcoming Austrian Gourmet Week and what should the public look forward to?

We wish to draw the attention of what Austria is all about as a gourmet destination. Unlike other EU countries, our produce tends to be niche and limited in quantity, so usually the quintessential Austrian specialty dishes can only be tasted in the respective regions where the products originate from.

For Austrian Gourmet Week, both Chef Josef and I want to introduce our regional specialties to gourmet-lovers in Singapore. For example, guests can taste our apricots from Wachau Valley, and pumpkin seed oil from Styria. Look out too for each of our signature dishes: My lightly smoked eel "tiede" with crispy pork croutons, mustard, horseradish, and Chef Josef's Tyrolean- style "Osttiroler Schlipfkrapfen", a stuffed rye ravioli full of mountain flavours. Our dishes can also be paired with curated wines from Austrian wineries such as Pittnauer and family- owned Tement. The former produces certified biodynamic and organic wines while the latter produces handcrafted wines attributed to its bio-organic vineyards.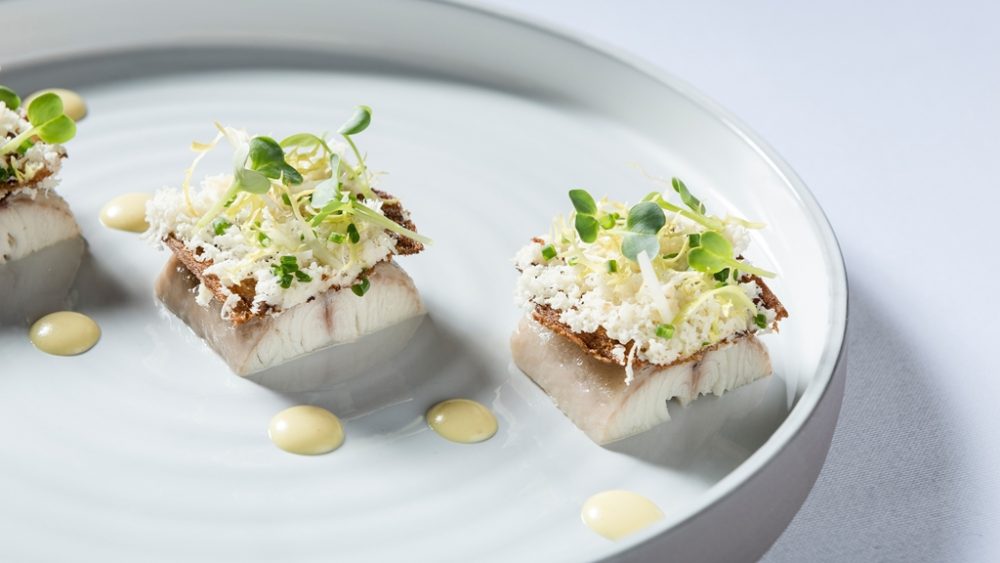 Luxe Society Asia: During your tenure as the head chef at Les Amis, have you learned more about tuning your dishes to fit the Singaporean palate?

I received feedback from our customers and more importantly, learnt about fine-tuning my cooking to fit the Asian palate thanks to the guidance of Mr. Desmond Lim, the owner and chairman of the Les Amis group. Tasty, soupy, crispy textures, bold flavours and the unmissable "wok hei" flavour were the key to unlocking the ultimate gourmet experience for my guests. I confess, it wasn't so easy to adapt my cooking style at the beginning, but upon looking back, my experience with Les Amis has made me much more successful as an international chef.

Luxe Society Asia: Are there any similarities between Singaporean and Austrian cuisine?

The preparation of stocks for different broths is something both Singapore and Austria have in common. Soupy dishes are popular in both countries, just that we use different ingredients!

Luxe Society Asia: What do you think of the possibility of Singaporean cuisine making it big in Austria and vice versa?

In Austria they love Asian cuisine but unfortunately, it's not reflective of the authentic taste that you can get here in Singapore. Vice versa, restaurants here in Singapore are not able to get authentic ingredients like our Wachau peaches, authentic Austrian agriculture produce or even dairy products that are native to the different regions. But I have to say, a hawker centre in Austria would definitely work well and I am sure it would be extremely popular because like in Singapore, Austrian cuisine is a melting pot of different cultures!

Luxe Society Asia: Do you see Austrian cuisine having a larger footprint in Singapore in the near future?

The number of restaurants in Singapore who cook authentic Austrian dishes is already growing. Wolfgang Ranner, Klaus Leopold, Stefan Zoisl, Lorenz Raich and the Brotzeit outlets are already introducing great Austrian culinary philosophy in their individual establishments!

Luxe Society Asia: How does it feel like working with Chef Josef Mühlmann?
Josef is a great colleague and I admire him a lot. He created such an amazing and impressive culinary institution in his hometown of Obertilliach in East Tyrol. He is certainly a leader in the Austrian culinary world, and a great advocate of Alpine cuisine.

Luxe Society Asia: Can you summarize your love for Austrian food in a word?

Home!

The Ode to Austria four hands dinner menu (S$160++ / pax ) is available from 29 October to 2 November 2022 at 665°F, Andaz Singapore with an wine pairing option (S$115++ / pax).

For reservations visit Andaz Singapore or call +65 6408 1288.