Fiamma Celebrates Spring with Flavours Inspired By Fresh Produce and Traditional Italian Dishes
CONTENT: Michelle Ng
IMAGE: Fiamma, Capella Singapore

Spring is an exciting time to be in the kitchen, with plenty of fresh produce and vegetables for heightened flavours. While we might not have the four seasons here in Singapore, we can still experience spring through Chef Mauro's seasonal dishes! At Fiamma, Chef Mauro whips up traditional homely Italian dishes and seasonal favourites like asparagus, artichokes, and fava beans that you will find in any home in Italy.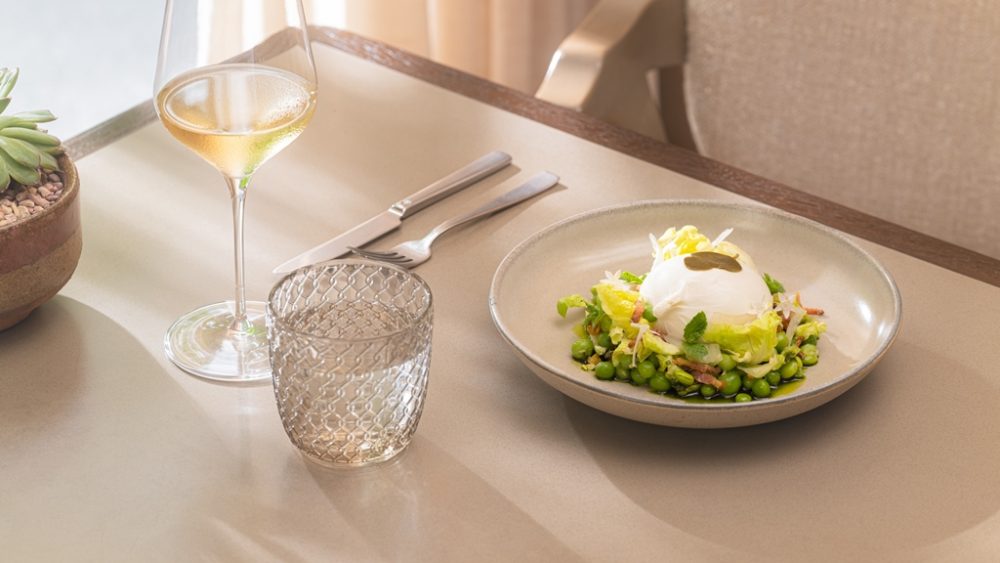 For starters – or antipasti as they say in Italy – the Burrata Primavera is an interesting earthy take of a burrata salad with fava-beans and pickled guanciale. The Insalata Di Mozzarella Di Bufala is much more satisfying, with mozzarella slices and freshly seared tuna in a basil sauce, with a Sardinian carasau bread for crunch, or share a plate of Carpaccio Di Ricciola – amberjack sashimi mixed with a fragrant basil-saffron vinaigrette that instantly whets your appetite.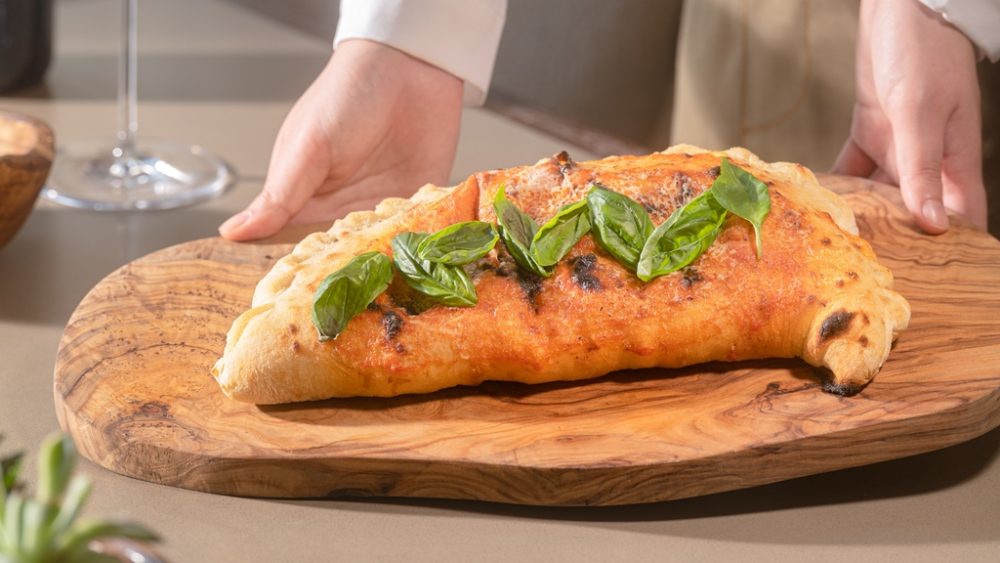 Chef Mauro moves on to the pasta and pizzas for Primi, with a Calzone Napoletano stuffed with eggplant, Neapolitan sausage, and Provolone del Monaco cheese and Agnolotti All'osso Buco, small pasta pockets stuffed with braised veal shank that packed a punch of flavour whilst still remaining tender to the bite. Pizza lovers will be delighted with the Costiera, a hand-kneaded pizza topped with prawns, mussels, and squid that is cooked over a wood-fire oven in the middle of the restaurant.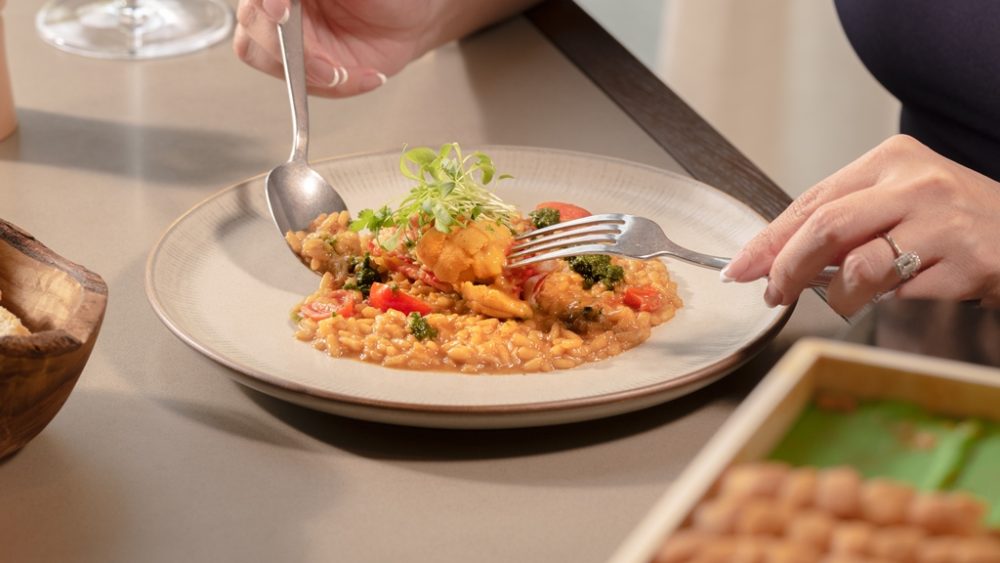 Another highlight to try during this season is the Risotto al Granchio e Ricci di Mare, a rich and indulgent risotto with a coriander pesto sauce mixed with citrusy notes and topped with fresh Alaskan snow crab and uni for an extra oomph of umami. The risotto can be very powerful in flavour, and is best shared so that you can leave space for Secondi!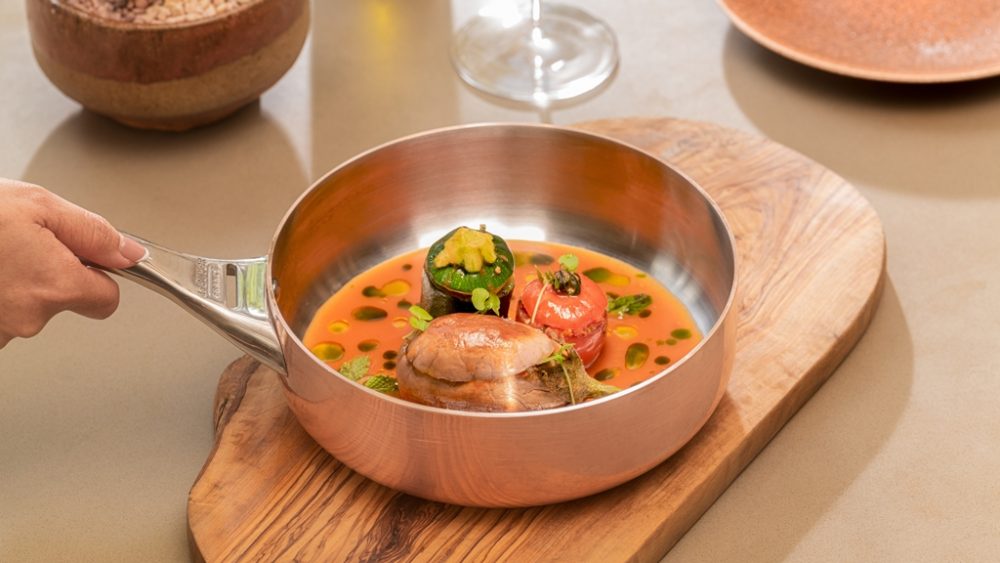 It is only fitting that Fiamma has a vegetable-only dish for spring, and the Trio Di Vegetali is a cute trio of stuffed vegetables that arrives sitting in a tomato sauce. The tomato, zucchini and eggplant is filled with taggiasca olives, fresh herbs, lemon and cheese and baked in an oven, resulting in a comforting tomato and vegetable stew. Try it to enjoy the medley of herbs and vegetables flavours, before mopping up the leftover sauce with Fiamma's signature homemade focaccia.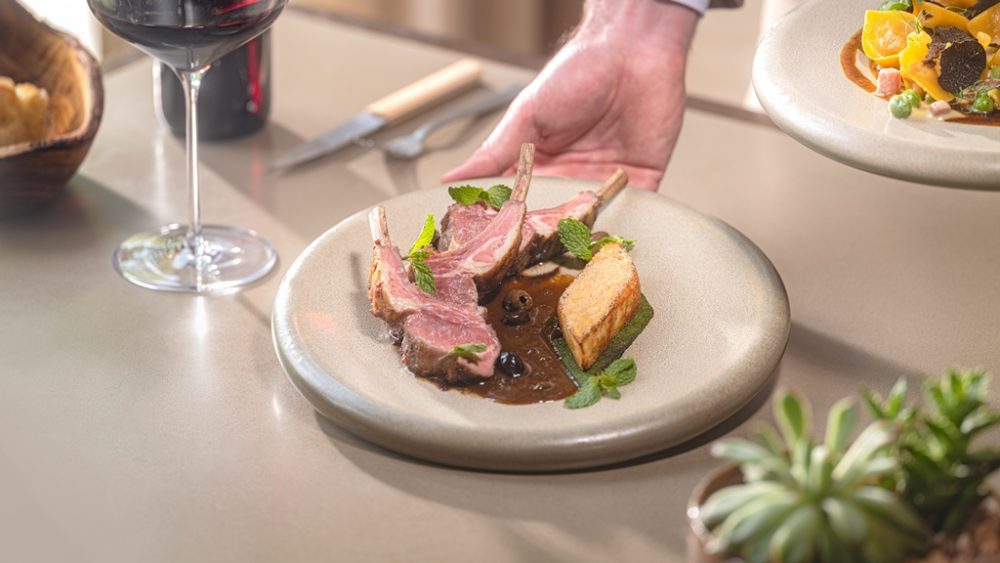 Other highlights for the Secondi include a Trancio di Rombo, a turbot steak in a citrus sauce and juicy grilled white asparagus that is a gastronomical journey of a sunny seaside lunch, and the Costoletta di Agnello ala Brace, with a rack of char-grilled lamb chops and gratinated polenta that


For dessert, we see a little local twist in the traditional dessert of Mangosteen Panna Cotta, a welcome fruity burst of flavour from mangosteen slices balanced with small black tea shortbread shaped into flowers much needed after a huge meal. We have to admit that nothing beats their classic Tiramisu, the freshly whipped Mascarpone cream was light and fluffy complementing the biscuit bottom layer soaked with just a bit of Amaretto and espresso. Not too sweet or strong, the table collectively agreed that the Tiramisu might just be the best we've ever tried.

For reservations, call +65 6591 5045 or email fiamma.singapore@capellahotels.com

Capella Singapore
1 The Knolls, Sentosa Island, Singapore 098297