Have A Bubbly Good Time with llaollao's New Fruity Boba Treats!
CONTENT: Seraphina Tang

Boba has always been popular with Singaporeans, and are normally paired with milk tea – but what about fruit boba with frozen yogurt? Spanish yogurt brand llaollao has recently launched the llaoBa and llaoFloat, a refreshing, fruit-themed collection of Japanese boba and fruit-infused floats with said boba toppings. No artificial flavourings or colouring are used– only natural essence from real fruits, so you'll be tasting all the goodness of fruits with every bite!

Specially sourced from Japan, llaollao's boba are infused with fruit flavour and have a mocha-like chewiness. Try them in the llaoBa, where swirls of llaollao's signature frozen yogurt is topped with your choice of fruit boba (Mango, Strawberry, Grape, Lychee), along with drizzles of sauce for extra fruitiness. With TikTok being all the rage now, 'llaoba' is also a playful take on the Chinese phrase '摇吧' (yao ba), meaning 'shake', where customers can film a TikTok of themselves enjoying the fruity treat.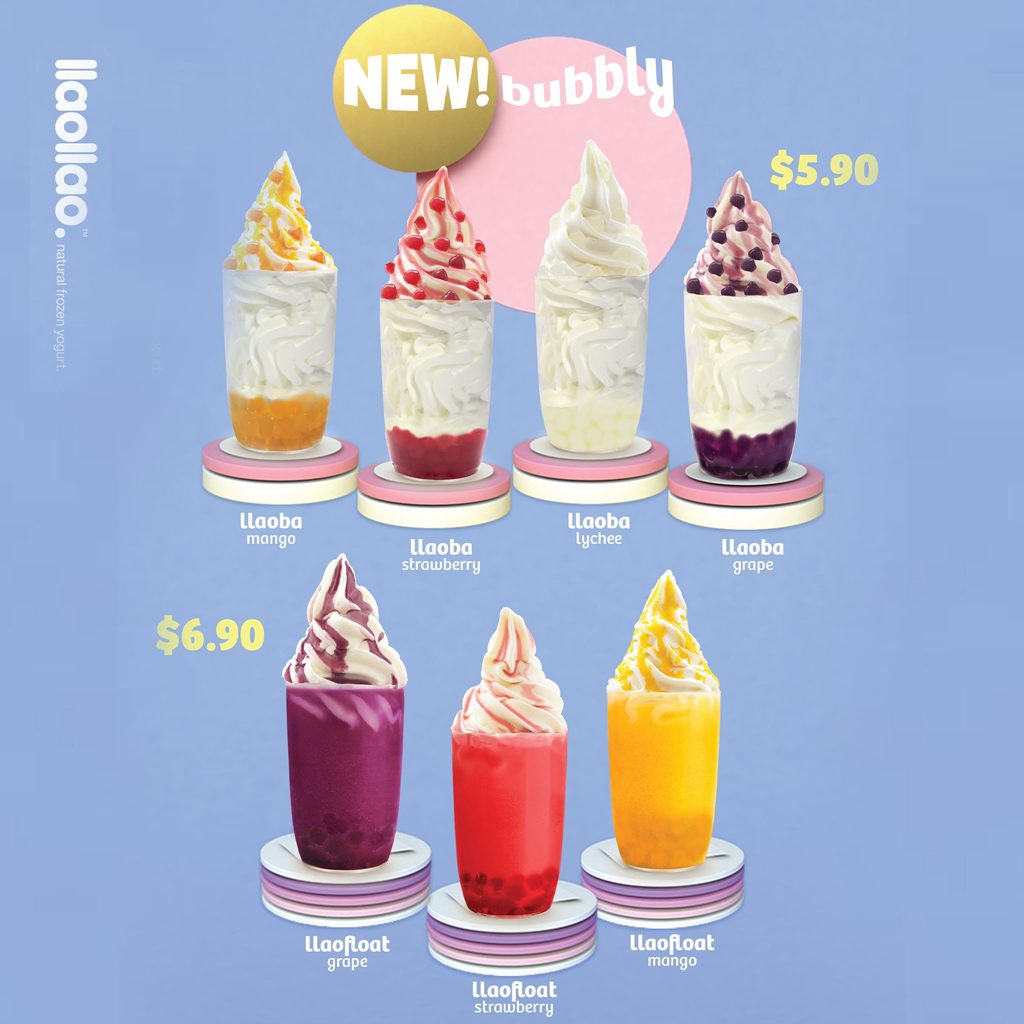 We especially liked the Mango llaoBa, with the chewy boba and delightfully tropical flavours reminding us of the traditional mango sago dessert. Another favourite was the Lychee llaoBa – while not as outstanding in terms of appearance as its counterparts, it more than made up for it with its QQ bite in the boba and delicate floral flavour that paired ever so well with the frozen yogurt.

For the llaoFloat, fruit boba and refreshing fruit slushies are topped with frozen yogurt swirls, in three flavours: Mango, Grape and Strawberry. Here, we enjoyed the Grape llaoFloat with its rich, fragrant taste of Kyoho grapes, as well as the cheerfully bright Mango llaoFloat with bursts of tropical sweetness.

The llaoBa and llaoFloat is now available across all llaollao outlets island-wide.