Here's where to eat in Singapore in October 2023
CONTENT: Michelle Ng/ Yiew Kai Jie

This month sees a few new faces in the cocktail scene, with a new bar chain from Taiwan and an exciting dessert bar that has alcoholic ice cream. And if you would like like to take a break from all the drinking, popular Patisserie has launched its all-day dining menu or check out the new steakhouse with top grade wagyu.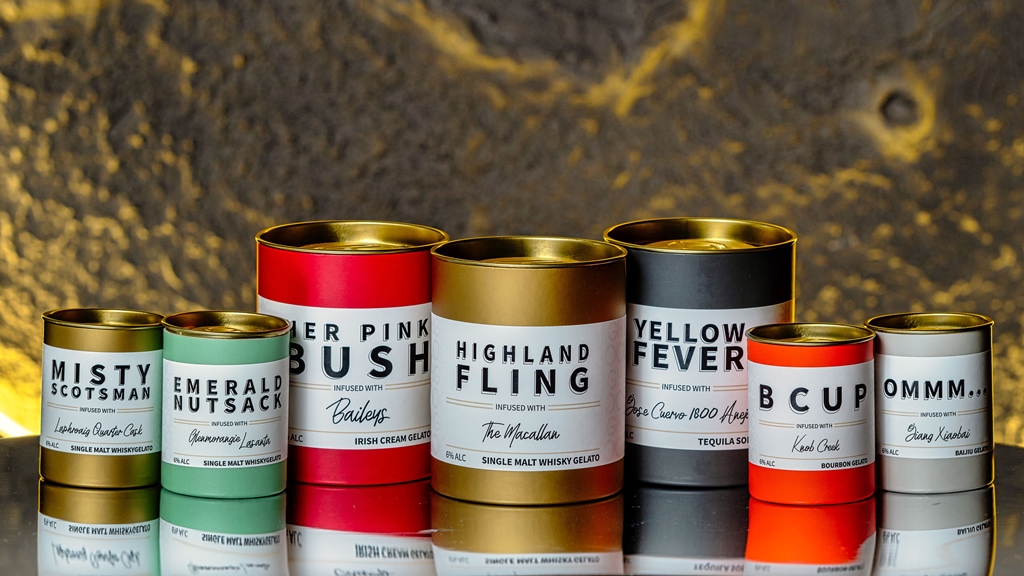 High Bar Society

Chef Sharon Tay's latest venture brings cocktails and desserts together for the perfect pairing. High Bar Society has just opened along Tanjong Pagar Road, with a curated themed cocktail menu, alcohol-infused desserts, and bar snacks. The highlight of the bar lies in the impressive gelato menu of over 20 flavours infused with over 6 different spirits including vodka, whiskey, wines, and even baijiu. The gelato has a high abv of 6%, which makes it more potent than your regular Rum & Raisin ice creams. Crowd favourites include Her Bouquet, a sweet champagne infused with lychee and Rose, OMM, a smooth and floral gelato pairsed with Jiang Xiao Ba, and of course, Goose Bumps, the quintessential Mao Shan Wang durian gelato mixed with Grey Goose which tastes a lot better than it sounds.

The bar is more of a post-dinner indulgence or drinks to end the night place, as the bar bites are more like cold plates for snacking instead of a full meal. In line with the whole bar's philosophy of fusion flavours, their dishes like Salmon Avocado Tartare and the Zesty Prawn Cocktail are simple yet full of complementary Asian flavours. But if you are running low on stomach space, try one of their desserts – Smoke & Barrel is an absolute killer with Guinness-infused Chocolate Basque Cheesecake that was smoked with applewood chips.

High Bar Society is located at 52 Tanjong Pagar Road, Singapore 088473. Open from 5pm-12am on weekdays and 5pm-2am on weekends.


Le Matin Patisserie

French bakery Le Matin Patisserie has just launched their all-day dining menu which features an extended selection of dishes inspired by French cuisine and even more bakes.

Sides and entrees include a savoury Crab Waffles, with seaweed-topped butter waffles and a smoked taramasalata and crab tartare dip, and the classic French Onion Soup, a thick broth of sweet onion and savoury veal jus. For mains, try the Steak Frites, where you get 200g of medium rare Hanger Steak served with triple cooked fries – the potatoes are steamed, baked, and then fried so that the middle remains soft while the outside is crispy.

If you're there for a quick snack or would like to sample more of Le Matin's famous bakes, the Bread & Butter – wheat milk bread buns and porcini butter and Brown Butter Artichoke Wedges – slices of artichoke browned in butter, will have you reaching for more even when its all gone. Wrap up your meal with the Lemon Thyme Madeleines that are baked freshly upon order, and comes with a sweet Fir Syrup Cream to dip, or try the Mangosteen & Lychee Granita, a refreshing mangosteen sorbet that has lychee bits and fragrant lemongrass bubbles.

As most of the dishes are made fresh in the kitchen upon order, avoid taking away the all-day dining menu as the dishes tastes best when it's just out of the kitchen.

Le Matin is located at 2 Orchard Turn, B2-49 ION ORCHARD, Singapore 238801. Open daily from 10am – 10pm; all-day menu is only available from Wednesdays to Sundays, 11am-2.30pm and 6-9pm.


Wagyu X

Wagyu X sets itself apart from all the other Japanese restaurants by serving up a special wagyu crossbreed from Hokkaido that's not commonly found outside Japan, hence the X in its name. Chef Masahiro Takada has searched across Japan for this breed of Hokkaido wagyu bred from Kuroge black Wagyu cow and Aberdeen Angus Bull, resulting in a beautiful A5 marbling and a beefy, robust flavour. The menu has three cuts of meat – Wagyu X Sirloin, Wagyu X Ribeye, and Wagyu X Sirloin. The meats are only lightly seasoned with salt for the meat's flavours to shine, and can be paired with three sauces – wasabi shoyu, homemade Japanese steak sauce, or ponzu.

A small selection of seasonal appetisers and sides complete the meal, with dishes like Corn Mousse with Uni, Hokkaido Scallop, Japanese Sweet Corn, and Mushroom Tempura to enjoy together with the wagyu meats. For dessert, the signature Tiramisu from Chef Masa's sister restaurant Ristorante Takada is a deconstructed take on the classic Italian dessert that allows you to savour each ingredient individually.

Wagyu X is located at 82 Club Street, Singapore 069450. Open daily from 11am – 3pm and 5 – 10pm.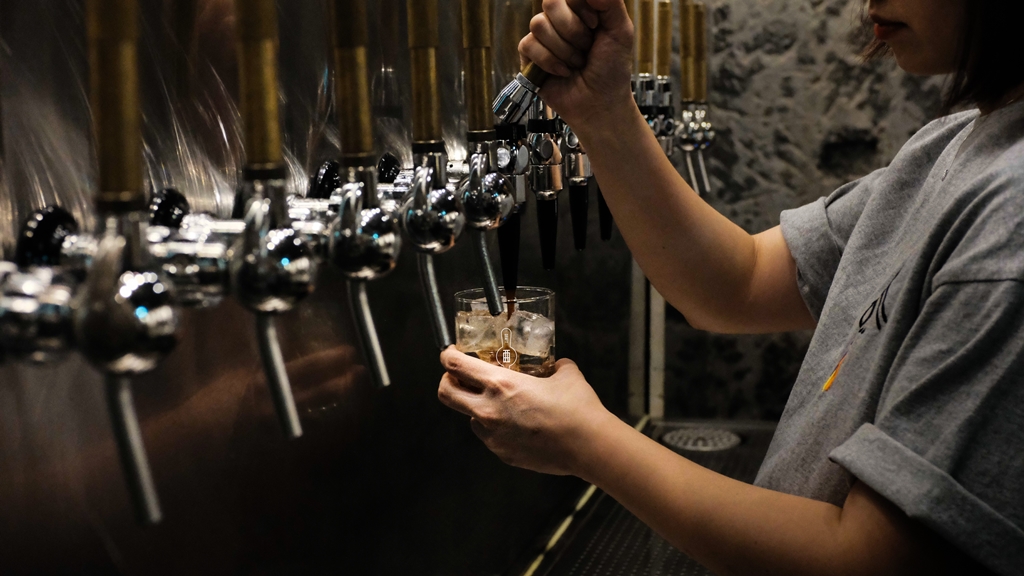 Draft Land

Taiwan's top cocktail bar has partnered up with local bar Nutmeg and Clove to open up their fifth outlet in Singapore. Draft Land is a cocktail-on-tap only bar, and will let you sample the cocktails before picking your drink of choice. The menu features a mix of signature cocktails from their Taiwan outlets as well as limited edition concoctions. Some of our favorites include the Lychee Cobbler – a sweet and smooth (and lowkey deadly) mix of tequila and Hendrick's Flora Adora, Take Five – a floral fragrant whiskey cocktail with Osmanthus, oolong and umeshu, and Ghost In The Shell – a surprising Hennesy VSOP and Ameretto fruity cocktail. For those looking for something stronger, Popcorn & Coke packs a savoury punch with a powerful combination of Maker's Mark, Fernet Branca, and salted caramel.

If you're feeling hungry – snack on Taiwanese-inspired snacks that pays homage to the bar's origins – the Braised Pork Arancini is savoury, crunchy rice balls of braised pork, eggs and pickled cucumber, and Wagyu Cold Noodles, with saucy cold wheat noodles marinated in sesame sauce and soy-cured yolk.

To celebrate their opening in conjunction with the World's 50 Best Bars ceremony in town this month, there will be six exclusive cocktails from renowned bartenders including the crowd favourite Oolong Tea Collins from Anthony Lai (Quinary), Peach & Coke from Demie Kim (Zest) and Soul of Osaka by Hidetsugu Ueno (High Five). The exclusive cocktails will only be available until the end of October 2023, with new exciting cocktails to look forward to in November!

Draft Land is located at 24 Purvis Street, Singapore 188601. Open from Tuesday-Friday; 4pm till midnight and Saturday & Sunday; 2pm till midnight
Ume San 100

Celebrate closure and look towards the future with Ume San 100's new relationship themed menu, as the bar aims to help their guests get over the Mercury Retrograde period of breakups with a new relationship themed menu!

Apart from being home to the largest collection of umeshu from Wakayama (the birthplace of Umeshu) in Singapore, highlights from the new relationship themed menu includes a one-for- one promotion for the Ex Cocktail, an umeshu-based tipple that helps to curb the pain of heartbreak with a special in house wasabi-based vodka and topped off with cointreau and citrus that will hopefully help you get over your lost love and move on to the next chapter!

Other noteworthy drinks include the Tinder Swindler from the Girlfriend Cocktails menu that willimpress your new date with an easy to drink cocktail that is a sweet combination of rose umeshu, Okinawa Gin #2, and butterfly pea-infused gin. If you're looking for something more potent to deal with a complicated relationship, take a sip of It's Kopicated, made from a combination of freshly brewed coffee, whisky umeshu, ume syrup, KNOB Creek bourbon and topped off coconut foam.

Just in case you had too much to drink and are in danger of calling your ex to get back together, order The Breakup Ramen to sober up and remind yourself of the reasons why you broke up in the first place! The cold ramen is immersed in a housemade truffle dashi sauce that's topped off with a generous portion of large hokkaido scallops for that savoury flavour explosion in your mouth! If you need something sweet to get over the sting of a recent breakup, indulge in The Makeup Gelato which is an upgraded version of the establishment's;s signature dessert with strawberry cheese cake ice cream with a topping of a traditional Japanese pie.

Ume San 100 is located at Fortune Centre, #02-07. 190 Middle Road S188979. Open daily from 5-11pm