Hey Yogurt: A Handmade Yogurt Shake Brand with Local Twists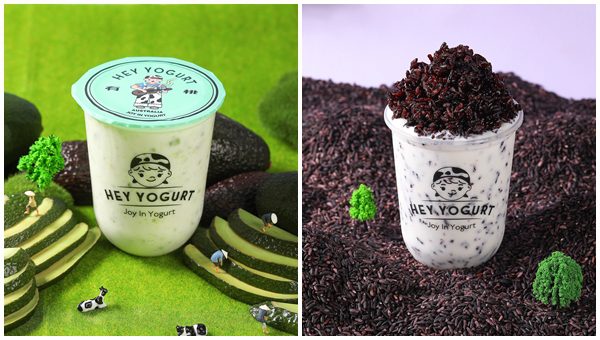 Hey Yogurt, A nutritious and guilt-free alternative to traditional bubble tea has opened its first outlet in Jurong Point.
Hey Yogurt drinks boast a thick and smooth texture made from a secret formulation using Australia premium diary. It has placed heavy emphasis on its daily homemade yogurt which contributes to its freshness and fragrance. The yogurt is first fermented for overnight on premise and then stored in a controlled environment with temperature of 0-5 degrees Celsius. This ensures the taste, quality, and texture remain consistent.
Some of the brand's signature items include Dreamy Purple Rice (S$4.90), Hey! Peach (S$5.90), Milk and Silk (S$5.90), Avo-Banana (S$6.30), and Skinny Red Bean (S$4.90).
The 'Grains Series' (single grain) and 'Multigrains Series' (dual grain) at Hey Yogurt features a series of grains made with nutritious hawthorns, red dates, oats, purple rice and red beans. Carefully selected grains are prepared through a strict treatment, filtering, steaming and cooling process, to ensure their chewiness, texture and natural sweetness. A rendition of our local dessert, pulut hitam, the Dreamy Purple Rice is sinless version that boast creamy yogurt (replacing the fattening coconut milk) and refreshing chewy bits of purple rice – which is one of their top feature under the 'Grains Collection'.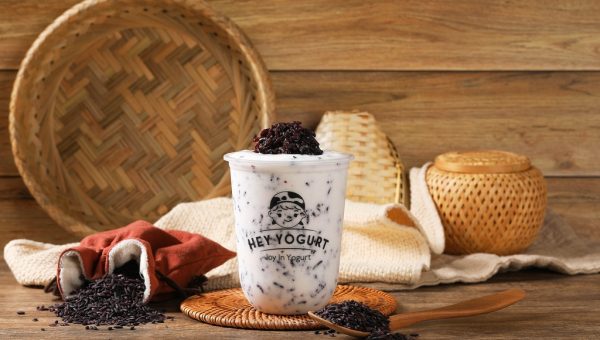 Traditional, classic desserts and local fruit delicacies always have a special place in our hearts. Under the 'Local Special' series, Hey Yogurt creates locally-inspired drink items, such as the Lychee Yogurt, Jackfruit Yogurt, Rose Bandung, and Pulut Hitam Yogurt, all priced at S$6.90.
With a national diet quality that has improved and continually focusing on healthier options, Hey Yogurt is the perfect dessert drink with options of less carbs and less sugar – resulting in a light, hearty, and lower calorific concoction. Hey Yogurt's drink is also a great source of probiotics – enhancing a healthy gut while aiding digestion.
"With the rising health consciousness and diet concerns in Singapore, there will be a demand on healthy drinks-on-the-go, and Hey Yogurt offers exactly that. What makes Hey Yogurt stand out is our flavour localisation – we provide unique domestic favourites, such as local fruits like jackfruit and lychee. There are other upcoming exciting flavours in store, so the public is in for a real treat! ", says Hey Yogurt owner.
Jurong Point shopping centre is the first store opening in Singapore, with further plans for Hey Yogurt to enter Shanghai, Malaysia, and eventually Indonesia.
Hey Yogurt Opening Promotion
Enjoy 20% off 2nd cup from 14th January – 31st January 2020 when purchasing in store.
Hey Yogurt is located at: Jurong Point 1,#B1-03A, 1 Jurong West Central 2, Singapore 648886