HONBO Brings American-style Smashed Burgers to Singapore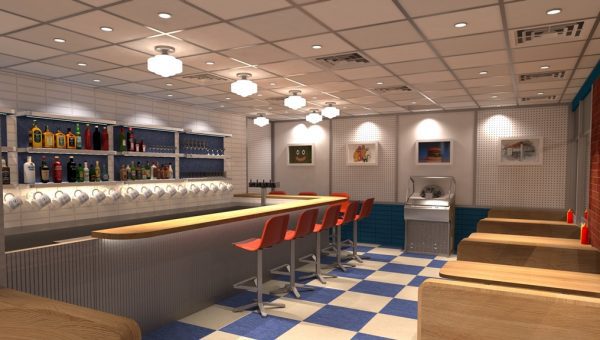 CONTENT: Michelle Ng

Hong Kong burger bar HONBO has perfected the American burger – smashed patty, plenty of cheese and pickles, signature hot sauce in a fluffy bun. First launched in Wan Chai in 2017, HONBO has quickly expanded into 6 outlets across Hong Kong and their first international outlets at none other than the foodie nation Singapore.

Stepping into the diner at CHJIMES, HONBO Singapore captures the essence of the American diner aesthetic with wooden tables and an open bar. If you look carefully, you'll spot photos of the Hong Kong outlets hung on the wall!


The iconic Honbo Burger comes with 2oz crispy beef patties, cheese, house pickles, onion, and hot sauce that is sure to satisfy your cravings. The Honbo 1.5 and Honbo 2.0 are made for bigger appetites, with three or four crispy smashed patties stacked on top of each other. The patties are freshly made in house everyday, and are tender yet full of beefy juice that just kept leaking out of our burger! The cattle are only corn-fed and are air-flown in directly from Wisconsin USA to make the patties, which are made from the chuck, brisket, and short rib. Believe it or not, the only seasoning used is a very light touch of salt and pepper!


Up the ante with The Gold Standard Burger, which comes with 4oz patties, crispy bacon and lettuce, and Flagant Hot Sauce. This one has a much bigger patty, double the cheese, extra bacon for more umami, and the house made sauce for a spicy kick. There is also other burgers if you're not feeling like beef – the Teriyaki Chicken Burger and the Impossible Burger are both equally delicious. Seafood lovers will have to try the limited edition Scallop Burger, which comes with thick juicy Hokkaido scallops that are lightly seared and paired with Japanese rocket leaves and a wasabi Pico De Gallo sauce.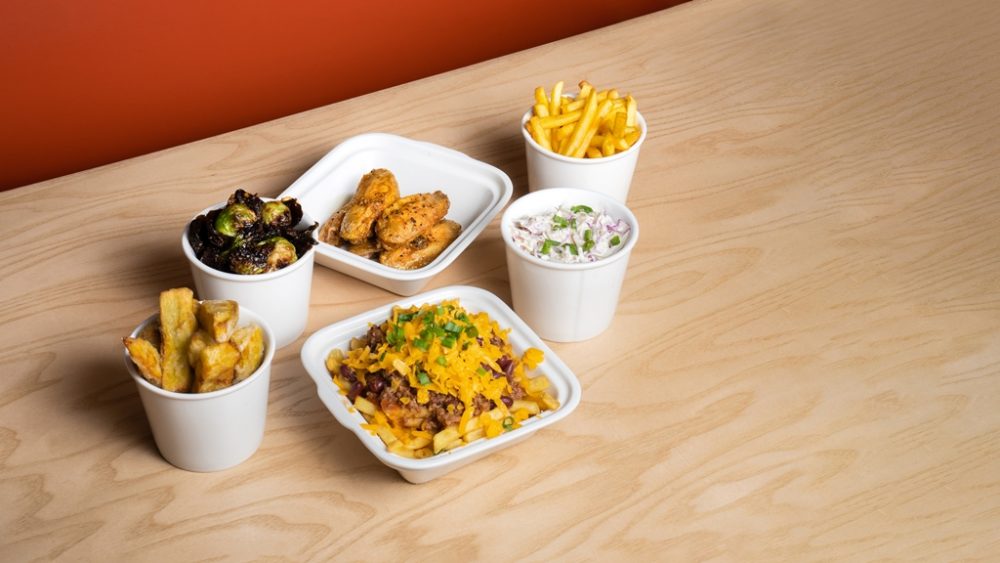 Complement your burger with Chili Fries or the Buffalo Wings marinated in the signature Flagrant Smash Sauce. There are also healthier side options like Sweet Potato Fries, Chili Crunch Brussel Sprouts, and Coleslaw so that you can indulge without feeling guilty.

Classic American diner drinks are given a twist, with an Apple Pie Iced Tea which brings the classic dessert flavours into a surprisingly refreshing drink or Mike's Lemonade, a mint and zesty lemonade. HONBO also has their very own draft beer on tap, as well as a selection of Mexican cocktails. The Michelada is sure to tingle your tastebuds, with a tasty blend of tomato juice, dashi, and Flagrant Hot Sauce.

HONBO is open from 12pm – 9.30pm on Tuesdays to Sundays, and is located at 30 Victoria St, #01-09 CHIJMES, Singapore 187996