Hotel Jen Tanglin Celebrates the Lunar New Year with Live Animations and Scrumptious Food
CONTENT: Yiew Kai Jie
Committed to give back to the community during this Chinese New Year, Hotel Jen Tanglin Singapore has collaborated with the Little Arts Academy to release the first-ever digitally animated angbaos in Singapore – with 3% of the total proceeds from Ah Hoi's Kitchen takeaway items donated to the Business Times Budding Artist Fund to support the young beneficiaries who animated Hotel Jen Tanglin's angbaos.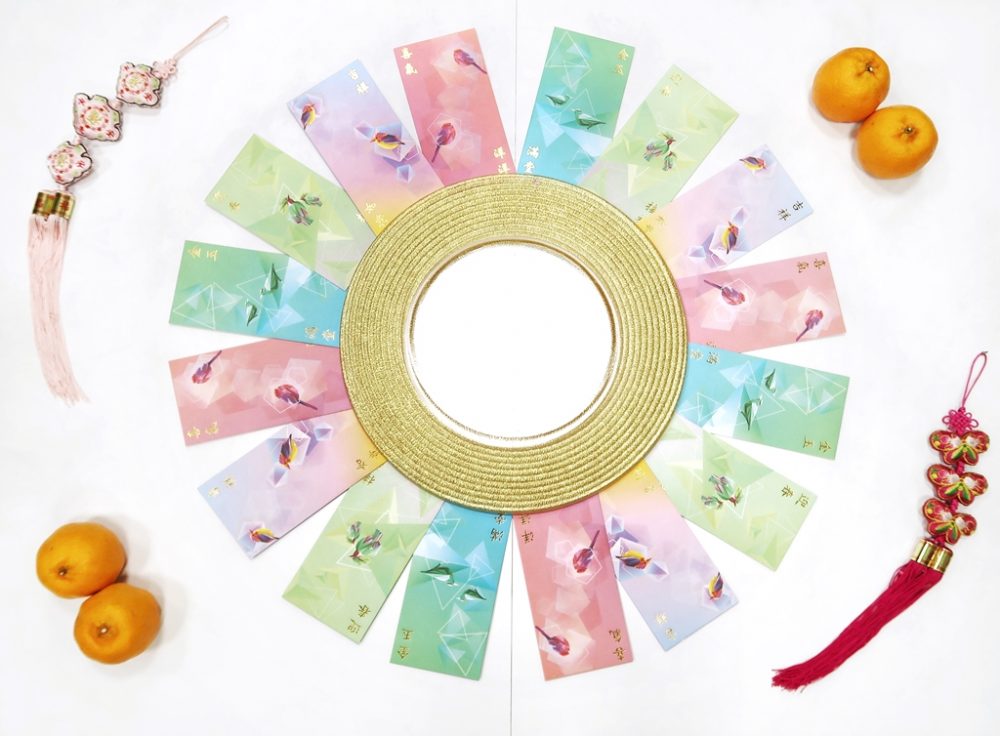 Devoted to Hotel Jen's key passion points: Jen-Why-Art and Get.Set.Eat – Hotel Jen Tanglin Singapore endeavours to provide the young beneficiaries a platform to showcase their talents during this period of joyful feasting and high-spirited gatherings. For the first time ever, watch your angbaos 'come to live' simply by scanning the angbaos with the camera on your smartphones. Simply download the application 'HP Reveal' from the App Store or Play Store, create an account, key in 'Jen CNY2019' on the 'Discover Auras' bar and click 'Follow'. To reveal the animations, head back to the main page and hit the square scanner button while waving your camera over the angbaos.
Note: Guests can only get their hands on the digitally animated angbaos if they purchase takeaway items or dine-in at Ah Hoi's Kitchen on CNY Eve. (4 February)
Apart from surprising your relatives with the animated angbaos, Hotel Jen Tanglin has also come up with several mouth-watering dishes and auspicious celebratory set menus at its two restaurants to celebrate the Year Of The Pig with your family and friends!
Immerse in the atmosphere of al-fresco dining at Ah Hoi's Kitchen while indulging in home-styled specialties with an authentic Singaporean flair. Choose from two six-course lunch sets ($48 for 2 diners) for an affordable yet propitious dining experience with your business colleagues or family. Start the meal off with a CNY tradition- a dish that reflects abundance of wealth and long life, the Norwegian Smoked Salmon Yu Sheng with Crispy Fish Skin, and complete the hearty meal on a sweet note with Pan-Fried Nian Gao. Upgrade your dining experience with specially paired tea from Sucre. Choose from two special flavours to go along with the dishes, the traditional Osmanthus Oolong or a more conventional light blended, Enchanted Garden.
Note: The set lunch will only be available during 15 January – 19 February 2019 (Excluding 5 – 6 February 2019) at 12.00PM – 2.30PM.
Ah Hoi's Kitchen's take on Lunar New Year classic dishes, guarantees to satisfy and bring families closer together over a flavoursome meal- no matter how far they have drifted apart. Choose from four different sets depending on the number of people in your family or how high their SES class can go. Be pampered with specialties such as Head Chef Tiger's Thai Style Chilli Lobster (Longevity Festive Set) and Champagne Pork Ribs (Harmony Festive Set). One key dish on their celebratory menu is Ah Hoi's Kitchen Fortune Pen Cai- their rendition of a classic Pen Cai dish. Filled with a wide range of literal treasures being braised slowly with flair in a superior mushroom and scallop broth. Convene and indulge with your loved ones over a pot of delicate mix of top-grade ingredients that features pork belly, a VERY generous portion of fresh tiger prawns, premium abalone, sea cucumber, fish maw, dried oysters and black moss.
Wealthy Celebratory Set: 6 diners- $288
Harmony Celebratory Set:8 diners- $388
Longevity Celebratory Set: 10 diners- $588
Prosperity Celebratory Set: 10 diners- $688
Note: There is an early bird promotion if payment has been made in full before 1 February 2019 to enjoy 20% off during the CNY period. The set menus will only be available during 15 January – 19 February 2019 (Excluding 5 – 6 February 2019) at 12.00PM – 2.30PM (Lunch) & 6.00PM – 9.30PM (Dinner)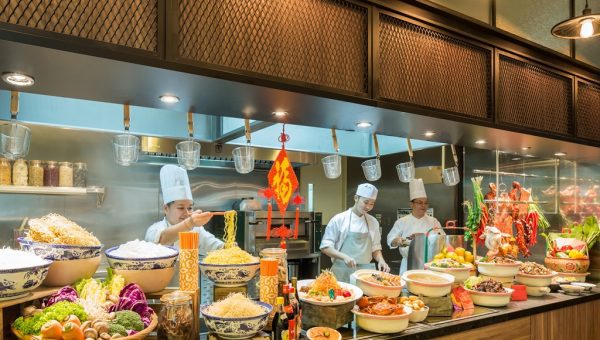 Should families want to be unconventional and break away from the usual multi-course dinner and go all out during this CNY, J65 is ready to offer an alternative buffet option! Featuring a vast range of the multi-cultural cuisine of Singapore and signature home-style dishes, hog out with J65's Prosperity Pots served during daily buffet dinners. The Prosperity Seafood Buffet ($55) promises over-flowing delicacies featuring the Eight Treasure Fortune Pot and Chef Tiger's Signature Braised Pork Knuckle with Jade Abalone.
Note: The buffet dinner will only be available during 1 February 2019 – 19 February 2019 (Excluding 5-6 February 2019) from 6.00PM – 9.30PM.
Hotel Jen Tanglin Singapore is located at 1A Cuscaden Road, Singapore 249716
For reservations, please contact them at +65 6738 2222, email them at singaporetanglin@hoteljen.com or visit their website at www.hoteljen.com/tanglin