Ichiban Sushi Unveils Its New 2021 Menu with 28 New Menu Items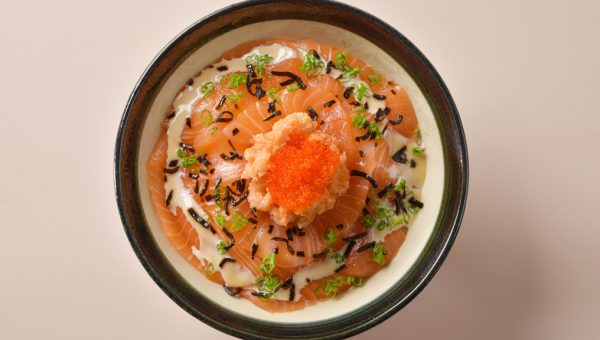 Ichiban Sushi has launched its new 2021 menu! The new iteration feature a total of 28 new surprises across the appetiser, sushi roll, sashimi, donburi and beverage categories.

If you or your little one are a cheese-lover, you will be glad to know that there are many mouth-watering cheese dishes awaiting! The new cheese dishes to look out for include the Salmon Cheese Tanuki Roll (S$14.90). Each block features seared salmon, egg, cucumber, flying fish roe, cheese, crispy tempura flakes and sweet miso mayonnaise. With one bite, relish the different layers of flavours! Equally indulgent is the Cheese Buta Kimchi Don (S$12.90), which brims with pork, mushroom, kimchi and cheese, all pulled together by a spicy sukiyaki sauce.


Promising a burst of flavours is the Unagi Cheese Chirashi Don (S$15.90). BBQ eel, egg, cucumber, cream cheese and flying fish roe come perched on sushi rice! Or go with the Cheese Mentai Buta Udon (S$12.90), a splendid showcase of thick and chewy Japanese noodles, pork, cheese, tempura flakes, spicy cod roe mayonnaise and warm soba sauce.

Families can enjoy a fun and casual Japanese dining experience from Ichiban Sushi's extensive selection of dishes such as The Mango Ebi Roll (S$13.90) comes with prawn, crab stick, egg, cucumber, mango, flying fish roe, mango mayonnaise and salted kelp. Palatable and bursting with flavours, the Mentai Ebi Fry Roll (S$12.90) is made with fried prawn, lettuce, egg, flying fish roe and spicy cod roe mayonnaise.


Temper the indulgence with the Salmon Yukke Don (S$13.90), which has a potpourri of salmon sashimi, cucumber, seaweed, chilli padi and poached egg arrayed on crunchy lettuce. There is also the Mentai Tamago Unagi Don (S$16.90), filled with BBQ eel, egg, cucumber, flying fish roe, sushi rice and topped with spicy cod roe mayonnaise.


The new appetisers include Hotate Mentai Yaki (S$10.90) — the bouncy and huge scallops are topped with a luscious spicy cod roe mayonnaise and cheese! Served on a hot plate, the Cheesy Tori Karaage (S$8.50) sees blankets of cheese draped over the crispy chicken. The Cheesy Gyoza (S$7.90) features the classic Japanese dumpling on a hot plate of melting cheese. Get your camera ready for that Instagram-worthy cheese pull!

Ichiban Sushi's Newest 2021 Menu is available at all outlets island-wide, for more details please visit Website