JUMBO Group's Love, Afare Line Lets Fans Recreate Their Favourite Signature Dishes At Home with Their Range of Premixes
CONTENT: Michelle Ng

We've all grown up dining in at JUMBO restaurants over the loved Chilli Crab dishes. And you can now cook all your favourite JUMBO dishes at home with their new range of premixes and sauces!

Love, Afare was created in the spirit of bonding over food, even if you're at home. The premixes include classic dishes like the iconic Singapore Chilli Crab Paste, Singapore Black Pepper Crab Spice, Singapore Teochew Style Bak Kut Teh Spice, and the Singapore Cereal Premix. Depending on the mix, some of them come with two to three servings. Their spice packs, especially the Black Pepper and Chilli Crab ones both contains the spice blends from JUMBO Seafood's secret recipe, so you'll be getting that signature taste from the restaurant right atome!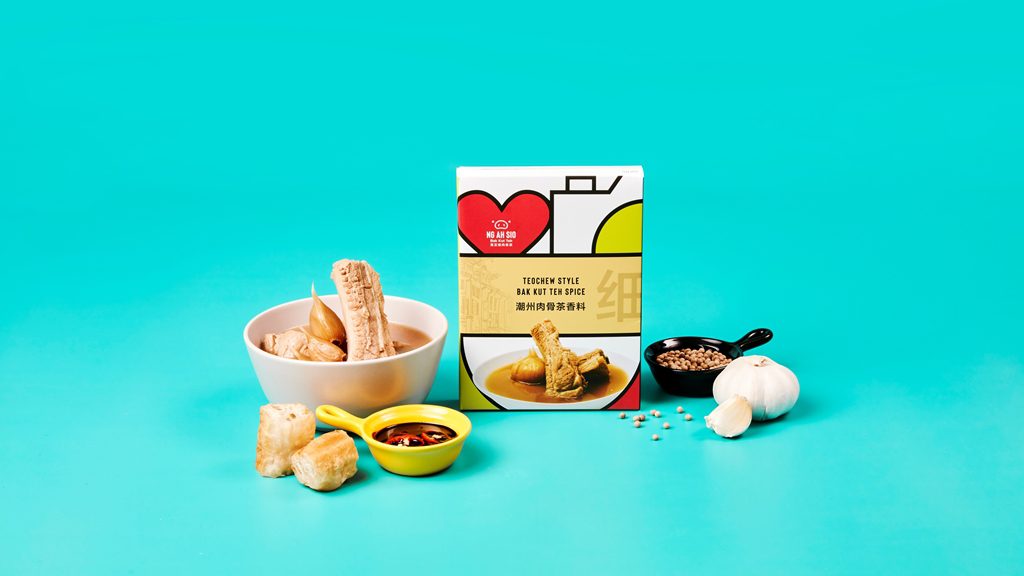 Each of the packs come with recipes on the back to guide you. With these spices and sauces, you just need to add minimal ingredients and meat to whip up a mouthwatering meal. If you're creative enough, you can also use the spice mix to create other dishes, like using the Singapore Chilli Crab Paste as a pasta sauce or using the Singapore Cereal Mix to make cereal chicken. The possibilities are endless.

Other than spices and premixes, the product line also has a merchandise line, sporting the same bright, cheery vibes that'll brighten up your kitchen. The Love, Afare Tote Bag is a roomy bag to carry all your groceries back from the supermarket, before you put on the Love, Afare Kitchen Apron to cook up a feast. For those who like carrying around their cutlery to reduce the use of disposable cutlery, the Love, Afare Cutlery Set comes wrapped in a compact Peranakan-inspired cloth pouch.


From now till 2 July, Love, Afare will be running two opening promos to celebrate their new launch. Surprise a loved one with a Love, Afare goodie when you purchase two of the same promotional item (Singapore Chilli Crab Paste, Singapore Black Pepper Crab Spice, Singapore Teochew Style Bak Kut Teh Spice, Apron, Tote Bag) from their website. The Love, Afare team will then send the second item to your loved one for free with a customized note. Your loved one can then take a picture of the gift with the customized card and post it online with the hashtag #loveafaresg to stand a chance to win a JUMBO Seafood Afternoon Tea set for 2.

The third retail line, Snacks and Tea, will be launching soon for all you JUMBO fans to keep a lookout.

Love, Afare retail packs and merchandise are now available for purchase at all JUMBO restaurants or online