Junior The Pocket Bar Heads to The Royal Korea Palace In Their Latest Bar Concept
CONTENT: Michelle Ng

Step back into the Joseon Dynasty at Junior The Pocket Bar for their newest chapter – Volume 10: Palace. This time, transports back in time to the Joseon era with a cocktail and food menu fit for royalty once you step inside the bar hidden along Ann Siang Hill, and be treated to a delectable night of tipples and Kpop tunes. Look out for a red neon light above an unassuming door, as the bar can be pretty hard to find even when we're sober.

Volume 10: Palace is defined by the cocktail menu curated by lady boss-cum-bartender Hazel Long and is inspired by the daily meals of a royal Joseon family, with infusions of Korean spirits and traditional Korean cuisine flavours as you drink your way to Korea. Makegolli is a classic Korean rice wine mixed with fruits and a choice of vodka, gin, tequila or white rum, and you also won't go wrong with Plum, a cocktail of Tokki Black soju, bokbunjaju, bourbon, honey, and lemon for a heady mix of sweet and sour.


Aloe Vera is a dangerous one as the fruity flavours belay the heady punch of Bols Genever and lychee cordial – it went down smoothly and sweetly. For those who enjoy savoury cocktails can indulge in Kimchi, their twist on the classic Bloody Mary cocktail but with Roku Gin, and kimchi tomato cordial.

The food menu complements the drinks, and is carefully curated by head chef Didi Sidek to bring out the complex flavours of traditional Korean cuisine. Share a bowl of Tteok-Guk, a humble yet comfy bowl of broth that was cooked for over 36 hours and comes with slices of braised wagyu shank and cheesy rice cakes. The soup is good as a starter or even to wrap up the night! Get a Snack to share with friends whilst waiting for the mains to arrive, a deep-fried spam and mozzarella cheese skewer coated in a gochujang batter.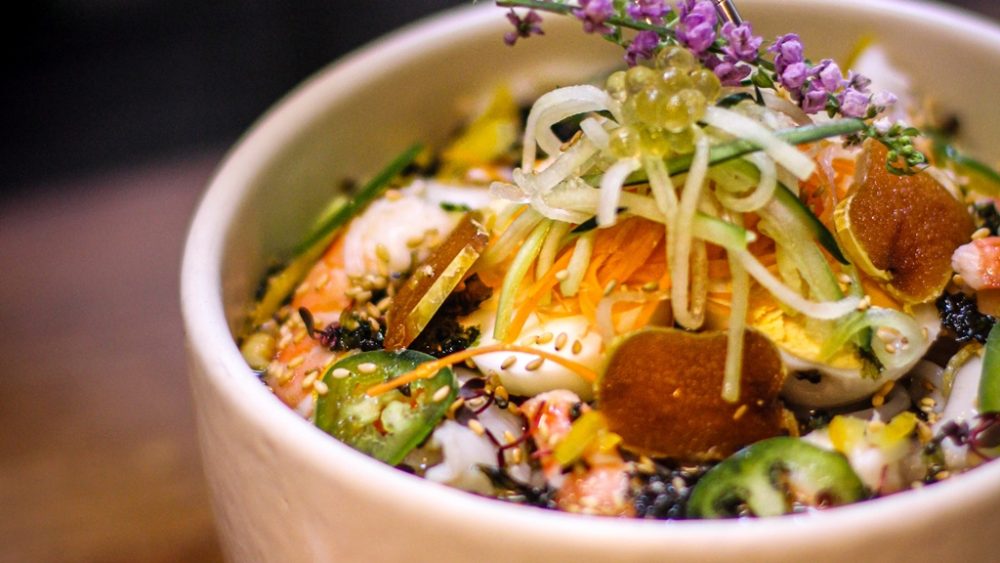 End your night on a sweet high with the dessert cocktail Dalgona, a crossover of the sweet coffee trend and the classic espresso martini to keep you awake, or Husik, another crowd favourite with a slice of chewy Belgian waffle topped with a citrusy mandarin orange ice cream and yuzu jam.

Junior The Pocket Bar is open from Tuesday to Saturday, 6pm until midnight. Vol. 10: Palace is open till January 2024, after which there will be a new bar concept!