Magnum celebrates International Women's Day with two exclusive Limited IWD edition toppings.
As a tribute to women on International Women's Day (IWD), Magnum is serving up a Limited IWD Edition at the Magnum Pleasure Store. The Limited IWD Edition features two exclusive toppings, Lavender and Osmanthus, and a specially crafted purple shade of Magnum's signature chocolate dip to celebrate women's achievements all around the world.
Indulge in the velvety vanilla ice cream you love, encased in a captivating purple dip made from Magnum's rich Belgian chocolate. Pleasure Seekers can choose to crack into an aromatic twist of flavours with a delicate mix of Lavender and Osmanthus petals, or pair them with their favourites from the 16 regular Make-My-Magnum toppings to customise their very own indulgence.
Lavender Flower Toppings
Be swept away by the enchanting fragrance and discover the unique and distinctive flavour it adds with a hint of mint. It is a perfect balance to the sweetness of Magnum's velvety smooth vanilla ice cream.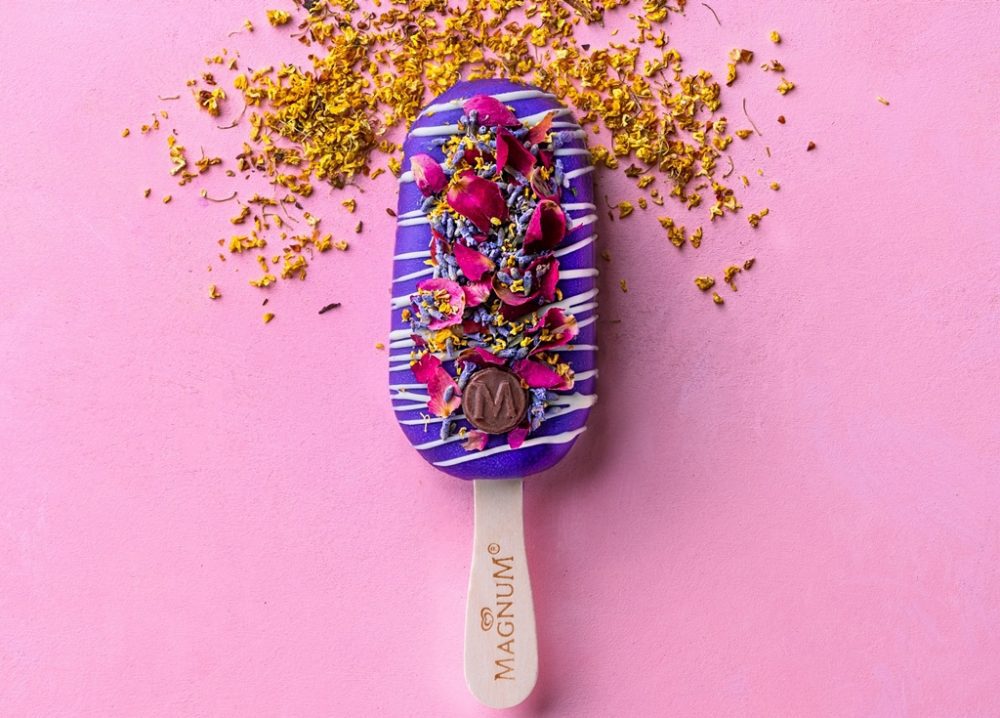 Osmanthus Petal Toppings
Sweet delicate flowers laced with floral aroma and a fruity taste, the dried Osmanthus petals are a beautiful finishing touch to a decadent Make-My-Magnum.
In celebration of International Women's Day, Magnum will also be extending an exclusive 38 per cent off Limited IWD Edition Make-My-Magnums to all ladies at $4.90.
The Limited IWD Edition will be available from 4 to 8 March 2019, at the flagship Magnum Pleasure Store located at ION Orchard #B2-07 and is open daily from 10am to 10pm.
Each Make-My-Magnum retails at S$8.00.
For more information about Magnum ice cream, Magnum Singapore or the flagship Magnum Pleasure Store, please visit www.magnumicecream.com/sg.