Michelin Guide Singapore 2021: Jaan by Kirk Westaway Ascends to Clinch Two MICHELIN Star Award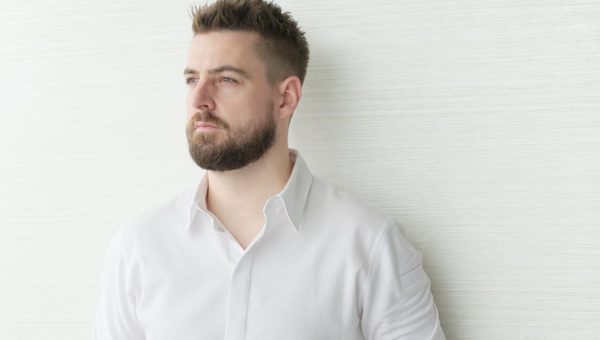 JAAN by Kirk Westaway earns another coveted Michelin star in the Michelin Guide Singapore 2021 Digital Star Revelation, rising to two-star ranking as it celebrates its fifth year of recognition since Singapore's inaugural list in 2016.

This recognition is a well-deserved testament to Executive Chef Kirk Westaway's unyielding passion towards elevating British dining through a modern lens; and the restaurant's consistent delivery of exceptional dining experiences.

"It is an incredible honour to be awarded two Michelin stars and be part of Singapore's most prestigious list of gourmet restaurants. We were hopeful in retaining our star so to earn a second star is a phenomenal outcome and encouragement amidst such trying times, given the unpredictable year we've had. This recognition is made much more meaningful as it attests to our enduring commitment to putting a definitive mark on modern British cuisine. My team and I are incredibly humbled and will continue to translate our passion and dedication to delivering the best dining experiences for our guests," said Chef Kirk.

Chef Kirk Westaway's Reinventing British philosophy is rooted in a continually-evolving innovative cuisine that pays tribute to seasonality and natural flavours of the freshest produce reminiscent of his childhood in England. Staying true to its promise of delivering a gastronomic and progressive dining experience, his signature culinary masterpieces are thoughtfully curated to present British cuisine through a modern and innovative lens, complemented with an award-winning wine list of over 700 labels, impeccable world class service and an elegant ambiance that presents a spectacular view of the iconic Singapore skyline from the 70th floor.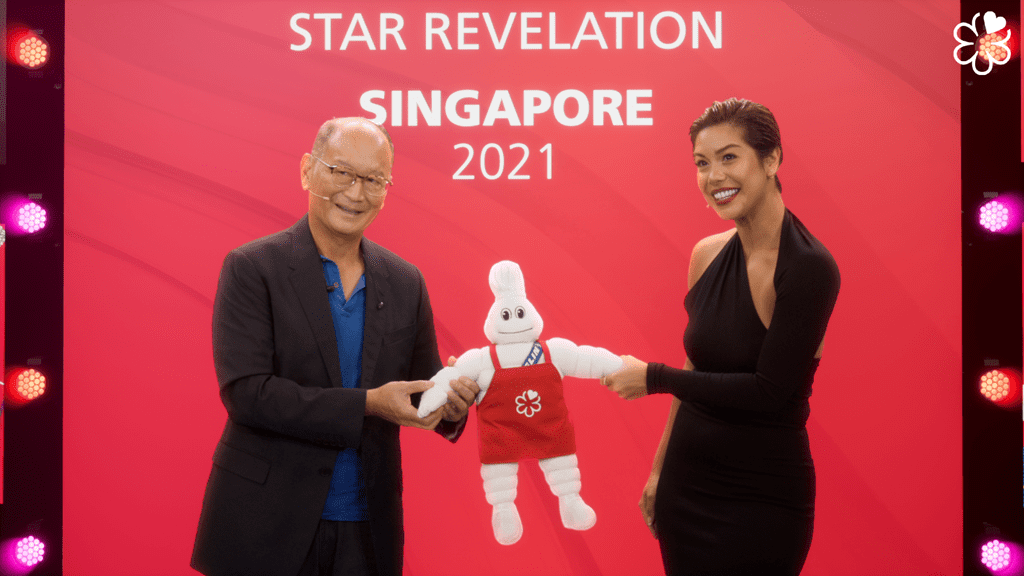 Here are the awardees for The MICHELIN Guide Singapore 2021:

One Michelin Star: High-Quality cooking, worth a stop!
28 Wilkie (2021 New Entry!)
Alma by Juan Amador
Art (2021 New Entry!)
Basque Kitchen by Aitor (2021 New Entry!)
Beni
Braci
Buona Terra
Burnt Ends
Candlenut
Chef Kang's
Cloudstreet (2021 New Entry!)
Corner House
Cure (2021 New Entry!)
Cut
Esora (2021 New Entry!)
Garibaldi
Hill Street Tai Hwa Pork Noodle
Iggy's
Imperial Treasure Fine Teochew Cuisine (Orchard)
Restaurant Jag
Labyrinth
Lei Garden
Lerouy (2021 New Entry!)
Ma Cuisine
Meta
Nouri
Oshino (2021 New Entry!)
Putien (Kitchener Road)
Rhubarb
Shang Palace (2021 New Entry!)
Shinji by Kanesaka (Bras Basah Road)
Shinji by Kanesaka (Tanglin Road)
Sommer (2021 New Entry!)
Summer Palace
Summer Pavilion
Sushi Ichi
Sushi Kimura
Table65
Terra Tokyo Italian
Thevar (2021 New Entry!)
Whitegrass (2021 New Entry!)

Two Michelin Stars: Excellent Cooking, worth a detour!
Jaan by Kirk Westaway (2021 New Entry! Promoted from One star to Two star)
Saint Pierre
Shisen Hanten
Shoukouwa
Waku Ghin

Three Michelin Stars: Exceptional Cuisine, Worth A Special Journey!
Les Amis
Odette
Zen (2021 New Entry! Promoted from Two star to Three star)
Young Chef Award