Platypus Cantina Serves Up Mexican Fusion & Fiery Cocktails At New Outlet In Town
CONTENT: Michelle Ng

After a good run at East Coast Road, Mexican-inspired restaurant Platypus Cantina has moved to a new location in town. Now located at the central CityLink Mall, the restaurant is the perfect place for a quick lunch bite or to relax after a long day with exciting cocktails.

The menu has a range of Mexican classics to innovative dishes with a little local twist. The Pulled Pork Quesedillas and Trio Nachos are great for sharing, with freshly made salsa and guacamole. The Angry Chicken Wings provide a little release of frustrations, as you shake the fried chicken wings in a peppery mix of lime and chili. And if you want more kick, each table has bottles of tabasco and their signature death sauce to add more spice in true Singaporean style.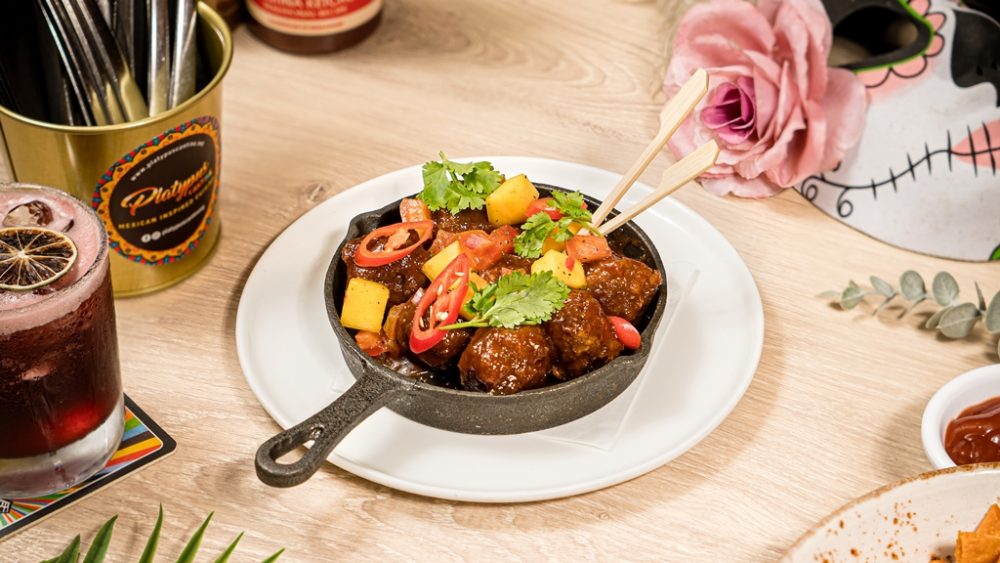 The Quesadillas with Braised Tempeh and Tomatillo Rice Bowls with Spiced Beef Rendang are great choices to get a taste of Mexican-Singaporean food, while the Adobo Style Mutton Stew and Ale-Guajillo Seafood Soup make for a comforting meal on a rainy day. And a must-have at any Mexican restaurant – try the Battered Fish Tacos, with crispy beer battered fish, corn and salsa fresca wrapped in a soft taco shell.

The cocktails are even more exciting, with a range of margaritas and micheladas that has been perfected by the inhouse bartenders over the years. Their signature Hell's Angel Spicy Margarita is a super spicy cocktail of Mexican chili, juicy mango, pineapple, and comes rimmed with a salty spicy edge that is will set your stomach churning. It's a love-or-hate drink, with its strong spicy taste and certainly not a drink we can easily find elsewhere! The Mangochedo is a fruitier concoction of mango puree, paprika, and sirarcha topped with a Mexican beer served upside down.


There is something to celebrate every day, and Platypus Cantina has a themed promotion for every day of the week and a daily happy hour from 12pm – 8pm, with tipples starting from $8++! Taco Tuesdays is looking to be our regular Mexican night with 50% off tacos and happy hour micheladas all day long, while parents can bring the whole family out for some Mexican fare as kids eat free on weekends until 2pm.

Platypus Cantina
1 Raffles Link, #B1-23, CityLink Mall, Singapore 039393