Prego: The Newly Revamped Italian Ristorante Blends Art Deco and Hearty Italian Cuisine in One.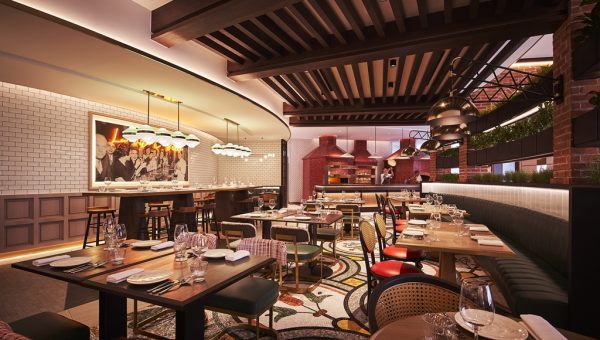 Strategically located on the hotel's ground floor, Prego, the beloved 240-seater Italian restaurant at Fairmont Singapore has reopened its doors after an extensive overhaul.
CONTENT: Yiew Kai Jie
The highly anticipated unveiling brings forth sleek modern interiors inspired by Italy's unmistakable piazzas with a brand-new food and drinks menu, and a new Head Chef at the helm, Chef Mauro Sanna. The restaurant emanates a warm and welcoming atmosphere alongside five noteworthy features; a convenient grab and go deli with a Gelateria; an antipasti station; an emerald green island bar; a distinctive open kitchen with brick wall wood-fired ovens and finally the iconic insta worthy Fiat car parked in the middle of the restaurant!
With a variety of freshly made items for takeaway, the grab-and-go deli offers pastries, sandwiches and an extensive array of gelato for diners who need to take their meals on the go. The 18-seater Island Bar takes centre stage in Prego as a nod to the popular 'Italian Toast'. As the embodiment of Italian glitz and glamour, the bar is donned with emerald green and embellished with gold hues alongside a majestic display of Italian wines forming a backdrop that spans over four panels of the long bar counter.
Prego also prides itself on using traditional methods to prepare their antipasti's and pizzas. To that end, guests will be able to watch as chefs skillfully slice cured meats using a traditional Berkel machine that promises thinly cut pieces of meat with each row of the machine. Diners can also get up close and personal to the action of how their pizzas are prepared by looking at their open kitchen with its brickwall wood-fired oven.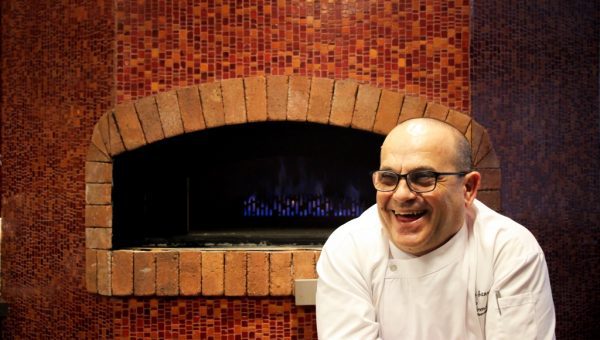 Bringing over four decades of culinary experience to Prego, Chef Mauro's menu takes inspiration from his childhood in Italy where food was the centrepiece of every occasion. Learning the secrets of Italian cooking from his mother, the new menu at Prego focuses on timeless classics with a twist made with fresh local produce and age-old recipes. From handcrafted pastas and wood-fired pizzas to antipasti and premium grilled meats, the all-new Prego promises a casually elegant setting for friends and loved ones to come together over good food and drinks.
Starting the meal off with some antipasti, the Anguilla Affumicata ($24++), is a perfect combination of smoked eel, golden beets, Italian leaves and horseradish. The eel is first braised and then smoked in-house for an hour, which gives a smoky distinctive taste to the dish. The Ali di Razza in "Agliata" ($18++) is an Italian rendition of the classic oriental sweet and sour pork dish. Replacing the pork with skate fish, the protein was nicely marinated with the tomato sauce and delicately balanced with the sweet and sour garlic sauce. Diners need not fret as there is no pungent fishy scent or aftertaste to the dish which makes this a fine appetizer to order before the primo course of the meal arrives.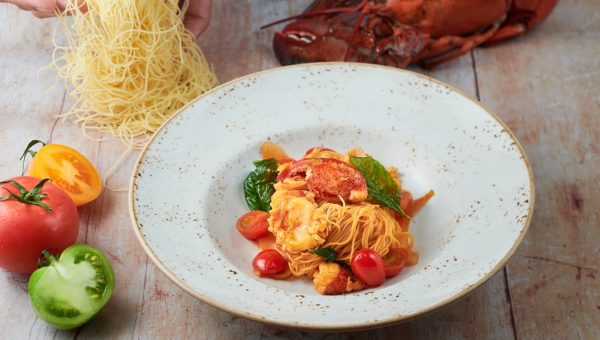 Pastas and pizza at Prego are cut and kneaded daily with flour imported straight from Italy. The 'Capelli d'Angelo' all'astice ($40++), is a delicate angel hair spaghetti immersed in a San Marzano tomato sauce and topped off with a very generous amount of Maine lobster. This dish will leave diners licking the plate clean as the diverse flavours of the dish blends together seamlessly with the textures of the crustrean and pasta. An enhanced version of an Italian classic which makes this a must order dish on the menu!
The Pappardelle Farcite al Gorgonzola su Fonduta di Spinaci e Scaglie di Parmiggiano ($32++) features pasta ribbons filled with rich gorgonzola on an attenuated baby spinach sauce topped off with shaved parmesan. Diners need not be fooled by its complicated name, the dish is actually very simplistic in nature. The texture of the pasta might remind one of a simple wonton dumpling, although it is recommended that diners should consume the little bundles of joy at a slow pace while dipping it into the spinach fondue as the richness of the cheese could be extremely overpowering for many diners.
Fresh from the wood-fired ovens, Prego's wood-fired pizzas incorporates many key Italian ingredients that are traditional, delicious, yet work together seamlessly as a cohesive pizza to die for, due to their in-house woodfired oven! The signature Prego ($38++) is topped off with sundried tomatoes, ham, wild and brown button mushrooms, fresh cream and parmesan, while the comforting Rustica ($36++) comprises of a tomato sauce and mozzarella base with homemade Italian sausages, pepperoni, mushrooms, onions and capsicum.
Relying on traditional cooking methods that have been passed down from one generation to another, The Pancetta di maiale in "Porchetta" con "Scafata" ($42++) features a mouth-watering slow roasted pork belly, seasoned with salt, garlic, rosemary and other wild herbs. The protein has a very fragrant scent to it and will encapsulate the whole table in its scent thanks to the various vegetables surrounding it and due to the pepper seasoning. The pork belly is extremely delicate, the protein is layered with just the right amount of fat that melts in the mouth as it is chewed on- it is absolutely sublime and juicy that warrants a diner's full and undivided attention when he tucks into this dish!
As per tradition at every Italian meal, a sweet ending to any meal is a must-have to perfectly complement the fresh and heavy mains. The playful and eccentric Pizza ai Quarttro Cioccolati ($22++) is perfect for children, where five different types of melted chocolate is spread evenly across the crust of the pizza while being accompanied by a lone roasted marshmallow. Despite its visually dubious look, diners should share this with the other members of their party and not indulge in more than one slice as the chocolate could turn out to be too sweet for comfort after the first slice.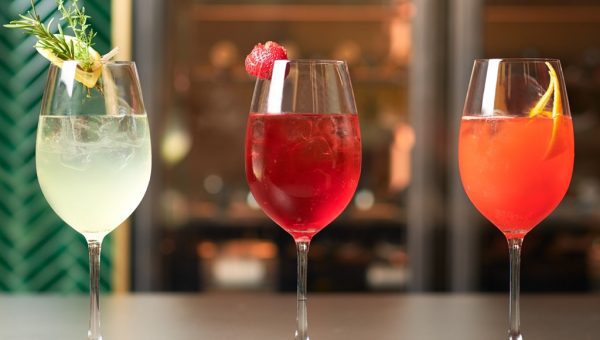 Diners who are looking for a refreshing palate cleanser can opt for their Gelato ($6++ per scoop, additional $2++ for cone) with unique and delicious flavours on rotation such as the Coconut & Lychee, Pistachio, White Chocolate Hazelnut and Yogurt & Berries.
Just as how important food plays an integral part in Italian culture, the wine and drinks programme is just as important to support the flavour or pace of a full-course Italian meal. The Selizione alla Spina features a large number of wines, beers and cocktails on tap, available in both glass and carafe size. Of particular note, the Prego Lager has been developed in partnership with Brewerkz to showcase Prego's authentic and elegant spirit. A smooth, unpasteurised and unfiltered lager, the lager is unexpectedly smooth and refreshing that works as a perfect pint to cool off on a warm day and is highly versatile with most dishes on the menu.
An array of Italian and Italian varietal wines come available by the glass 'al bicchiere' or in bottles from the cellar – 'della cantina'. Simply check with the waiter to pick the perfect bottle of wine to pair with the dishes of the night.
Prego is located at the Fairmont Hotel Singapore, Level 1, 80 Bras Basah Road, Singapore 189560.
For reservations, please call: +65 6431 6156 or email dining.singapore@fairmont.com